This is another one of those small, life-changing, why-in-the-world-haven't-we-done-this-yet projects. We've been doing quite a few of those lately, and it's nice to finally take care of some of the smaller things around here that we've been wanting to get to and just haven't had the time. This little project is in the pantry, and it's one of those things that we've talked about doing since the day we moved in (over a year ago, people) and just haven't done for various reasons.
Well, it's finally done!
Allow me to explain…
We have a pretty large kitchen square-footage wise, but the way the cabinets and drawers are set up is less than ideal, and in the end we don't have nearly as much storage space as we'd like. We only have three full-sized drawers in the entire kitchen, and up until this week, one of them was doing double duty as a junk drawer and storage for our aluminum foil, wax paper, plastic baggies, and all of those other little random things you have to have for the kitchen. It was awful. Every time one of us needed foil it was a battle to even get the drawer open, and then forget about ever fitting it back in. We were constantly cursing at the drawer, declaring we would never use parchment paper again, and just getting all-around frustrated.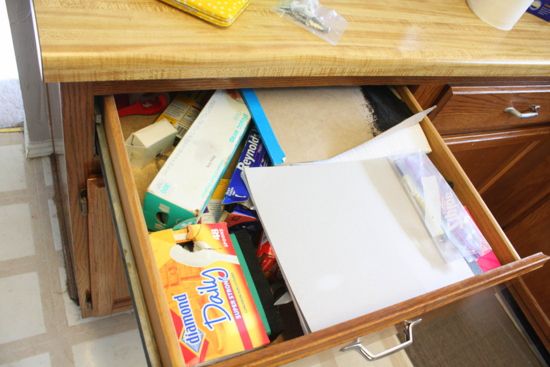 Well, we were at Lowe's recently and decided to head over to the kitchen organization section to see what we could find. The idea was that we wanted something to go on the back side of our pantry door to hold all of the parchment paper, wax paper, plastic baggies, etc. We, for some reason, thought it might be a bit on the expensive side to find something that would work for us, but five minutes of browsing later, we had found the perfect little storage system for a mere $20. We tossed it in our basket and called it a day.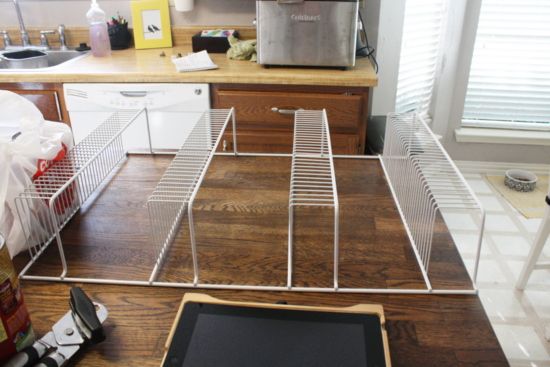 When we got home, it took Corey a whopping 10 minutes to install it, and just like that we had the perfect space for all of our little odds and ends that just weren't working in the drawer.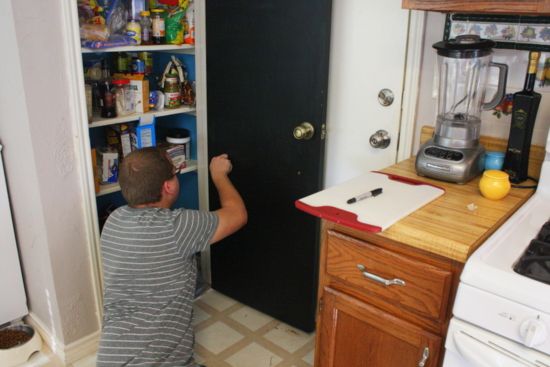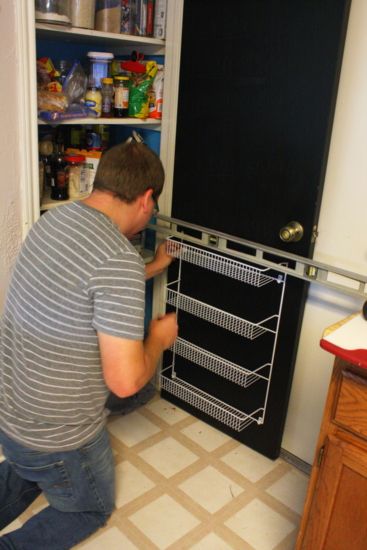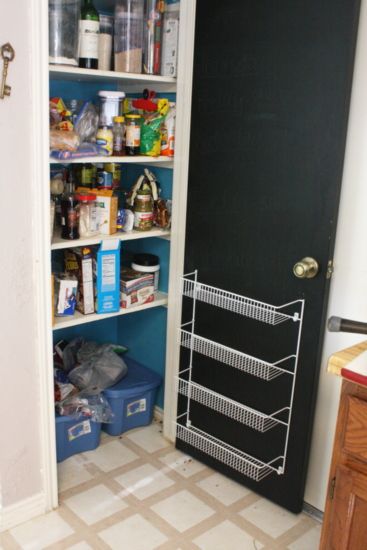 I threw everything in there and wrote our menu for the week on the top half of the door – we haven't been utilizing the chalkboard door nearly as much as we thought we would, so we've declared it the space for our weekly menu. Now we always know what's available and don't have to have it posted somewhere annoyingly visible like on the fridge.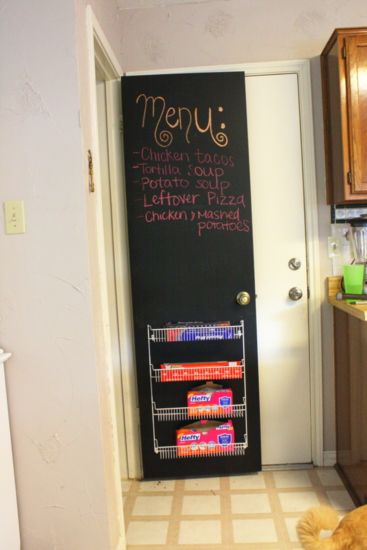 How about a little before and after action?
Before…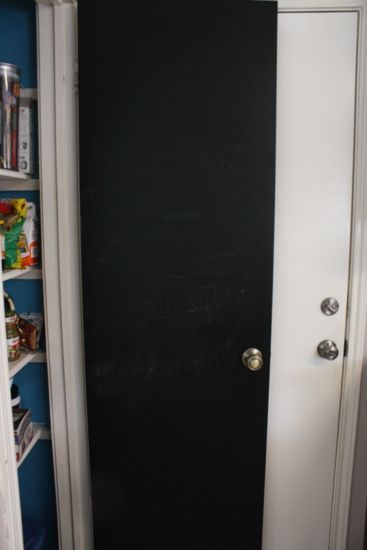 After!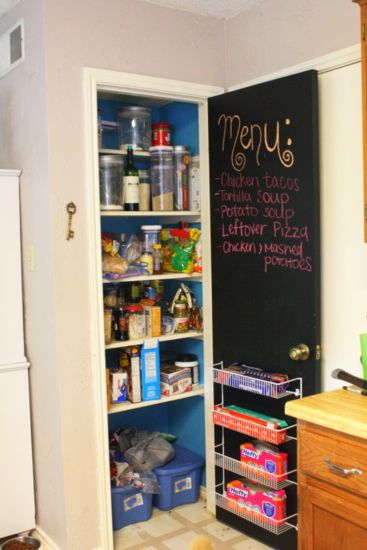 And the drawer? It's now been downgraded to just junk drawer status which, while still annoying, is much better. I'm sure someday we'll get around to organizing it and making it a little less insane-looking, but for now we're grateful just to not have all of that extra stuff in there!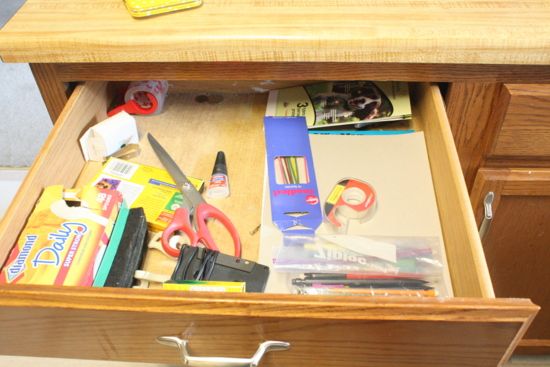 Do you have any little projects you've been putting off for way too long? How about junk drawers – has anyone else just given up on the idea of not having one? I think it's hopeless!
Like this post? You might also like...