I mentioned a few weeks ago that Corey and I got a copy of Ana White's new book and that we had half a million things that we wanted to make out of it (that may be a slight exaggeration, but you get my point). Well, we recently decided to stop dreaming and start doing and that it was high time we pick up some wood and get to building.
What did we decide to start with?
This beautiful (gorgeous, amazing) console: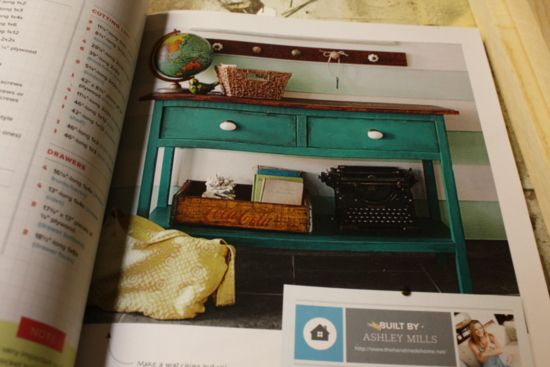 You see, we've been looking for a console for our front entry way for what feels like forever. We found one that ended up being way too large, and haven't been successful in finding anything else because we're too picky and too cheap. We still want something antique for the entry way in the long run, but we finally have come to terms with the fact that it just might not be in the cards for us right now. The type of console we really want typically runs around $400 on Craigslist, and usually the only one we can find are painted or refinished in a "shabby chic" style, and that's so far from what we want. We have a very specific idea in mind (and don't really want to spend $400 on it), so it's just going to have to wait for a while.
HOWEVER, we really want a console for that area right now. The too-small table that currently sits there is driving us crazy, and we don't want to feel rushed to find something and end up settling on one that we don't love. So when we saw this guy in Ana White's book, we knew it was a perfect solution. All of the wood ran us less than $100, and it's a super-versatile piece, so when we do eventually find a beautiful antique console to go in the entry way it will be a no-brainer to find somewhere else in the house for this one.
We bought the wood for this project a couple of weekends ago, and then when we went outside to get to work on it, we realized we had a problem…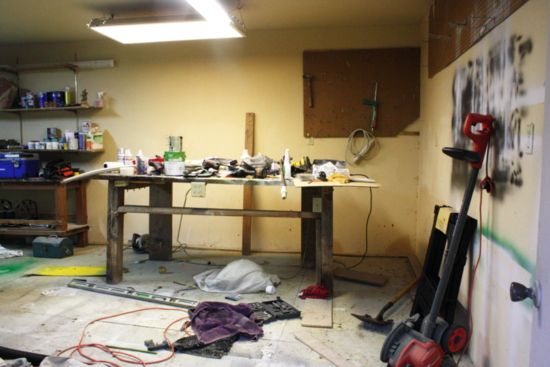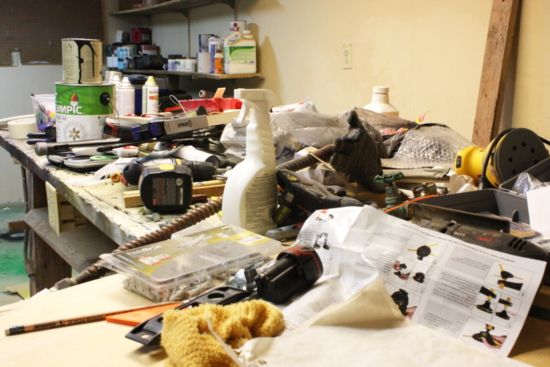 I hesitated to even show you these photos because, um, EMBARRASSING, but I like to keep it real around here. Somehow or another we had let the whole workshop fall into complete and utter chaos, and there was no way we were getting any work done in here until we cleaned up. So we spend a couple hours one Saturday evening cleaning, and we got it to a much-cleaner-but-still-not-perfect state.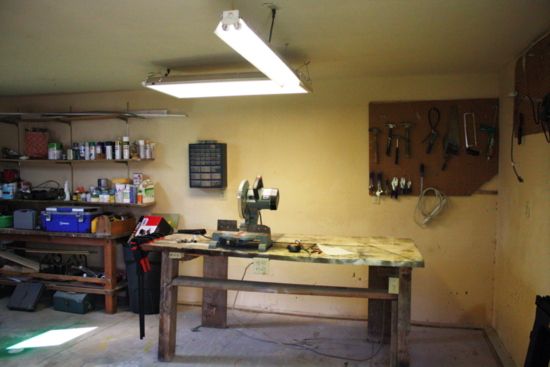 At least it's clean enough to actually work in now! So, now that we had a clean workshop, it was time to deal with all of this wood that was staring at us: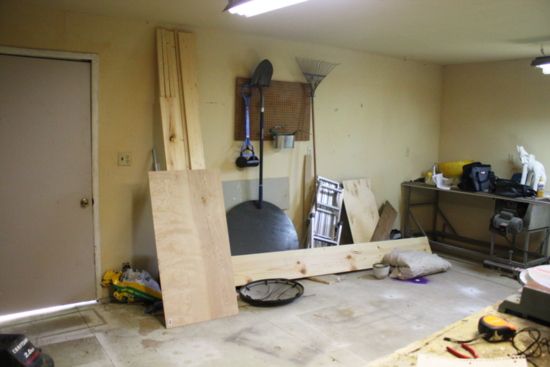 So, we got to cutting! Corey did the vast majority of the cuts, but he did let me do one of them just so I could try it out…
Can you see the terror on my face? I'm not so sure about this whole power tool thing.
Corey, on the other hand, looked like a pro doing his cuts.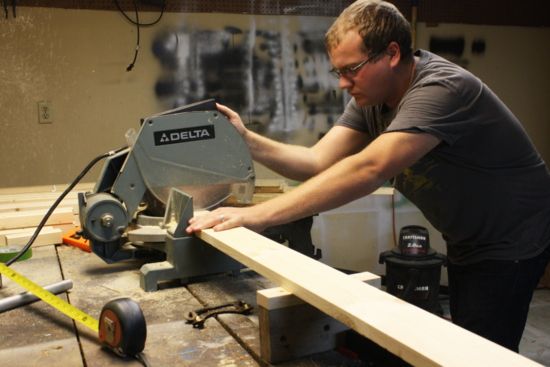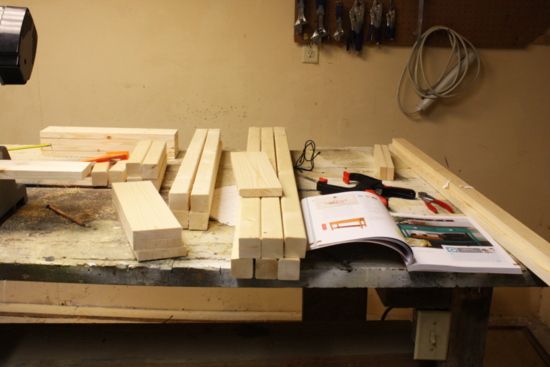 Annnd that's about as far as we've made it so far. Womp, womp.
Corey has actually drilled all of the pocket holes and we're at a point where we are ready for construction, we just haven't gotten around to it yet. So, while this may go down in history as the most uneventful blog post of all time, I promise it will have awesome results in the end. Sometimes things just don't end up happening on the timeline that I'd like for them to!
Anyone else in the middle of some exciting projects? How about trying out your hand at building something for the first time?
Like this post? You might also like...