Dear bread machine:
Before we met, I have to admit that I was a bit skeptical about you. I've made bread from scratch before, and it's quite a pain – I assumed there was no way to really fix that. I mean, sure, I figured you could probably make the task easier, but surely something that reduces something as complicated as bread making to tossing a few ingredients into a bowl and pressing a button can't make anything that even closely resembles the taste of actual homemade bread. Or so I thought.
I was wrong. So very wrong.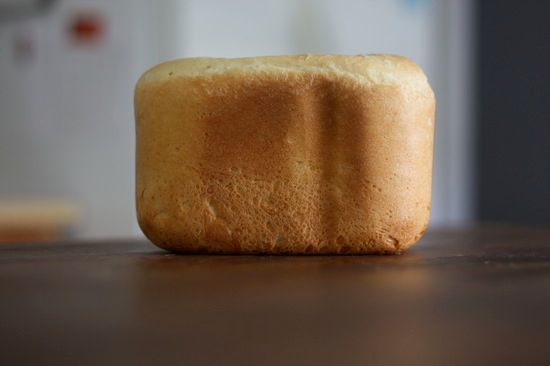 From the day we were introduced by my sister (thanks, Jenn!) I knew that my life was forever changed. I can now have homemade bread anytime I want, with next to no actual effort on my part. I like things that don't require effort.
You've officially ruined Corey and I to anything but homemade bread. We refuse to buy bread at the store because, um, why would we when our bread tastes way better, costs less, and only requires me to toss a few things in a bowl and press a button? I love pressing buttons!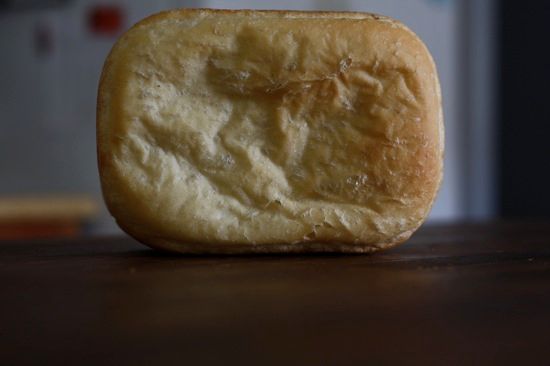 So, dear bread machine, I just wanted to say thank you for being so damn awesome in every possible way. You are probably my new favorite kitchen appliance ever (well, except for maybe the stand mixer – we have a very special relationship. And the crock pot – he makes my life really easy sometimes too. But you definitely rank higher than the microwave, toaster, and the blender. Just be sure you don't tell them – they've got quite the jealous streak).
I love you, bread machine.
Sincerely,
Amanda
What's your favorite kitchen appliance?
Like this post? You might also like...