So, I know you guys probably don't care about my new haircut.
But it's a pretty dramatic change, and the next time I throw up a photo of me you might not even recognize me, so I figured I'd dedicate a quick post to it today.
You ready for the before and after?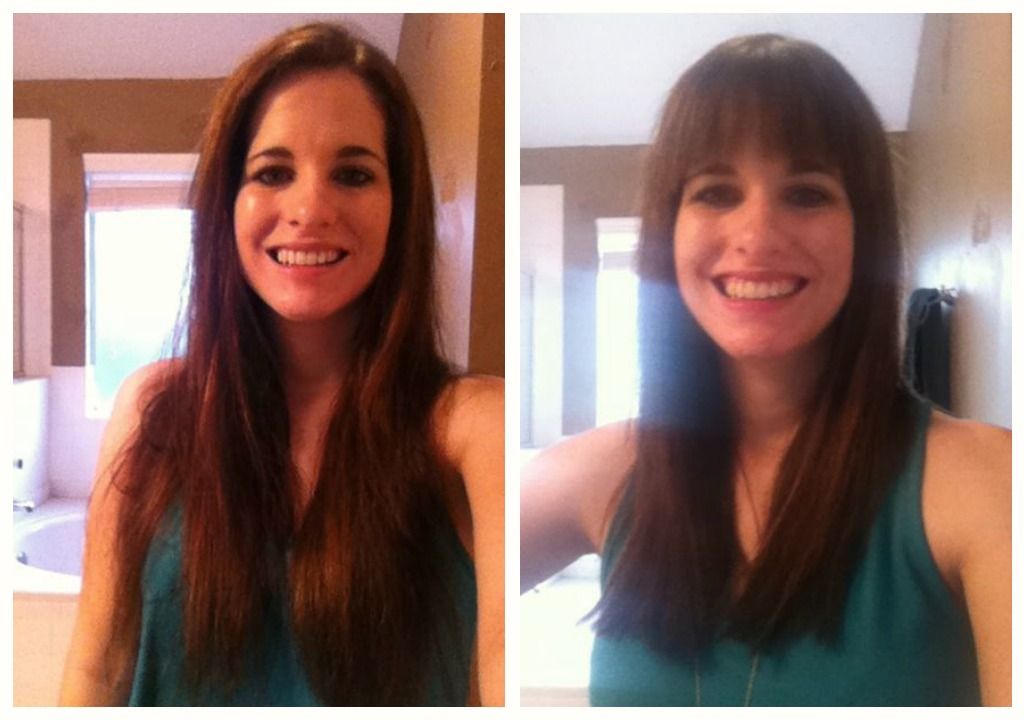 I've been wanting a haircut for the past few weeks – my hair was getting absurdly long, and with how thick it is (and the 100+ degree weather we have here in Texas), I was never wearing it down anymore and was constantly cursing it. So, it was time for a change. I've been dying to get bangs for years, actually, but I've just been too chicken – I had them in high school and hated the upkeep, but I think now that I'm a little older and more experienced with how to deal with my hair, it'll be easier to maintain. Hopefully. We'll see.
All I know is I'm loving the change so far, and I'm crossing my fingers the bangs don't start making me nuts in a few weeks.
Anyone else make a big hair change recently? Any tips on how to make sure I don't end up hating my bangs?
Like this post? You might also like...