It's that time…everyone you know is rounding up their year and talking about what went wrong, what went right, and what they'd change. There are "Best of" posts all over the internet right now, and while I love them all, I decided to do something different this year.
I have 10 little lists for you counting down all of my favorites from the year. Some of them will link to blog posts, some will link to products I've loved…but they're all of my favorite things from the year 2015. It was a good year, but I have to say…I'm looking forward to seeing what 2016 has in store for me!
10 favorite memories:
– Discovering Trader Joe's (seriously, we are addicted!)
– Being lazy together all summer long
– Jackson's first Easter egg hunt
– Corey's team winning the state One Act Play competition
– Getting the opportunity to present at my first special education conference
– Discovering a new favorite winery
– Watching my tiny baby turn into a rambunctious toddler!
– Corey's amazing birthday celebration (we went to the best restaurant ever!)
– The entire Christmas season – it was magical!
9 favorite clothing purchases:
– The perfect tee to wear with leggings
– A slouchy beanie. I wear mine constantly.
– I'd wear these every day if I could
– Also, this (because I'm a nerd)
– I'm still wearing these on the regular about 5 years after I bought them
– I wear these constantly when it's cold out. 

8 favorite home products:
– This bedding (more on that later!)
– We've had this for years, but I'm still obsessed
– This desk (more on this later too!)
– Cannot recommend this bookcase enough (we love the drawers with ours too)
– This crazy cozy blanket (we have the Target version, but it's sold out)
– We used this table more than ever this year with all of our board game playing
– This candle smells like HEAVEN.
7 favorite television shows:
– Doctor Who
– American Horror Story
– Survivor (we watched so. much. Survivor. this year)
– Orange is the New Black
– Orphan Black
– House of Cards
– Mad Med (Corey watched it for the first time this summer!)
6 favorite blog posts:
– A day in our lives in the summer
– This project that we just shared! 
5 favorite movies:
– Hunger Games: Mockingjay Part 1 (we watched it on DVD…we're behind!)
– Would You Rather (aka the most ridiculous horror movie I've seen in years)
4 favorite Jackson quotes:
– (In the car, daily) Him: "Mama! Mama! Mama! Mama!" Me: "What??" Him: "Hi!"
– "Bye bye, Mama…Going shopping!" (10 seconds later) "I'm back!"
– (After I asked what he wants Santa to bring him) "Cupcakes…and reindeer."
– "Mama, hold you!"
3 favorite books:
– The 7-Minute Marriage Solution by Stephen Arteburn
– The Girl on the Train by Paula Hawkins
– Hands Free Mama by Rachel Mary Stafford
2 favorite changes:
– My capsule wardrobe… I may not have kept up with it but I learned SO much!
– My new teaching position – I thought moving to the high school level would be awful, but now I can't imagine ever going back to the younger grades!
1 favorite week: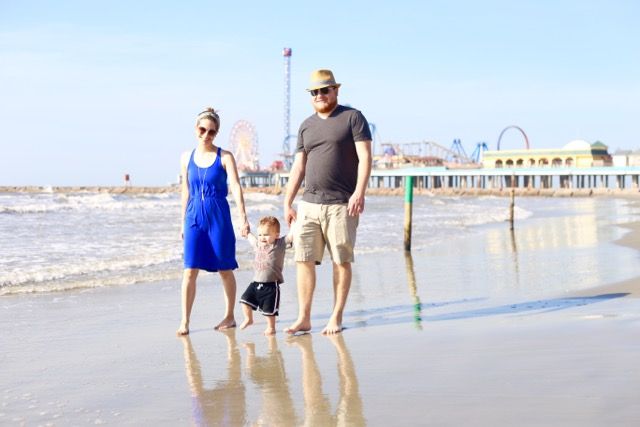 **********
What were the highlights of your year?
Like this post? You might also like...