Happy Friday! It was pretty crazy week in our household (since, you know, I was busy being glued to the tv keeping up on the latest with Casey Anthony. That counts as busy, right?) and I'm so glad it's the weekend. We're off to visit my best friend and her husband for the next couple of days, and I can't wait!
Let's get to it!
This whole new lucite furniture craze is one that I haven't decided if I'm on board with or not. I love some of the pieces, but sometimes it's a bit too much for me. This chair, though? Love it. It doesn't look particularly comfortable, but it sure is cute, and that's what matters!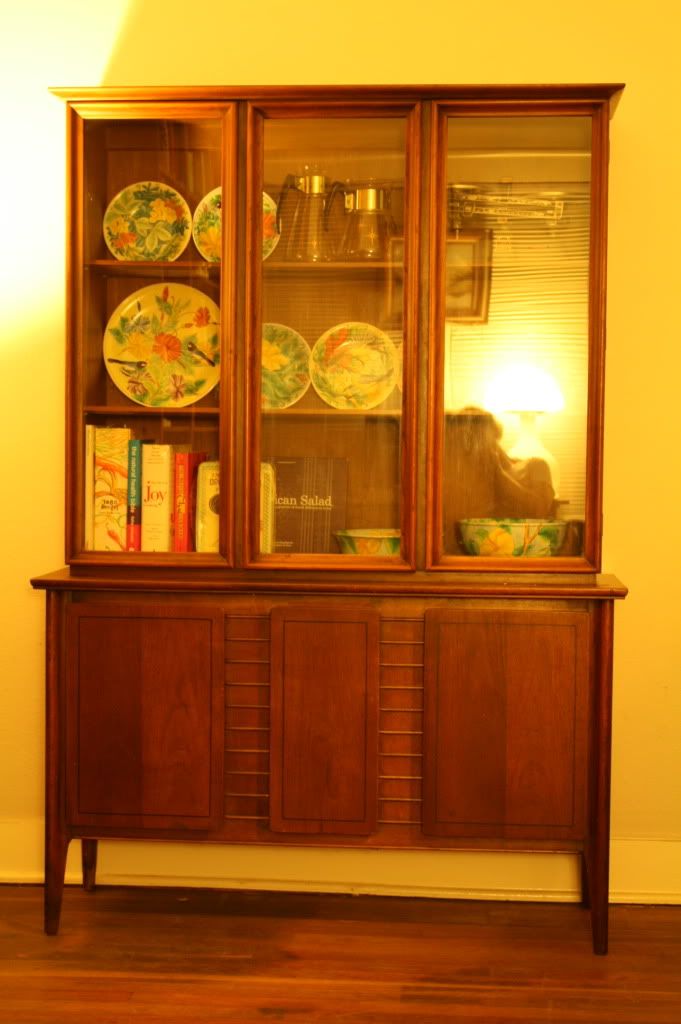 I have no words for how badly I want this. It is absolutely stunning and it would look amazing in my new house. Unfortunately, it was out of our budget (which is nonexistent since we don't actually have any money to spend on furniture right now) and I had to leave it behind. Boo.
I feel like desks are one of those things where it's hard to find one that doesn't look exactly like every other one you've ever seen. There isn't a lot of variety in the desk world, so when I see something unique, it always makes me happy. The drawers on this thing are so cool, and I love way they look with the clean lines of the desk!
Normally I wouldn't include something like this since it isn't that unique, but it was $40, y'all! Corey and I have been talking about getting some outdoor furniture, and this is exactly the sort of thing we're looking for. I can see it spray painted a crisp white, with a new seat cushion and some brightly colored pillows – for such a great deal, it was hard for me to pass this one up!
That's all I've got for you this week! I hope you all have a fabulous weekend – are you doing anything fun?
Like this post? You might also like...