Good morning and happy Friday! Now that school has started, I get so much more excited about Fridays, and the weekends are so incredibly precious. I have big plans for this weekend – relaxing, cooking, and SLEEPING! It's going to be fantastic!
Let's get to Corey's finds!
You've probably noticed by now that Corey and I have a soft spot for anything mid-century, and this desk is no exception! I've share countless other mid-century style desks before, so there isn't much commentary to add that I haven't already said. I will say, however, that I think this desk is fantastic and someone should totally snatch it up! 🙂
This one made me laugh a little bit. Corey has a major obsession with trunk-style coffee tables and is currently lusting over one from Crate & Barrel. I'm a fan of them as well, but I'm not sure I see one fitting into our decor very well. I will admit that this one would be gorgeous if it was sanded down and stained a rich brown (rather than painted). The posting states that it's an antique chest, which makes me even more sad that they made it look so cheap with that wood paint!
Love, love, love! I'm dying for something like this in our house (even though we don't really have a spot for one) and I adore the coral backing of the shelves. Just beautiful. I can picture this re-painted in a (can you guess what I'm gonna say next?) nice, glossy white, so that the coral would pop even more. Beautiful!
Corey and I were SO MAD last night that this listing didn't contain two bedside tables. We absolutely adore this and would kill for a matching set to go in our bedroom! I'm not usually one for painting this style of furniture (I think it looks fantastic left in its wood form), but I might like to paint this little guy white, or even do a two-tone treatment on it so that the top and sides are white and the drawer-fronts are still wood.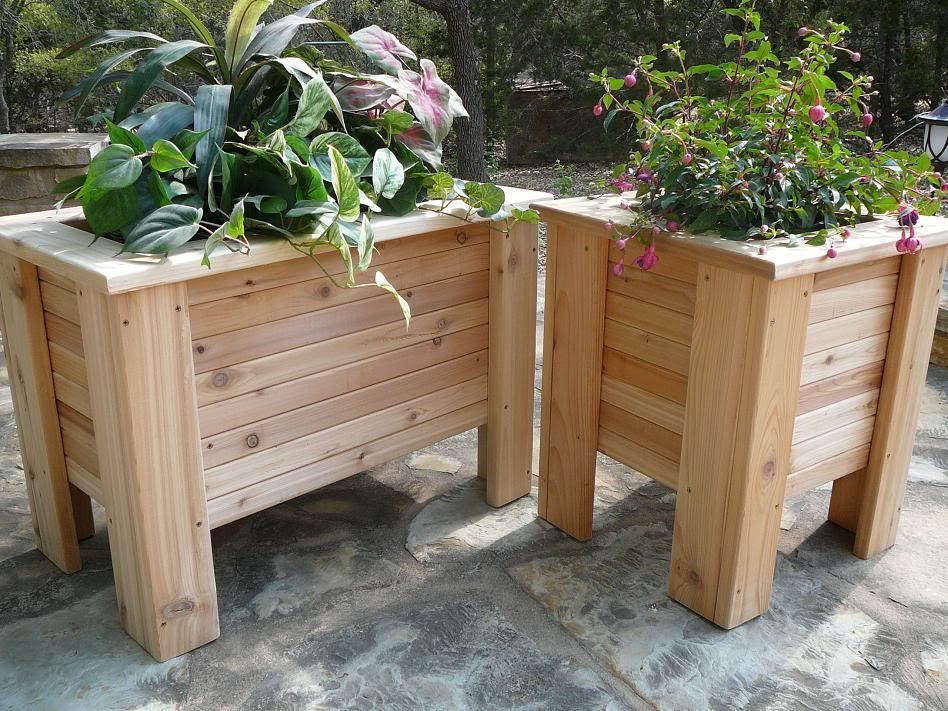 These planters are super cute and would look AMAZING in a backyard and painted some fun color (orange? teal? YELLOW?!). Corey and I talked about it last night and decided that these could be pretty easily DIY-ed (for a lot less than $125!) and we might try to build something like this in the future once we actually get started on the outside of our house!
That's it! I hope y'all have a fantastic weekend, and I'll see you back here next week when I promise to have a fully-updated house tour of what our house is currently looking like, now that we've officially lived here for a little over a month.
Happy weekend!
Like this post? You might also like...