I have a serious thing for rugs. I don't know why. There's no logical reason for me to have a complete and total obsession with them, but I do.
Maybe it's because I've always had carpet flooring and I'm not a huge rug-on-carpet person so having a rug would mean I have wood flooring. Maybe it's because they can add an amazing pop of color to rooms without much effort. Maybe it's just because they're awesome.
Whatever the reason for my rug love, it's there and it's bad. I can't wait for the day when Corey and I can replace our carpet with some dark, beautiful wood flooring, and we can add a fun punchy rug to every room in the house. But, for now, I'll just keep dreaming and perusing the internet for some more rugs to drool over. Here are some of my current faves.
(West Elm)
(West Elm)
(West Elm)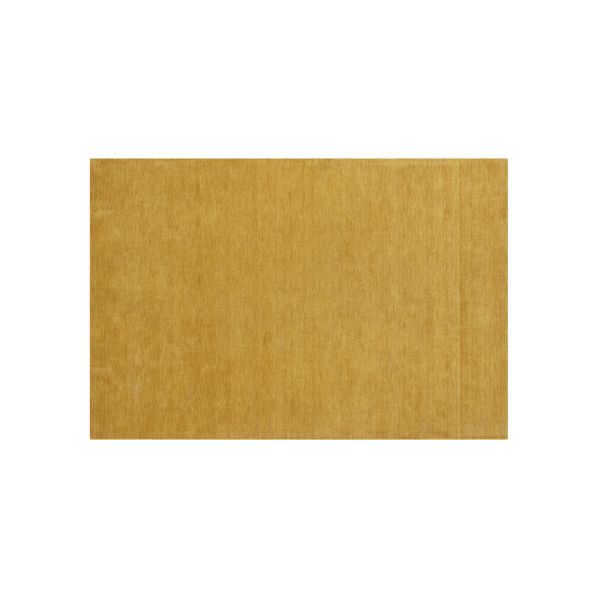 Love 'em all. I think either of the yellow ones would look really nice in our living room against our dark gray couch, and the orange one has the potential to look fabulous in our master bedroom. My current favorite, though? The amazing gray zebra print rug that I actually found when i was watching Sarah 101 the other day. Beautiful.
Of course, I'll have to wait a while before Corey and I actually start picking out rugs, but in the meantime I'm having a blast  dreaming about all of the pretty rugs I can find online. Hopefully I'll actually be able to narrow down my options when it comes time to choose one!
Are you a rug person? Do you like your rugs to be colorful and punchy, or more muted?
Like this post? You might also like...