So, I've shared an almost embarrassing number of photos of our house so far this Christmas season, but I realized that I haven't actually done many full-room shots – they've all been close-ups! So, I figured today was the perfect day for a quick tour of what the house looks like all decorated for Christmas. Let's start with the living room –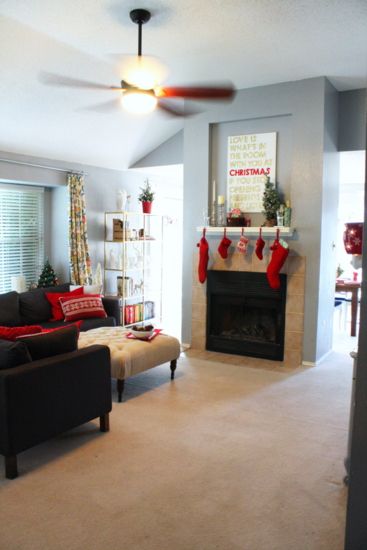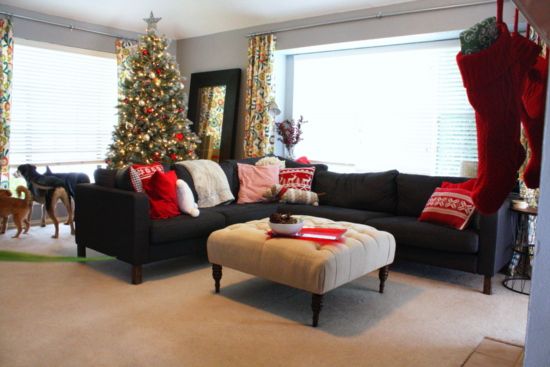 I love that the Christmas spirit pretty much hits you as soon as you walk in the door. We changed up quite a bit around the house for the season, and it feels so festive to me! We even bought a ton of Christmas pillows for the couch – they're almost impossible to get a good photo of, because this tends to happen: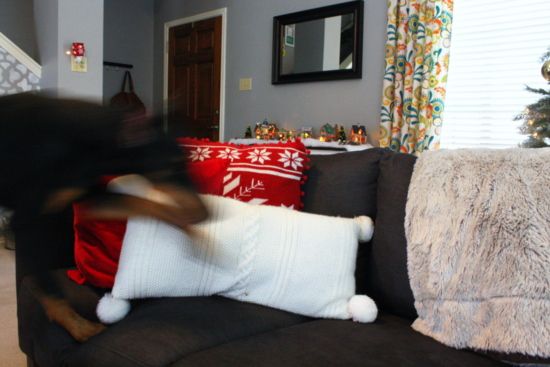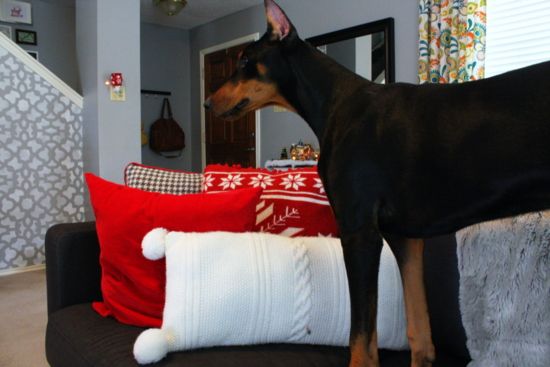 But I finally managed to get all of the dogs off the couch for long enough to get a couple of quick photos – I'm pretty sure the cute little sweater-patterned dog is one of my favorite Christmas decorations we own!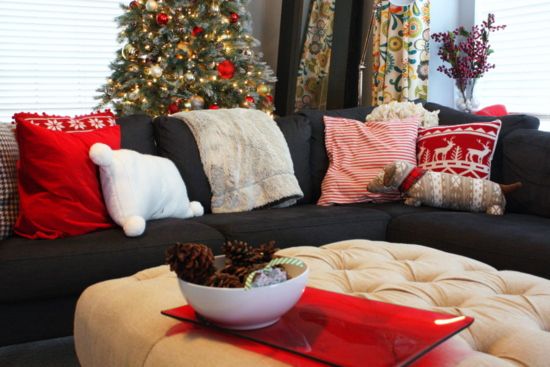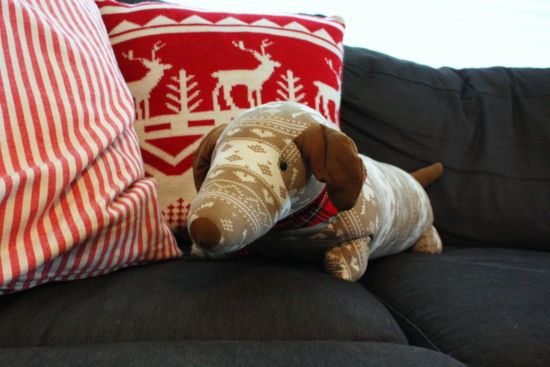 The dining room is another room that looks pretty different all decorated for Christmas – there's a ton of red touches in here, and as you saw on Monday, we've got our cute reindeer canvas!
And, finally, there are a few smaller touches of Christmas in the kitchen. You've already seen our small Christmas tree…
But we've also got a few lights on our cabinets and I made a few small changes in the kitchen hutch to make it more festive (of course, I forgot to change the chalk writing on it, so it looks kind of silly, but that's okay).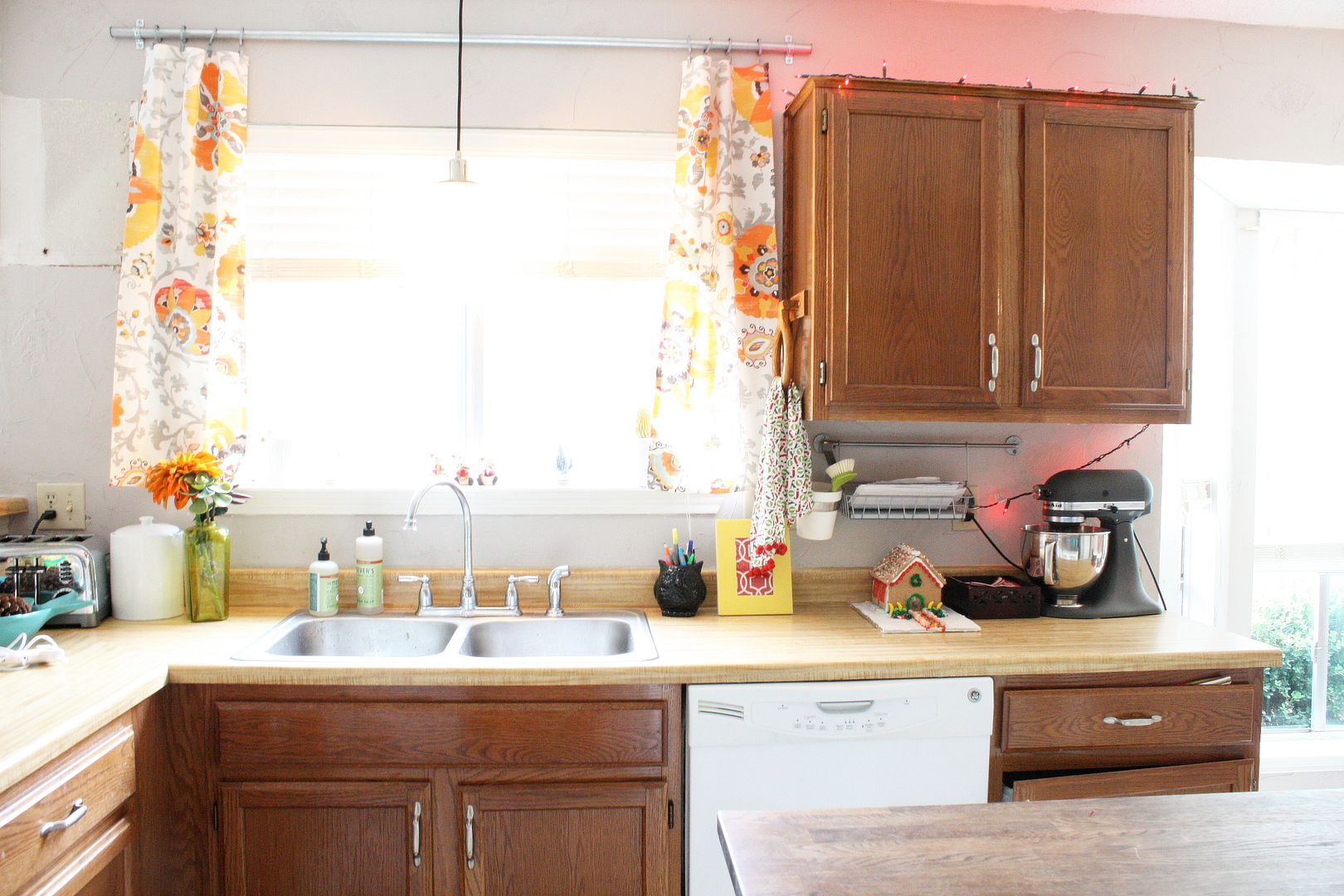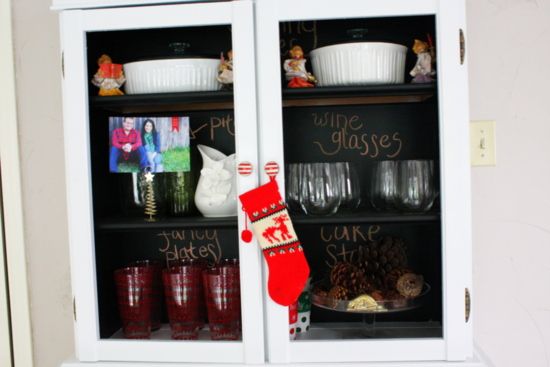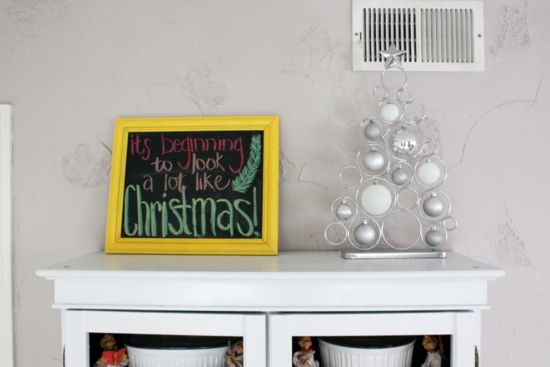 And with that, my friends, you've officially seen all of our Christmas decorations. Whew. I love how it all looks, but I have to admit – I'm not looking forward to having to put it all away again in a couple of weeks! I'm exhausted just thinking about it.
What's your Christmas decorating philosophy? Do you like to keep it simple and minimal, or do you go all out?
Like this post? You might also like...