Before I share, I'll have to give a quick disclaimer about the lights in our front yard – we totally didn't finish them. Oops!
We had grand plans of covering the tree in lights, but it takes forever and we've been busy, so Corey never got around to actually getting the lights all the way around. And we didn't have enough lights to do the entire house, so only half of it is done. So, yeah, it could be way cuter, but in our defense we're probably the best decorated house on the street thanks to neighbors who don't seem to have a ton of Christmas spirit.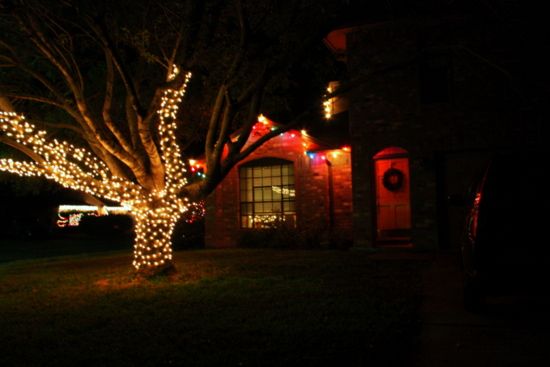 I love having a giant tree in our yard that we can cover in lights, and I really wish we would have had enough time to get a little crazier with it – but it still looks pretty good! And I was pretty proud of Corey (who is terrified of heights) for climbing up in the tree to put 'em on!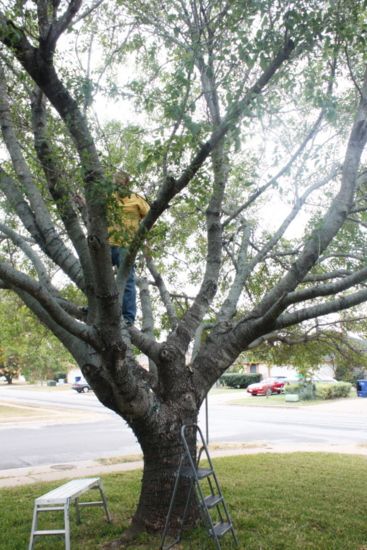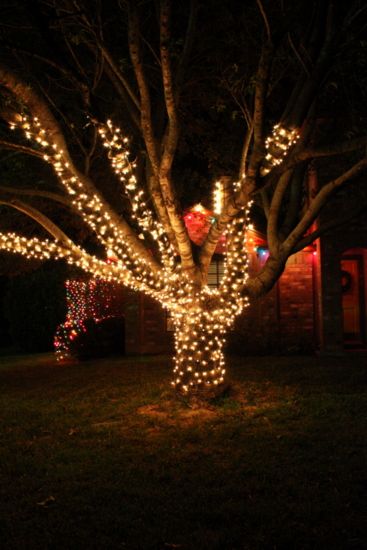 My favorite touch in the yard, though? The giant star hanging out on our chimney.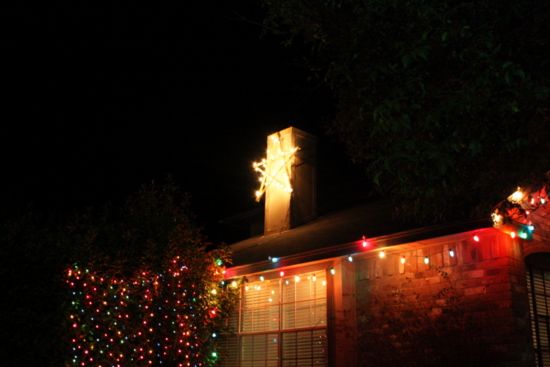 This was all Corey's idea (and he executed himself, too!) because of a tradition he had when growing up. He grew up in a small town in California, and the entire town would put giant stars on their houses every Christmas – the town is even nicknamed "The City of Stars" because of it! So, he really wanted to carry the tradition on in our own home, and he built a 5-foot star for us to put on the chimney.
It was a pretty easy process – he just cut some wood to the right length, constructed it into a star shape, and bolted it all together (so it can easily be disassembled and stored). Then, he just stapled some lights on, and it was finished!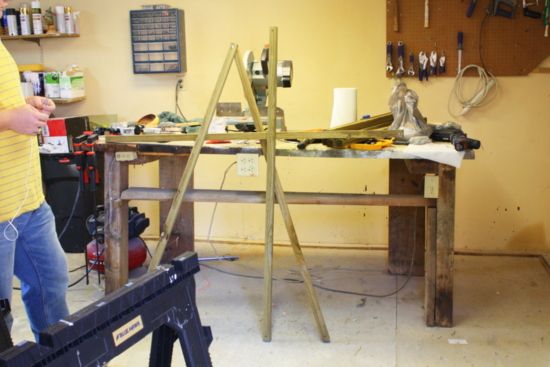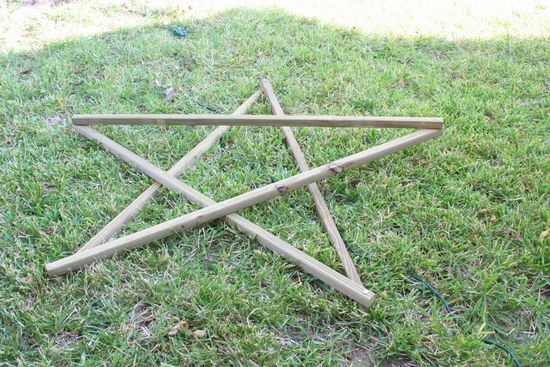 We had quite a fun time getting it onto the chimney – neither of us had ever been on our roof before (and he's terrified of heights), so it was a bit of an adventure. We discovered we have quite a view from our roof!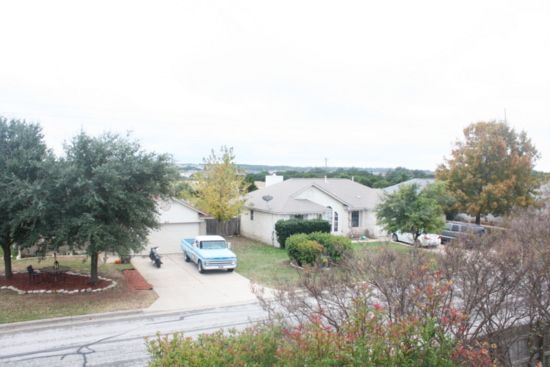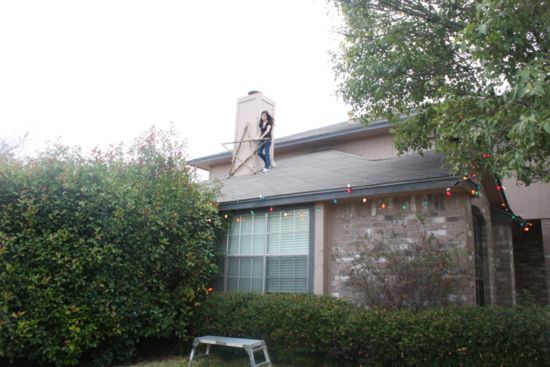 We tried a few things, but decided the best way to do it was to screw the star into the wood on the chimney, then we also tied it around the chimney with some rope to make sure it doesn't come crashing down. It was a pretty easy process, and thanks to a super long extension cord, it's connected to the rest of our lights and turns on when we plug 'em in.
I love how it turned out, and I think it will be such a fun tradition to have each year. Hopefully in the future we can add a bit more to our display so that our house is even more festive, but it's a pretty good start!
Do you decorate the outside of your home for Christmas? Anyone else have a giant start on their house?
Like this post? You might also like...