We all know that Corey and I are obsessed with upgrading, decorating, and just all-around beautifying our home. But did you know that one of our dogs has caught the re-decorating bug too?
That's right – Ranger's officially an aspiring interior decorator.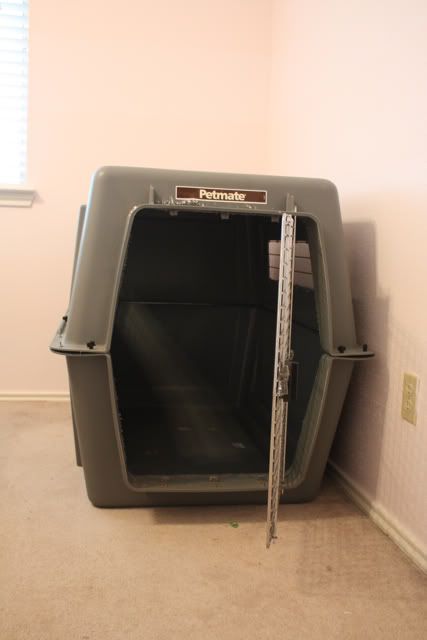 When I was painting the guest room a few weeks ago, he decided to steal some of my pink paint to decorate the inside of his kennel. I think he's also been practicing some magic tricks in his spare time, because he somehow managed to get these (perfectly done) pawprints in his kennel and nowhere else in the entire house.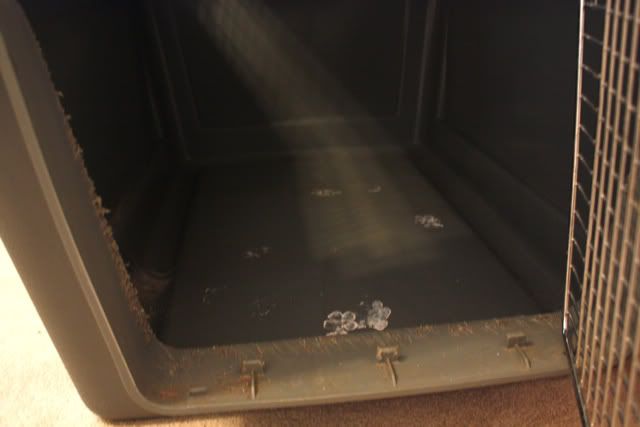 I guess I don't blame him – the kennel definitely isn't pretty, and it detracts a lot from the overall look of the room. I think he was just trying to help it coordinate a little better because he overheard Corey and I talking about moving it now that the room is starting to come together.
Of course, the kennel is still going to have to be moved, but I like to think he took a step towards making it slightly more tolerable for the time being.
Have your pets ever attempted to redecorate anything at your house?
P.S. For those of you who were interested in the 101 in 1,001 list, the separate feed is finally here! Just click here (or on the link at the top of the page – it's actually there now!) to see the page for it and subscribe to the feed, if you're interested. If not, feel free to check it out at any time to see what's going on with our list!
Like this post? You might also like...