Happy Friday, friends!
I actually had a different post planned for today but I'm so far behind on blogging and life and everything thanks to the One Room Challenge, so I figured I'd combine research with a blog post and get your opinions on what I should do!
Corey and I have made most of the plans for our bathroom renovation at this point (I would hope so, since we've got 3 weeks left until it has to be done) but can I admit something?
We have no clue what we're doing with the vanity lighting.
We originally talked about DIYing something, but it turned out to be a bit more complicated than we anticipated and we're quickly running out of time. We've still got a giant list of projects that we need to tackle, so adding one more just isn't feasible. So, I'm researching affordable options and having a hard time narrowing it down to the one I love the most.
Help a girl out?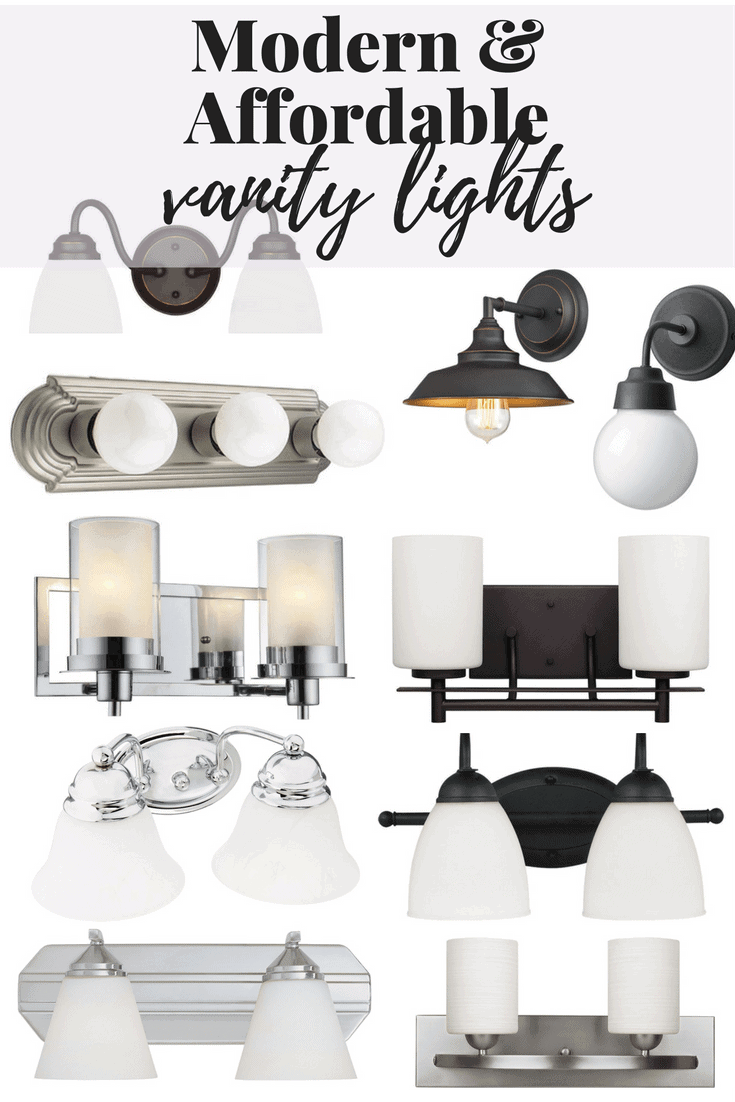 (This post contains affiliate links. Click here to read my full disclosure policy) 
One // Two // Three // Four // Five // Six // Seven // Eight // Nine // Ten
What do you think? I love the IKEA one (number 3) but don't know if a one-light fixture will work. Our old one had 3 one each light, but I usually kept a few of them unscrewed because it was too much light! So, maybe it would?
I'd love your opinions – which one should we get?!
Pssst – Before you go, today is the LAST DAY to enter my giveaway with Behr! Head on over to Instagram to make sure you enter!