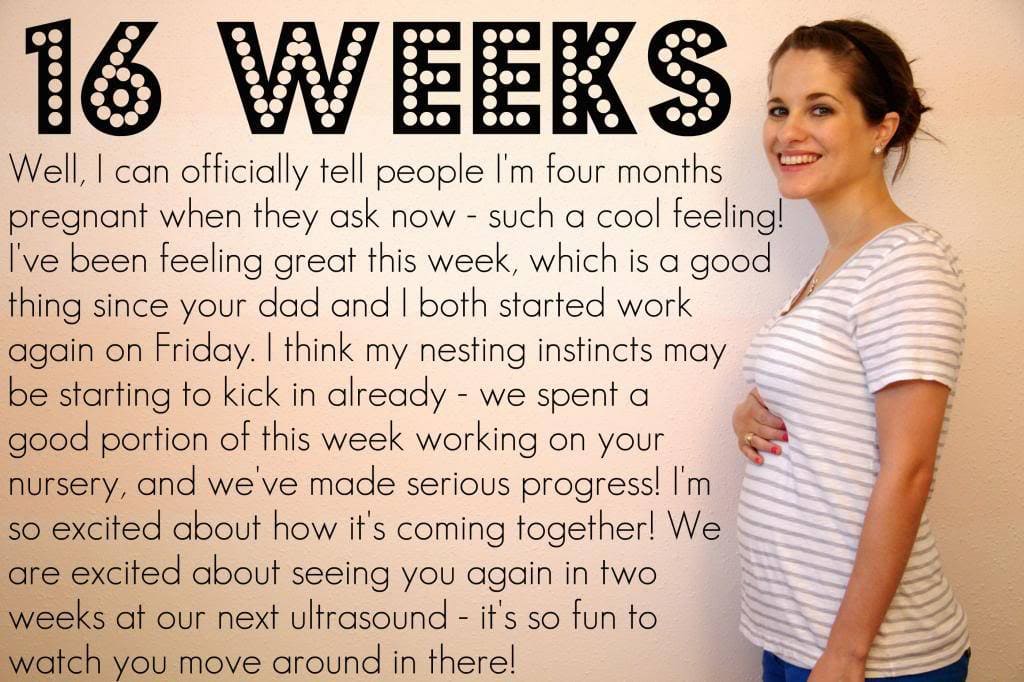 How far along? 16 weeks, which means Monster can officially hear us when we talk! We have been taking full advantage of this so far!
Size of baby: Monster is the size of an avocado this week!
Mater­nity clothes? Still in the belly band for now (I refuse to buy any maternity shorts since mine still fit with the band, and I'll spend most of my time at work starting next week, which means no more shorts). I did buy some more maternity clothes this week though – stocking up for once school starts! 
Sleep: Been sleeping great this week! The headaches have eased up a bit (knock on wood!), so I'm less tired, and I'm not getting up to go to the bathroom as much as I was at the beginning, so things are good.
Move­ment: Not yet – though I'm constantly paying attention to my stomach to see if I feel anything in there. I tried playing some loud music this week to see if it would get Monster riled up, but I couldn't feel anything – though when I listen in on the doppler I can barely hear the heartbeat over the sounds of him or her flopping around, so I know there's a lot of wiggling going on…maybe it's a good thing I can't feel anything yet!
What I miss: Once again I was missing wine this week, and I desperately wanted a cold turkey sandwich at one point – but I settled for a ham sandwich instead. Still technically on the list of banned foods, but not as "dangerous" as turkey!
Cravings/Food aversions: I'm still loving bacon, and I had a serious craving for pancakes this weekend. Right now I'm thinking about pizza quite a bit, but I can't tell if it's a pregnancy craving or just an I-really-love-pizza craving.
Other Symptoms: After working on my classroom all day Friday, my entire body was sore – definitely not something that would have happened before! I'm still finding that I can't work as long or as hard as I could without taking breaks, but other than that it was a great week. I think I'm finally entering the awesome part of the second trimester that everyone raves about – if only someone would send the memo to my face so these insane breakouts will finally go away.
What made me cry this week: No crying this week – it was a happy week! 
Favorite moment this week: Buying gender specific clothes is so exciting! We can't seem to resist the baby section at any store we go to and we always check out the clearance section to see what we can find. It's nice to finally not have to search for gender neutral clothing only! I think my absolute favorite moments this week, though, have been the ones right before we go to sleep when Corey rests his head on my stomach and talks to Monster for a few minutes. It's so sweet to see how much he already loves Monster, and I love listening in on their "conversations"!