Welcome back to my 2018 gift guide series! Today I'm here to share with you gift ideas for men. I don't know about you, but I consider the dudes in my life to be the very hardest category of people to shop for, so I'm constantly looking for creative and fun ideas for what to gift them.
Here's a quick reminder of the other  categories we've covered:
Of course, before we dive in I'll make a quick note: obviously these gifts aren't all "just" for men. Plenty of women would like these gifts too, and plenty of men would like any gifts included in any of my other guides. But, this list is tailored to what most men in my life would enjoy receiving, and hopefully it'll apply to the guys you know as well.
Ready to dive in? Let's do this. I've broken the list down by price (or at least, the price as of writing this gift guide!) to help those of you on a budget find a gift that won't break the bank. So, if you're looking for something in a specific price range, simply scroll down to the appropriate category and see the ideas.
Happy shopping!
2018 Christmas Gift Guide: Gift Ideas for Men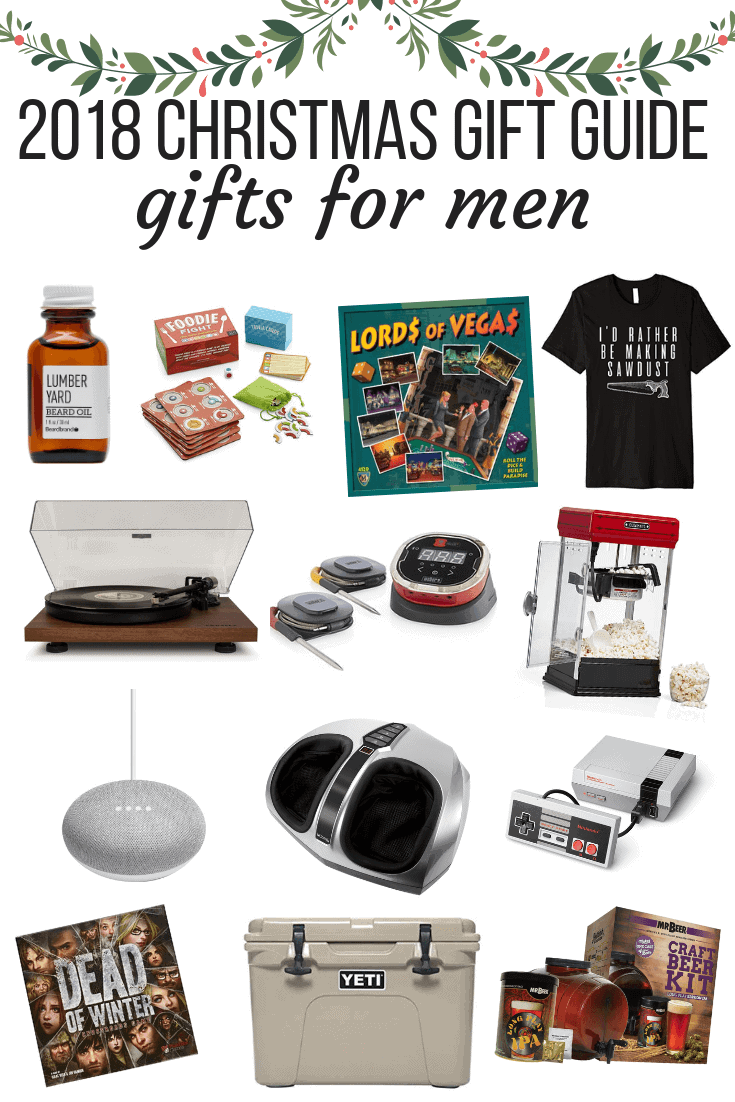 This post contains affiliate links. Click here to read my full disclosure policy. 
Gifts Under $25:
Gifts Under $50:
Gifts Under $100:
Gifts Over $100:
Subscription Box Gift Ideas:
I hope this list helps you gather some ideas for the men (or anyone else) in your life this holiday season! I love coming up with great gift ideas, so these little guides are always a blast for me to put together. And, it's a great way for me to get jump start on my Christmas gift planning – I usually try to be done shopping before December!
Oh, and if the list above isn't enough for you, here are a few more guides that might be helpful:
What are your go-to gifts for guys?