Welcome to Friday Finds, the post where I pretend like all of the perusing I do at my favorite places online actually has a purpose. Today's topic: Planters!
I've said it again and again here on the blog, but I'll admit it again: I'm a plant killer. I want so badly to keep plants alive, but I just can't seem to do it.
But let's be real – that doesn't stop me from trying. Every once in a while I get the itch for more flowers and plants in my life, and I go a little crazy buying them and feel all gung-ho about it until I kill them all.
Guess what time it is?
I've got the "new plant" itch, bad, and I'm dying to see if I can reform from my plant-killing ways for good. We have a couple of outdoor planters that we love, but I'm thinking if I gather up a nice collection of beautiful planters to put all of my new flowers in, I'm probably a lot more likely to take extra care to keep them alive.
It's worth a shot, right?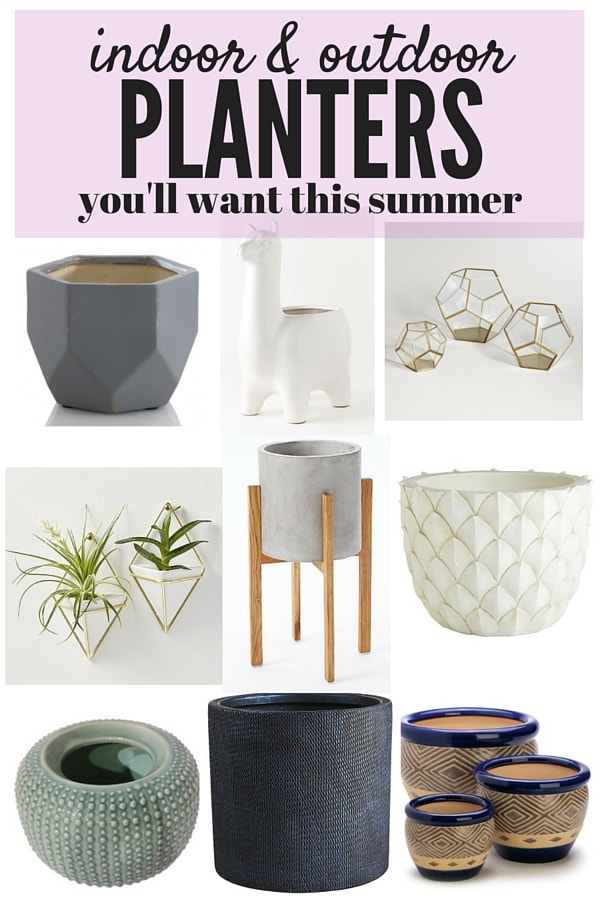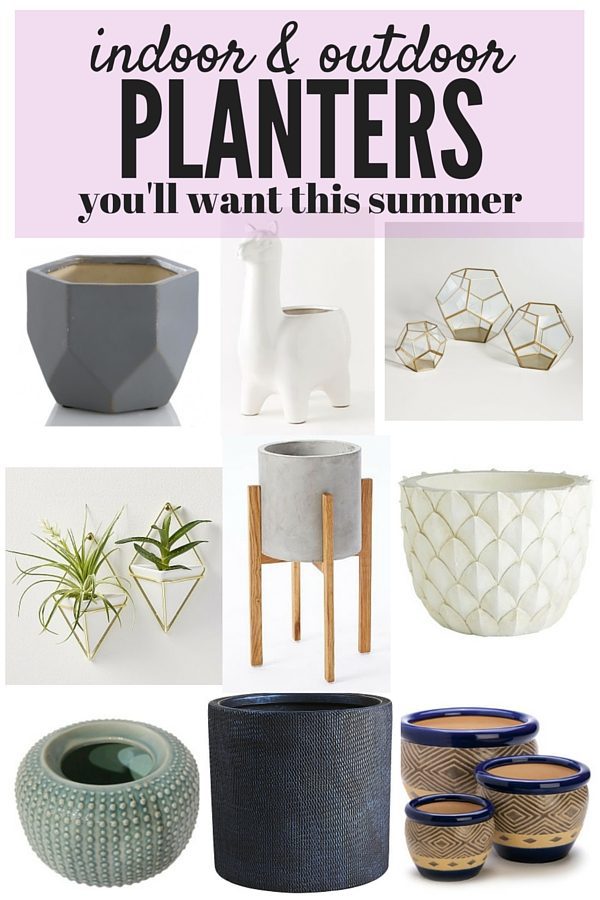 Toulon Planter via Lulu & Georgia
Ceramic Llama Planter via West Elm
Brass Geo Terrarium via World Market
Set of 2 Wall Vases via CB2
Modern Wood Leg Standing Planter via West Elm
Artichoke Planter via Pier 1
Green Hobnail Tabletop Planter via Target
Etch Planter via CB2
Dieren 3-Piece Planter Set via Wayfair
Got any awesome gardening tips for me? I'm always looking for plants that are practically impossible to kill!