Way back in May when I painted a rug for my kitchen, I had a ton questions about it. How does it hold up to daily use? How easy is it to clean? Does the paint come off?
At the time, I had no idea what to tell all of the question-askers because it was obviously a brand new project to me and I hadn't had a chance to see how it would hold up. It's been about 6 months since I first painted the rug, and I finally feel like I've got a good idea of what the maintenance looks like on something like this, so I thought I'd do a quick update to fill you in on the details.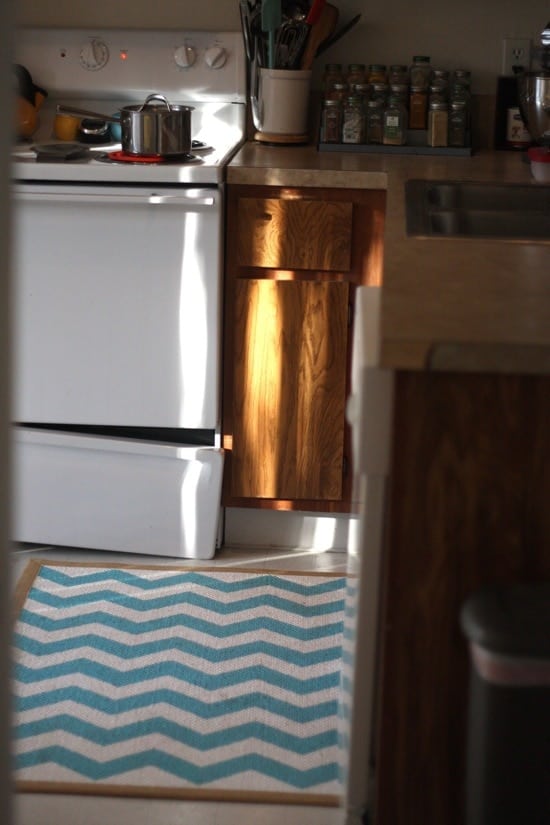 Oh look – my rug's original home – our old kitchen!
A couple of days ago I decided to clean the rug for the second time since I painted it. Yes, I know that's a bit gross. I probably should have cleaned it a long time ago, but life gets busy and cleaning a rug is usually the last thing on my mind. However…it was looking pretty bad.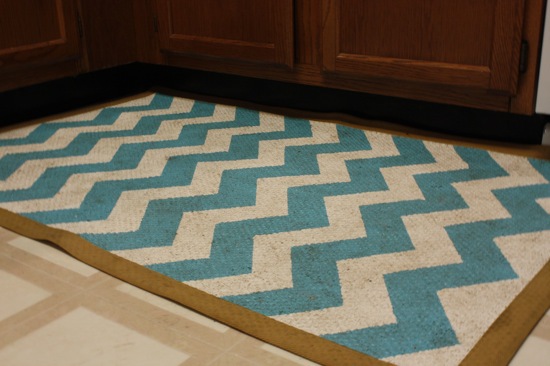 Ew. Let me start with the disclaimer that my rug is in an extremely high-use area (it has always sat directly in front of our sink) and sees a lot of foot traffic on a daily basis. It also has been through a move, so it's probably way dirtier than a normal painted rug would be after three months or so of not cleaning it.
But really, there's no excuse for how bad it had gotten.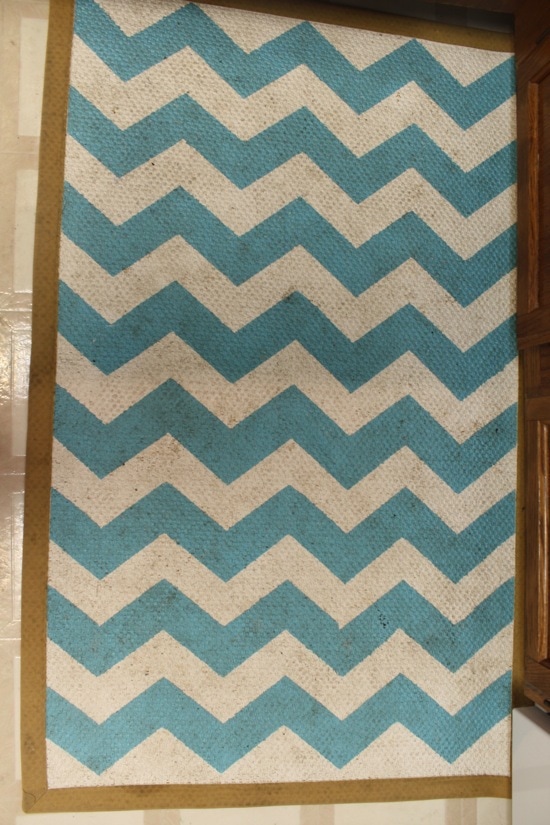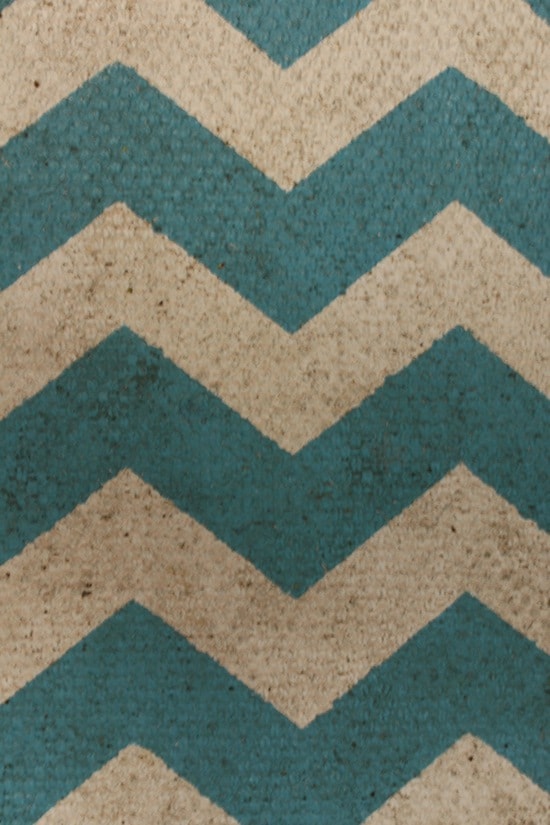 I decided on a whim to clean the rug while I was in the middle of cooking dinner, so I probably spent less than 10 minutes total cleaning it.
All I did to clean it was grab a kitchen towel and a cup full of water. I poured a little bit of water on a dirty spot, scrubbed with the towel for a second, and wiped away the dirt.
It's that easy.
Now, this method doesn't get the rug 100% clean. In our case, that's okay because this rug is in almost constant use so I don't expect it to be perfectly clean all the time. With two dogs, I've accepted the fact that it's just never going to happen. I will say that if I had spent a little longer (maybe 20 minutes instead of 10), this method would have gotten the rug VERY close to completely clean, and it doesn't take much effort at all.
If I had a clothesline, I might try taking the rug out, hanging it by the clothesline, and using a water hose with a sprayer attachment to clean it off – the paint is extremely durable and could stand up to something like that, and the added pressure of a water sprayer might make it easier to get the dirt out of all of the little crevices made from the sisal of the rug.
Anyways, after about 10 minutes of cleaning, here's what the rug looks like.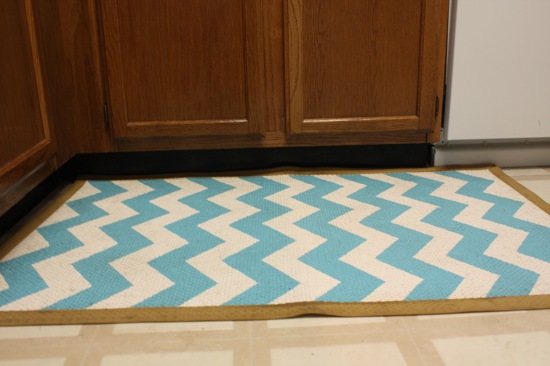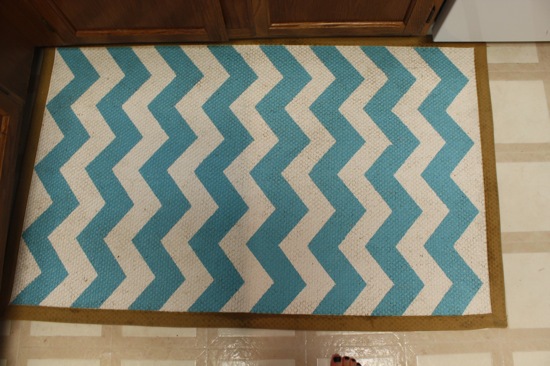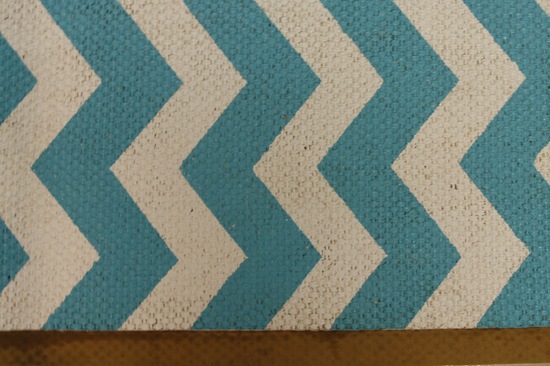 Like I said, it's not perfect, but I also didn't have a lot of time to really get it sparkling clean. It's definitely looking much better, and now you can really only tell that it's dirty if you get up very close to it.
So to sum up – the paint holds up amazingly. I have no paint chips or missing spots of paint after 6 months of daily use. The rug definitely gets dirty (worse if you use it as much as we do) but it's incredibly simple to clean and just takes a little bit of elbow grease.
To anyone who may have been on the fence about whether or not you wanted to try this project, I highly encourage it. It's an easy way to make a big impact in a room, and the maintenance isn't hard at all (you did just hear me admit I've only cleaned it twice in 6 months, right?).
What's the hardest thing you have to keep clean in your house?