You may have noticed over the past few months that things on the blog have been a bit…lackluster.
Projects have been few and far between, and nothing too complicated (or, um, well done) has popped up in a while. I've brushed it all off on summer laziness and being busy but that's a lie.
You see, there's a much better reason for my lack of energy, desire to complete projects, and the general boringness of the blog lately.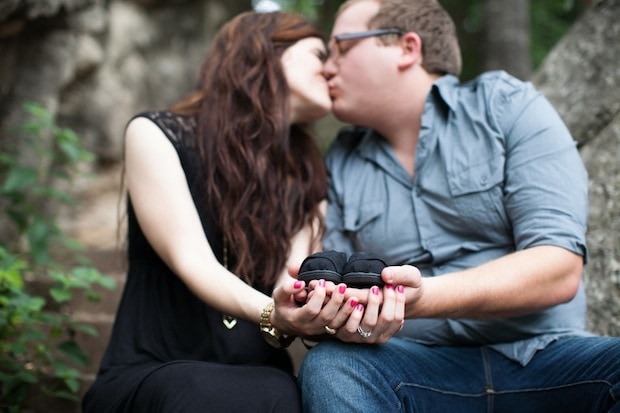 !!!
Yup. I finally get to share with all of my invisible internet friends that Corey and I are expecting a baby in January. We've just crossed over into the second trimester and we couldn't be more excited.
Now that I'm finally starting to get some of my energy back (and I don't constantly feel like I'm about to lose my lunch), I'm hoping there will be some fun projects coming your way again over the next few months. We've got big plans for the nursery, and once our bank account recovers from the amazing vacation we just took (more on that later!), we have a ton of other stuff on the agenda too.
So what does all this mean for the blog?
I won't lie – things are going to change a bit. Now that we have a baby on the way, we're going to start being a lot more responsible and careful with our money, which means less wiggle room in the budget for projects.
I also want to start focusing more on family time and step away from the computer more often. Corey and I both work full time and I'm also in grad school, so when you add in blogging four times a week I spend a lot of time on the computer. And that schedule just won't be sustainable with a baby. So, I'm going to start playing around with it now so that hopefully come January things will have settled into a nice, new blog routine.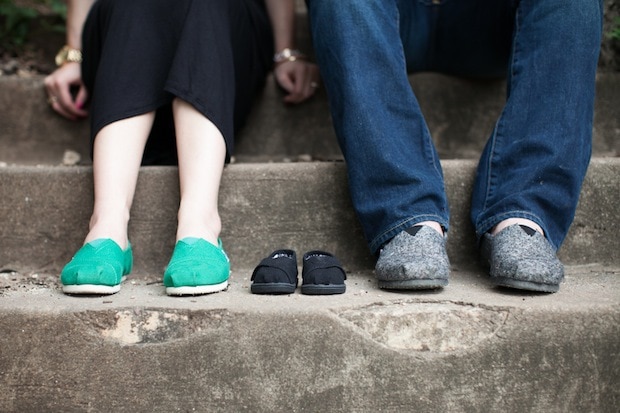 So, you can expect to see fewer posts around here, but hopefully that also means you'll start to see more high quality posts and less "Crap, I don't have something for Wednesday's post, what can I write about?" type posts. If I'm being honest, this decision to move away from a schedule and into more of a relaxed "blog when I want to" routine is only partially fueled by the baby – it's also inspired by this post by my fellow Weddingbee blogger, Kimberly Michelle, on the state of the blogosphere. She said a lot of things I've been thinking for a long time, and helped me realize that I've fallen into a lot of the traps she wrote about. And I'm not going to do it anymore. I blog for me, and I don't make money from blogging (aside from a tiny check from BlogHer every month), and I feel like I've lost sight of that. I've already started to take some steps in this direction over the last few months – I stopped accepting sponsors and advertisers (aside from continuing to be a BlogHer member), and I'm excited to take a few more steps towards turning my blog back into something I'm excited about and not something I feel like I have to do.
BUT! I still plan on working on our house and slowly turning it into the home of our dreams, and I still plan on documenting that here!  It just may mean that now you hear from me once or twice a week (and some weeks I may not have anything to say), and hopefully you'll start to see more quality and passion out of my posts because they won't be forced anymore.
We've also always shared quite a bit of our personal life here as well, so you'll definitely see more baby and family-geared posts as well. Just know that I don't plan on turning into a full-on mommy-blogger, and I'll keep the pregnancy and baby updates to a minimum, unless there are a ton of you who are just dying to hear all about it.
And now you know why the DIY projects have been mostly MIA over the last few months, and hopefully you'll forgive me. I'm looking forward to this new chapter on the blog, and I'm excited to see where things lead!
I'd love to hear from you on how, if at all, you'd like to see things change with our big news. Would you love to see pregnancy and baby posts popping up from time to time, or are you crossing your fingers that this is the only time I'll mention it?
(All photos in this post via Jessica Christine Photography)