At the very beginning of the year, I wrote a couple of posts about the books I was planning on reading this year. A lot of y'all really loved the post and I got so many awesome suggestions for books to read via comments, emails, and Facebook, so I figured I should probably come back and give you guys a quick update about the books I loved the most this year.
If you want to go back and see what was on my list, you can see the fiction list here and the non-fiction list here. I didn't read every book on these lists, but I did read a ton of books that weren't on the lists. This year I've done a great job of getting back into reading more regularly, and I've been enjoying it so, so much. My goal was to read 24 books this year and I'm currently sitting at 34 and will probably finish at least two more before the year is over – mission accomplished!
So, here are my top 10 books from 2016 (along with a couple of honorable mentions down at the bottom) – most of them are actually older books, so don't expect anything groundbreaking here, but they were all new to me!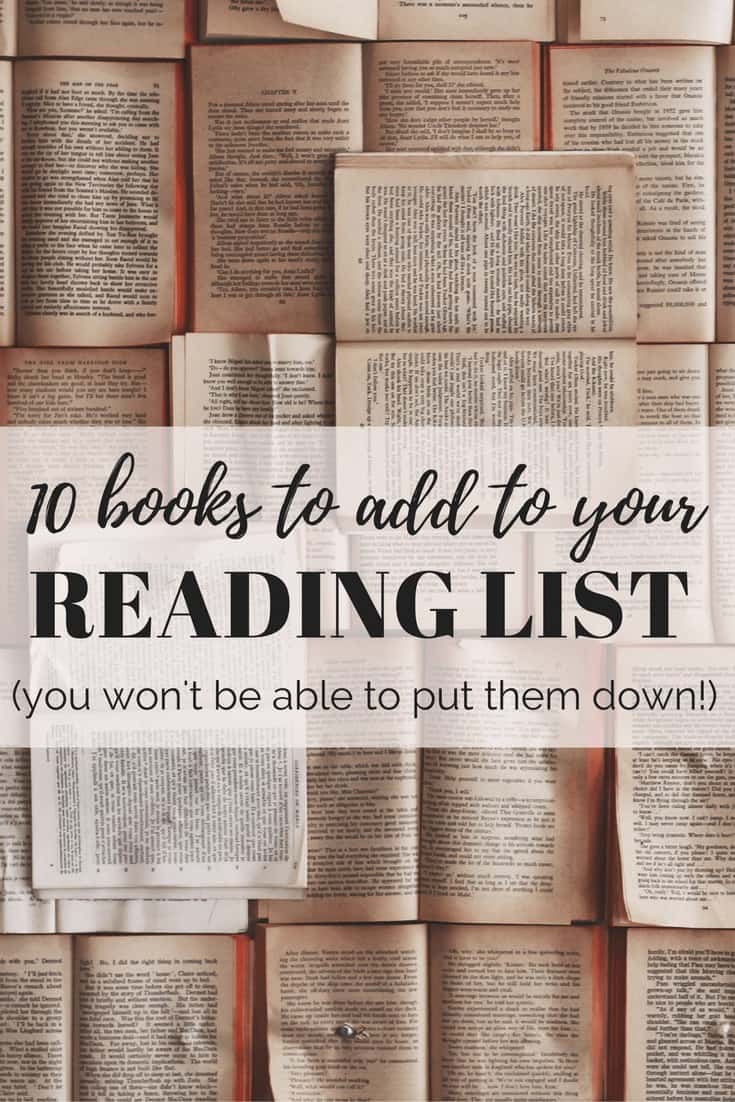 (This post contains affiliate links. Click here to see my full disclosure policy.)
Most nostalgic: Little House on the Prairie Series – Laura Ingalls Wilder Who doesn't love the Little House books?! I absolutely adored these when I was a kid but I hadn't read them since I was tiny so I wanted to re-live them. I'm almost done with the series and I'm enjoying it so much. It's been a totally different experience reading it as an adult and it's been a really humbling reminder that we don't need all of the "stuff" – it's so fun to read how excited they were just to get a couple of pieces of candy for Christmas!
Most impactful: The Life-Changing Magic of Tidying Up – Marie Kondo I can't do this list without including this book – after all, I wrote an entire series of posts about it and wrote a mini eBook about the method! I've always been really big on keeping our house decluttered, but this gave me some really great, actionable steps for getting my house in order and I've been pretty good about keeping up with it!
Guiltiest Pleasure: The Darkest Part of the Forest – Holly Black This is obviously not a post geared towards fully-grown humans but I enjoyed it way more than I should have. I tend to be drawn to these kinds of fantasy young adult books (I know I'm not the only one!) and this one had such a fun storyline that I really enjoyed. I liked it enough that I'm going to check out some other books by this author, too!
And those are the best books I read this year! I'm getting ready to compile my "must-read" list for 2017, so I need some recommendations from you guys…what are the best books you read this year?!