I know, I know. It's October.
I promise I totally cringe when people start talking about Christmas before Halloween is over, too, but one lesson I've learned over the years is that if I want my Christmas cards to be awesome I need to plan early. I always end up disappointed if I wait until the last minute, and then I feel rushed and frustrated and it's just bad for everyone.
So, I'm planning my cards in October this year.
You'll either think it's crazy or genius.
(I think it's genius. If you do too, there's a giveaway at the bottom for you! )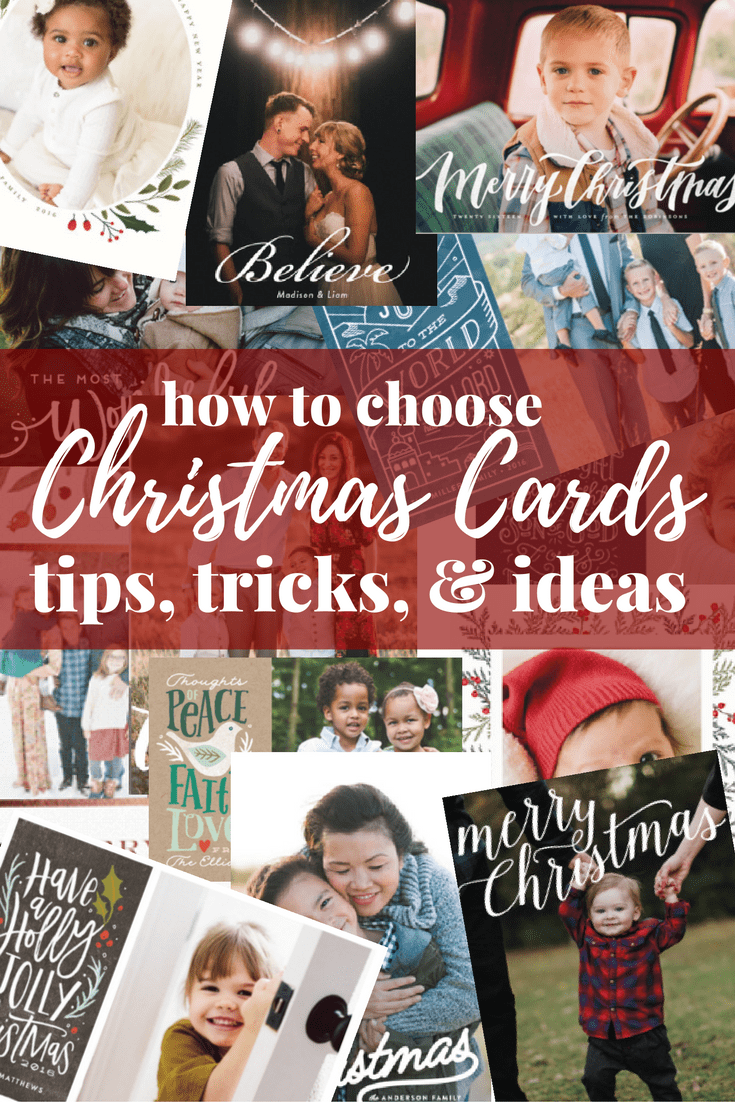 Minted is providing us with our Christmas cards this year, but all opinions are 100% mine, and if you've been reading here long you know I've always been a sucker for Minted's cards!
So, let's chat about the cards. Christmas cards are a big deal to me and always have been – I remember feeling so much excitement when I was a kid every time we got a new card, and the first year I got to order my own cards as an adult was so special.
Now, we haven't actually ordered our cards yet (I'm not THAT on top of it) but we're planning like crazy and Minted is making it way easier on us this year.
Here are my best tips for choosing and ordering your Christmas cards:
Choose your photo before you choose your design. In the past, I've tried to choose a favorite card first and then go back and take the photo. But it never works. The photo never fits quite right with the design of the card, something always looks weird, and then I have to start from scratch. This year, I've narrowed it down to a few favorite options and I'll make a final decision once we take our photo. That way, I can go ahead and wade through all of the choices now and pick the best of the best, but I'm not married to one particular design before we know what our photo looks like.
Open a ton of favorites, then narrow it down. I always feel so overwhelmed looking at all of the gorgeous options. Every year when I'm choosing my card I have a mini panic attack and wonder how I'll ever choose just one. So my process is this: I scroll through the options and open every one that I love in a new tab. Sometimes I have the patience to go through all of the designs, and sometimes I just scroll for 5-10 minutes and then make myself stop. Then, I go through the tabs and start closing ones that I don't love as much as the others – it's always interesting to note that I usually have lots of very similar styles open at this point. Clearly, I have a better idea of what I want than I think I do! Once I've narrowed it down to about 10 tabs, I'll ask Corey to help me eliminate a few more. We usually get it down to 3-4 pretty easily, and then it's a much more manageable decision to make!
Gather photo inspiration from the cards. When I'm doing my first perusal of the card designs, I always like to pay at least a bit of attention to the photos on the cards – it helps me get ideas for what I want our photo to look like! This year, I found myself drawn to the more natural and less posed photos. I really enjoyed the ones with families looking at each other and laughing, babies being thrown in the air, etc. We often go for a more posed photo for our Christmas card, so this was a good thing for me to notice! I'll remember this when we take our photo in a couple of weeks, and I'll make sure we get a few candid shots in along with the more formal ones, so I can try them both out on the card. I also noticed that my eye was drawn to the photos with a simple background with lots of white space – good to remember when we're planning where to take our photo!
Keep it simple. I always love the idea of a big newsletter-style Christmas card with a ton of photos, but that's just not realistic for me. We can usually get one really good photo and that's about it – I don't love sharing snapshots on my Christmas cards, I want them to be quality photos! So, every year I force myself to only look at the cards that just have one photo slot. It narrows down the options for me quite a bit, and it makes it way easier when I'm personalizing it – only one photo to find rather than 4 or 5!
Utilize the tools and deals on Minted! You guys, I didn't know how easy Minted can make this on you before this year. They'll address your envelopes for you for free (FREE, you guys!) and they even have a tool where you can try out a bunch of different designs with your photo to see which you like best – perfect for when you've narrowed it down and are having a hard time making a final decision. If you know what design you want, you can also lock in your order now if you notice a good sale and go back to personalize it later. How convenient is that?!
So, after combing through hundreds of options (seriously, over 900 options – but I whittled it down to about 600 by filtering out anything with more than 1 photo and anything that wasn't a flat-lay card) here are my top choices for our Christmas cards this year: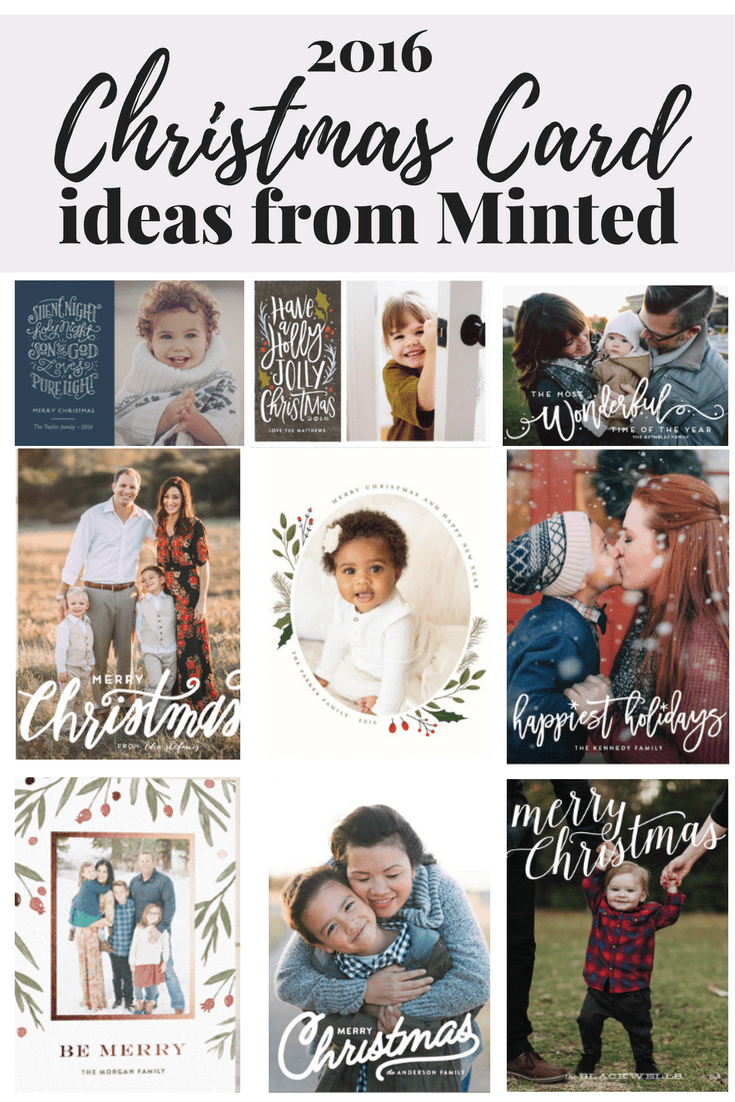 Silent Holy Night // Holly Jolly Cheer // The Most Wonderful // Scripted Christmas // Christmas Sprigs // Fun Holiday Script // Winter Harvest // Vintage Christmas Script // Simply Stated
Which one is your favorite?! Can't wait to come back and share our photo and what we choose! Oh, and because Minted is awesome and loves you guys as much as I do, they're giving $100 to THREE of you so you can purchase some amazing Christmas cards too! Just click here to enter the giveaway – all you need to do is enter your name and email address and you're entered (giveaway open to US only). The contest will be open for one week, then your chance is over so hurry up and enter!