Now that I have a child, I understand how difficult it can be to shop for gifts for holidays like Christmas and birthdays. It's fun to choose new toys and things for your child to have, but at the same time do you really need more stuff floating around your house?
I know I don't.
Last year we gave pretty minimal gifts to Jackson, knowing that much of our family would probably go a bit crazy with gifts (and they did), and this year will be no different. This year we decided to introduce the idea of gifts from Santa, even though he's a bit young to totally understand it, so we had to figure out how to strike a good balance between gifts from us and gifts from the big man. In the end, we decided that Santa will follow the ever-popular "Want, Need, Wear, Read" formula, while we will just get him a few more gifts that we think he'd like. We've officially finished most of our shopping (still trying to track down one last gift!) and I think we ended up with good gifts that will last him a while, versus silly toys that he'll forget about in two weeks.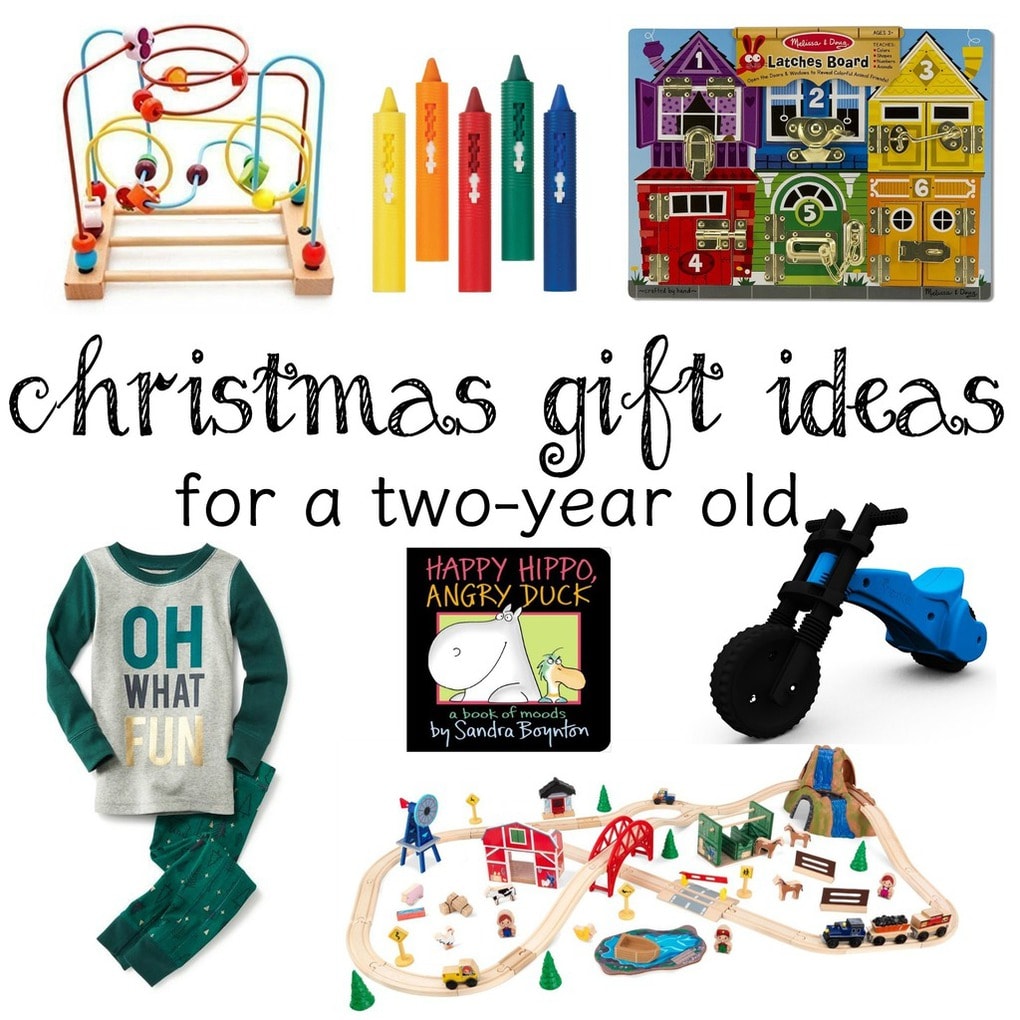 Here's what we're giving him this year:
What are your favorite Christmas gifts for toddlers?