Friends, I did it. It was a big sacrifice, but I spent an entire day scouring the web for the best Christmas house decor available this year. I looked at every website I could think of and saved all of the very best Christmas decor available in 2021.
And now, I'm putting it all into one big list for you.
You're welcome.
If you're looking for something specific, I've broken it all down into categories. I browsed all of my favorite places to shop for Christmas decor every year and I only pulled the best of the best. I'm talking 75 Christmas home decor items for every inch of your home that have been hand picked just for you! I tried to keep a variety of budgets in mind – sometimes I like to just buy something fun and affordable, but I'm also a big believer in splurging on the occasional piece for the holidays.
It might feel like this post is coming at you a little bit early (it was just Halloween!), but trust me when I say the good stuff goes fast and you want to be shopping early! Just because you're thinking about it and planning what to buy, it doesn't mean you have to put it up right now.
But, I mean, I won't judge you if you do. I know I'm already feeling the holiday spirit!
Ready?! Grab some leftover Halloween treats or candy and settle in to start working on that holiday cheer! Let's shop for some holiday decorations and get the most wonderful time of the year kicked off, shall we?
Christmas trees
First up, let's take a look at all of the best Christmas trees I could find this year. There are large trees, small tabletop trees, and everything in-between! The small potted ones would be great for an entryway or with all of your outdoor Christmas decorations!
Some of the trees come in multiple sizes, so if there's one you really love the look of but the size doesn't work, be sure to click through to double-check.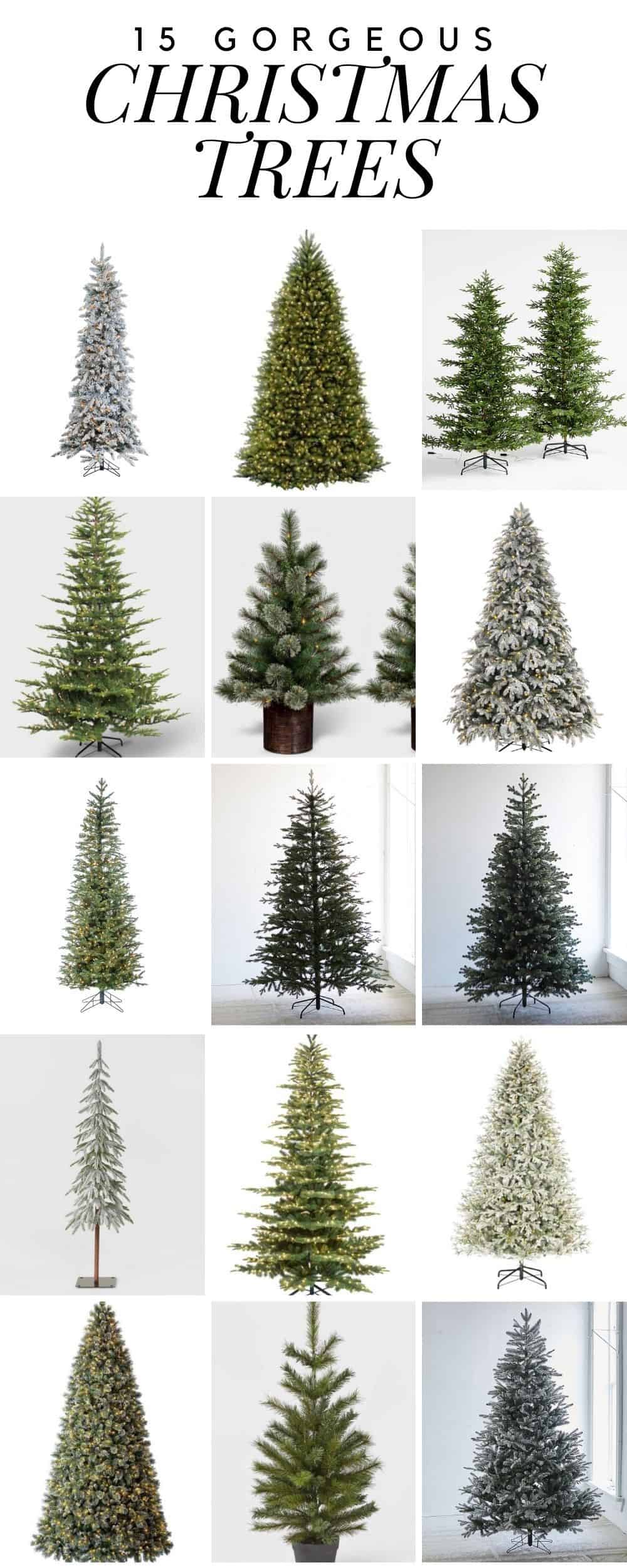 Christmas ornaments
Can't talk about trees without talking about the cutest Christmas tree decorations around. I mostly just pulled individual ornaments for this roundup, because the sets are pretty easy to come by and I imagine by now most of us have the basics.
We love to add a few speciality ornaments to our tree every year – it's fun to create a collected look, and the kids love pulling out the special ornaments year after year!
Here are a few favorite ornaments, along with a couple of tree collars that caught my eye this year. The only thing that's missing is a tree topper – here's the one we love. The sparkle it adds to the top of our tree is magical!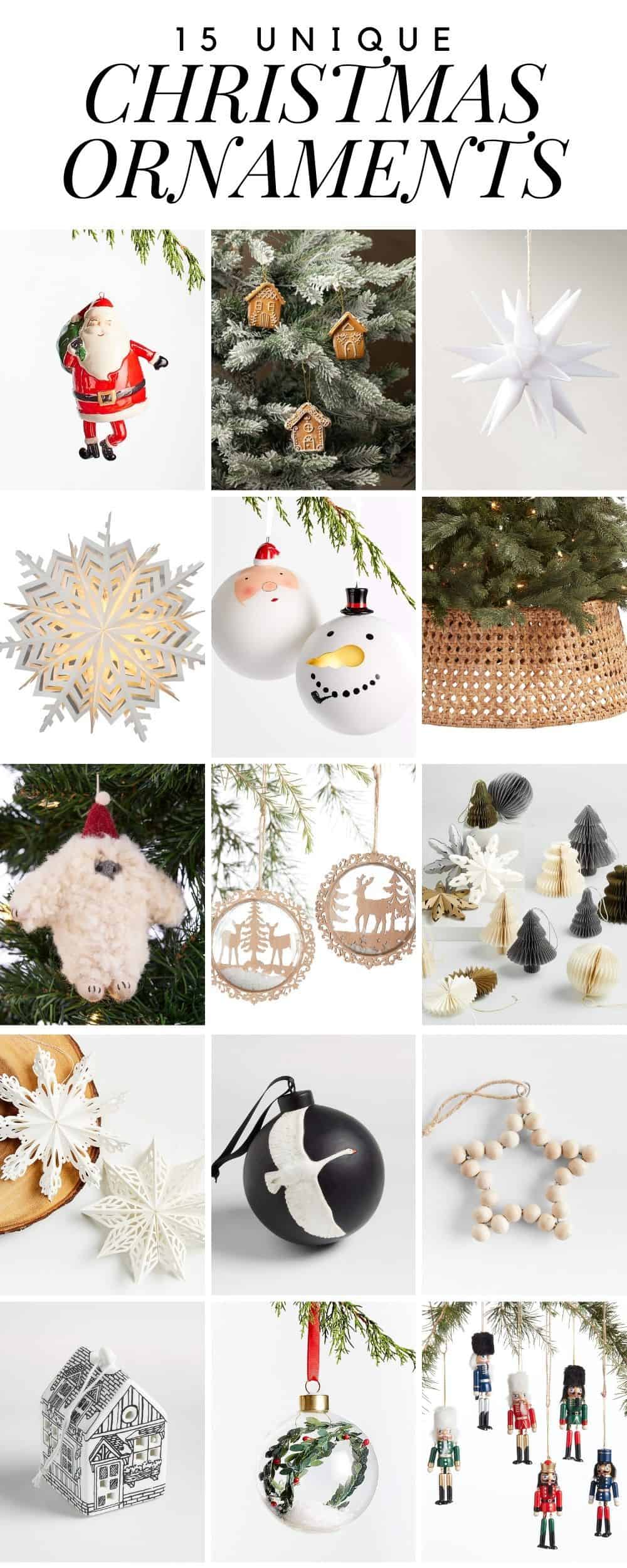 Stockings + Mantel decor
Here we have cute stockings, stocking holders, garlands, and more! I'm particularly excited about this category because this is the first year we have a fireplace in this house. Mantels are my favorite part of the house to decorate, so I'm really looking forward to this part this year!
I like to add some cute accents to the mantel along with. our stockings, so be sure to also check out the other categories below for some inspiration there.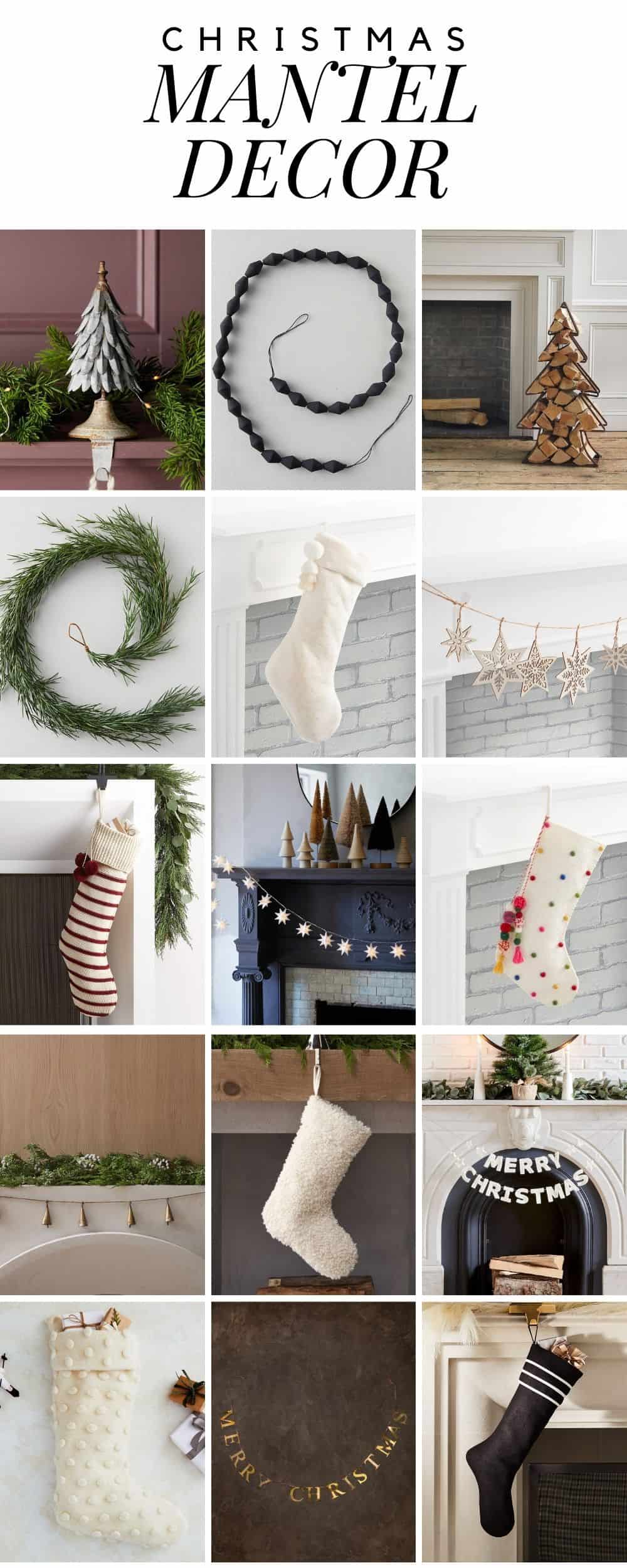 Dining + Kitchen
I'm sucker for all things dining and serveware this time of year. I love (LOVE!) entertaining guests during the holidays, and I can't get enough speciality tableware and serveware to make our dining room table look as festive as possible.
It's a problem. I can acknowledge it. But, I'm okay with it.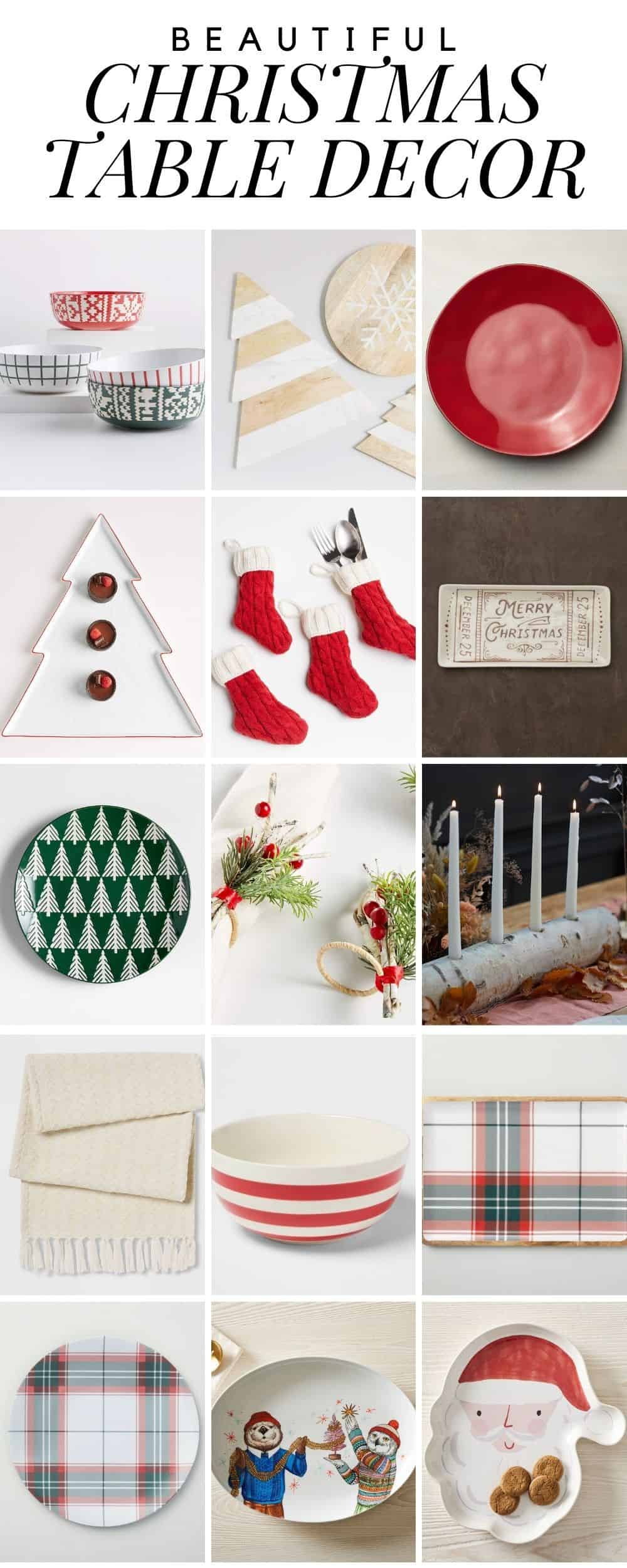 Other Christmas home Decor
Next up, let's talk about the general home decor that I'm eyeing this year! All of this would be great for a tabletop, a mantel, some shelves, or any other surface in your living room (or anywhere else!) that you want to place something cute.
I'm a bit sucker for tree decor, so you'll see a lot of that! I also think this is a great category to splurge on one or two special things – I particularly love the whimsical, colorful village houses on the bottom row!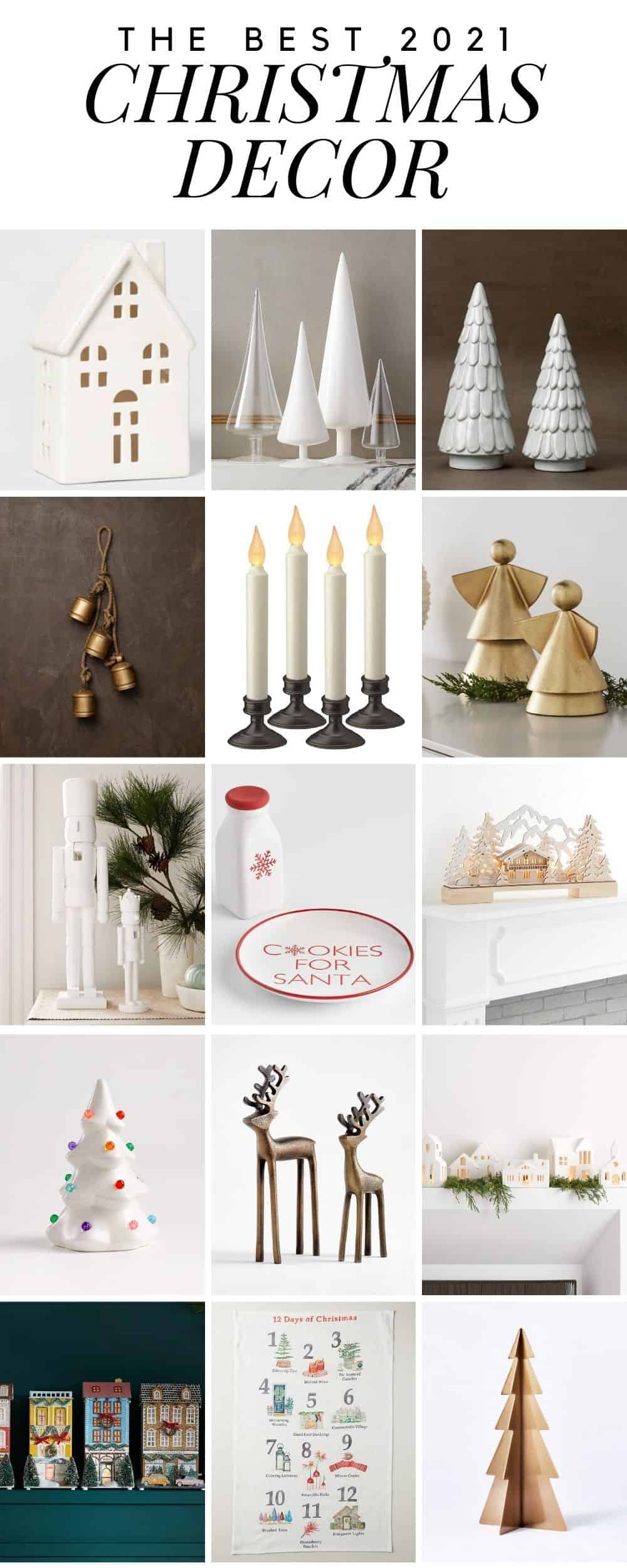 ---
And that, my friends, is all the best Christmas house decor I could find this year!
My list of things to grab for this holiday season includes a new garland (or ribbons) for our tree, some new throw pillows for the sofa, a new wreath for the front door, and possibly new stockings. Oh, and I'd love to add some small wreaths to the windows in the bonus room for some extra Christmas cheer. I think the traditional Christmas pairing of some simple Christmas lights and a few window wreaths is the best!
And, you know, whatever else happens to speak to me while I'm shopping.
Stay tuned! Now that Halloween is over, you know I'm breaking out the Christmas decor as soon as possible so I can share all the decorating ideas. I'll also be sharing lots of gift guides, and we're starting them early this year because shipping is a nightmare. Can't wait? Here's a link to last year's house tour and here are all of 2020's gift guides.
Prefer to DIY your Christmas decor? Click here for all of our posts from Christmas past.