Looking for a quick and easy way to clean and old paintbrush that has paint dried on? Here's a simple tip that will help you revive your old paintbrushes!
You guys know I'm all about quick and simple tips – I love a good hack, and I'm all over any trick that will make my life a little bit easier.
That's why I'm so dang excited to share today's post with you. It's a really simple tip, but it's one I just recently learned and it has been absolutely life-changing when it comes to our painting projects.
Let me set the scene for you – you've been painting all day long and you've just finished up. You're covered in paint from your toes to your eyebrows and all you want to do is hop in the shower, scrub yourself clean, and collapse on the couch. You victoriously toss your paintbrush into the paint tray and head off to clean yourself up, thinking you'll clean the room up once you've rested for a minute. The next thing you know you're binge watching Stranger Things and you completely forget to clean the brush.
The next day, you realize that your (pricey) brush is completely dried out and officially ruined. You throw it away, then have to scramble to buy a new one the next time you need to paint, and you swear up and down you'll never let it happen again. Wash, rinse, and repeat.
Sound familiar? Well, I've finally learned how to never let that happen again.
That's right – I have learned the secret to cleaning and old paintbrush that's completely destroyed. Now, I'll admit it's entirely possible I'm the last person on the planet to know about this, and you all may be rolling your eyes at me for being so late to the game. But I'm pretty pumped about this, so I had to share!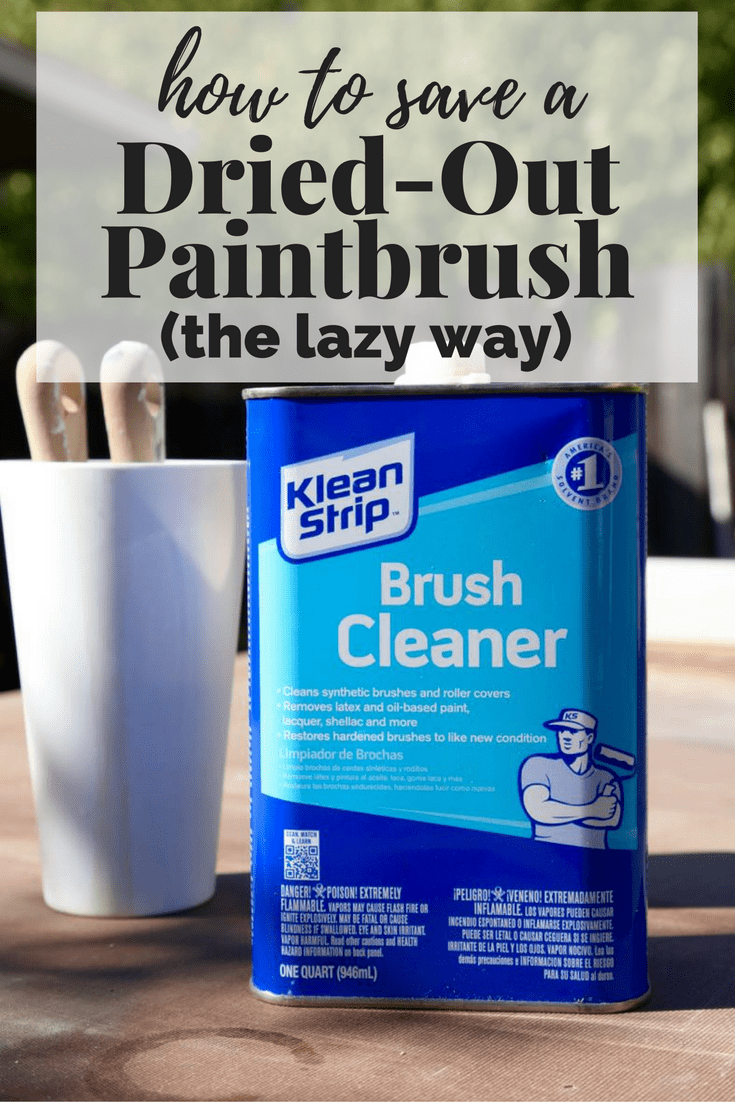 (This post contains affiliate links. Click here to read my full disclosure policy.)
I decided to make a video to show you how it all works a little more visually. Be gentle with me – I've never made one before! You can watch that below, but just in case you're not able to watch it wherever you are, I've also given a quick overview of the steps if you keep on scrolling.

How to Clean an Old Paintbrush
Materials Needed:
Directions:
This is beyond simple, friends – you just take your brush and an old cup, toss the brush inside and fill the cup with the brush cleaner – I try to make sure the bristles are completely covered. Then, you let it sit overnight (or longer).
Once it's finished soaking, come back and rinse out the brush while using the brush comb to work through all of the paint. This takes some elbow grease, a bit of patience, and a lot of rinsing.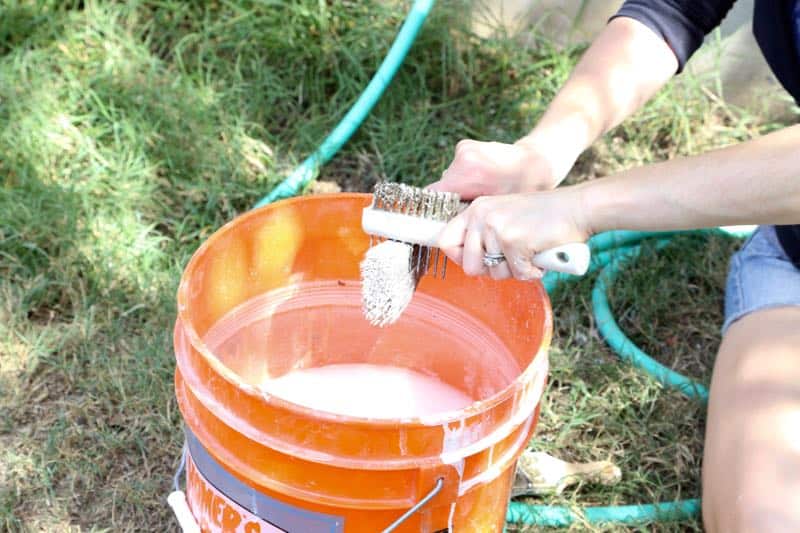 When you've got most of the paint broken up and taken out of the brush, I like to do one final rinse with mineral spirits to get any remaining gunk off – I just dunk the brush in, pull it out, and go through it with the comb a few more times before giving it a final, thorough, rinse. Then, squeeze out any excess water and use a towel to dry the brush off and flake off any tiny bits of paint that remain.
And then? The brushes are as good as new.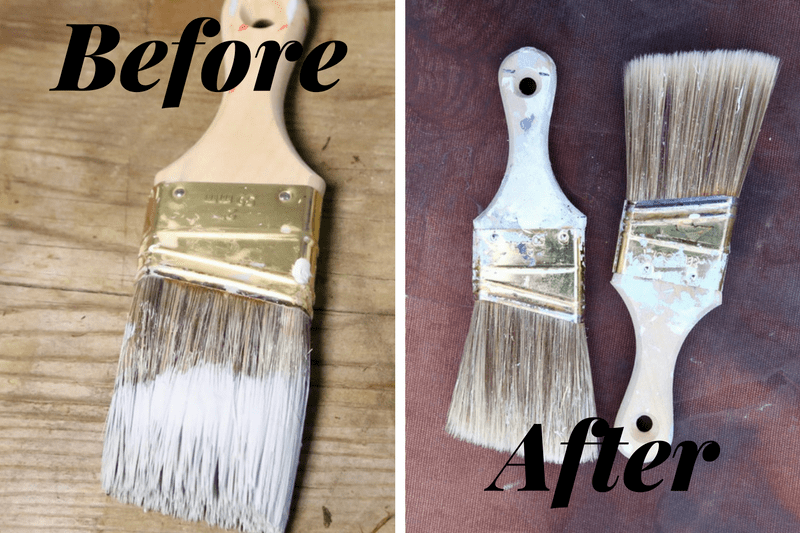 I finally don't have to buy a new brush almost every time I paint (I'm the WORST at remembering to clean up) and this makes the whole clean up process so much simpler when I'm done painting.
Don't you love learning new tricks that basically change your life?!
Okay, now I'm curious – what other tiny little DIY hacks am I missing out on? Let me know your favorite trick in the comments!