Can we talk about Christmas? Is it too soon?
I know – it's not even Thanksgiving yet. But, I like to get my Christmas gift planning done as early as possible, and that means it needs to start happening now. I've never been huge on DIY Christmas gifts in the past, but Corey and I are on a tighter-than-normal budget this year so I'm trying to get creative and see if I can make as many gifts as possible.
I figured the best way to kick my butt into gear and force myself to get creative and come up with some gift ideas would be to participate in the Handmade Holidays blog hop – which means that today you not only get to see my project, but I've got a whole list of awesome ideas for you if you keep reading! This hop is going to be stuffed with inspiration, and (spoiler alert!) tomorrow we'll do it all again to chat about Christmas decor. I'm so excited!
So, let's talk about this project. This was not my original plan for this post. Corey and I were going to make a wood + marble cutting board, but between the One Room Challenge (it's reveal week!), getting sick for half of last week, and a major life change (Corey is currently in the process of changing careers!) it just fell through the cracks. So, I found myself scrambling to come up with a new idea at the 11th hour that would be simple enough that I could execute it quickly but still be inspirational and something that anyone can do.
And I landed on not one, but two ideas (after all, I had promised myself to use marble and wood).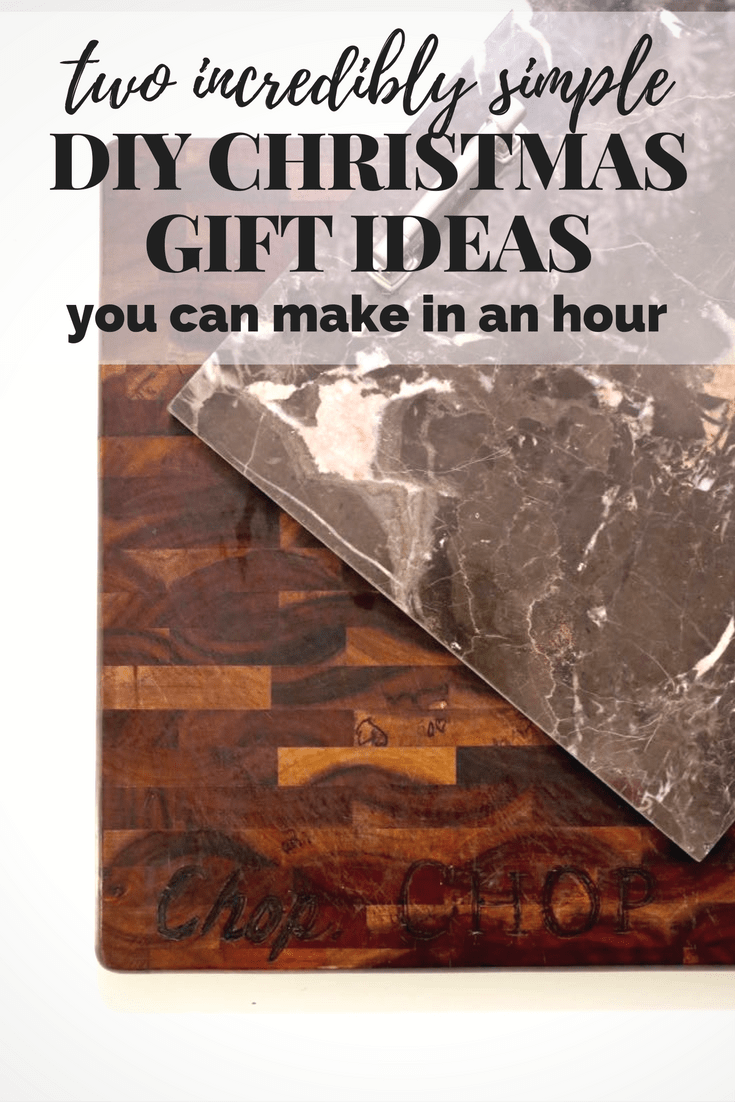 First up? This couldn't-be-simpler DIY marble tray.
When I say "couldn't be simpler," I truly mean it. Do you want the DIY instructions for this guy? Buy a marble tile and two cabinet pulls that make you smile. Glue cabinet pulls onto tile. Done.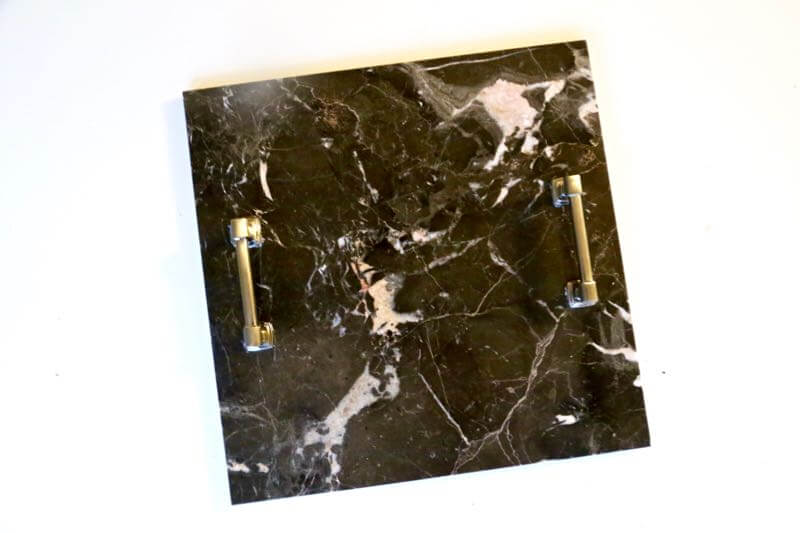 Bam. A pretty serving tray for your holiday appetizers, just like that. Wouldn't it make a lovely hostess gift with some fancy cheese and crackers?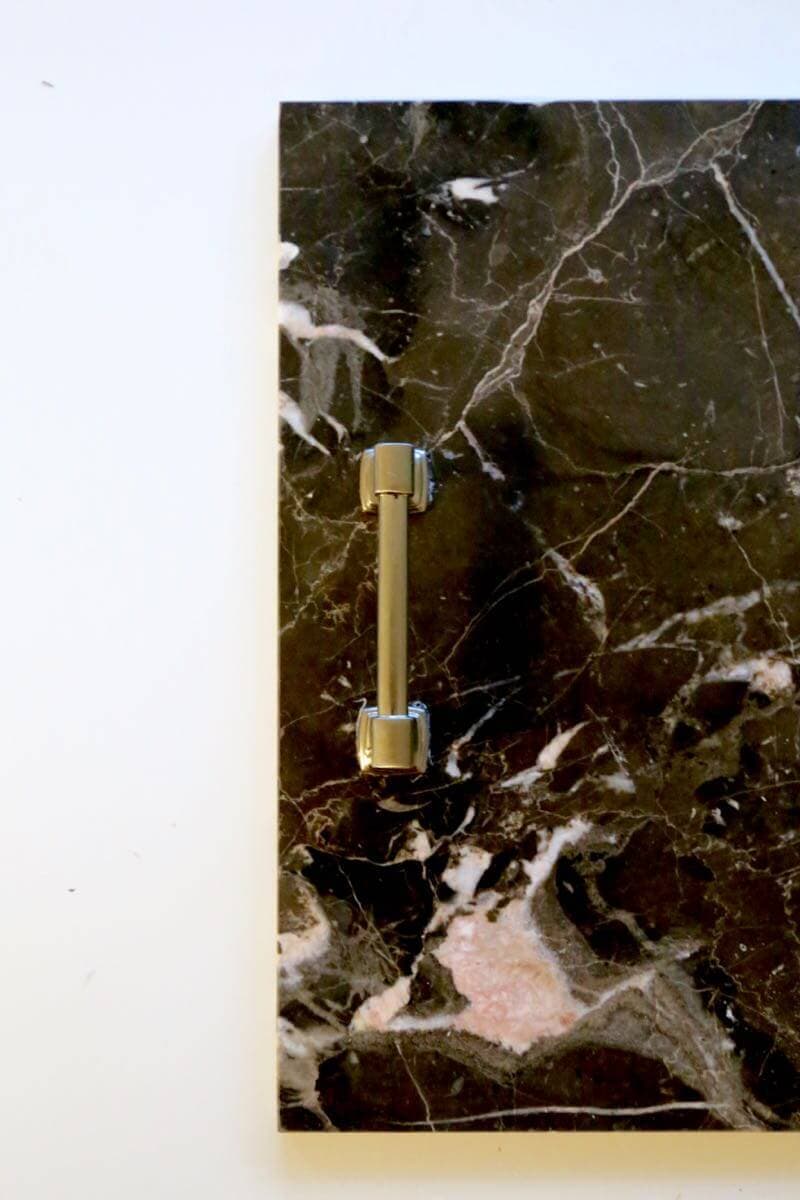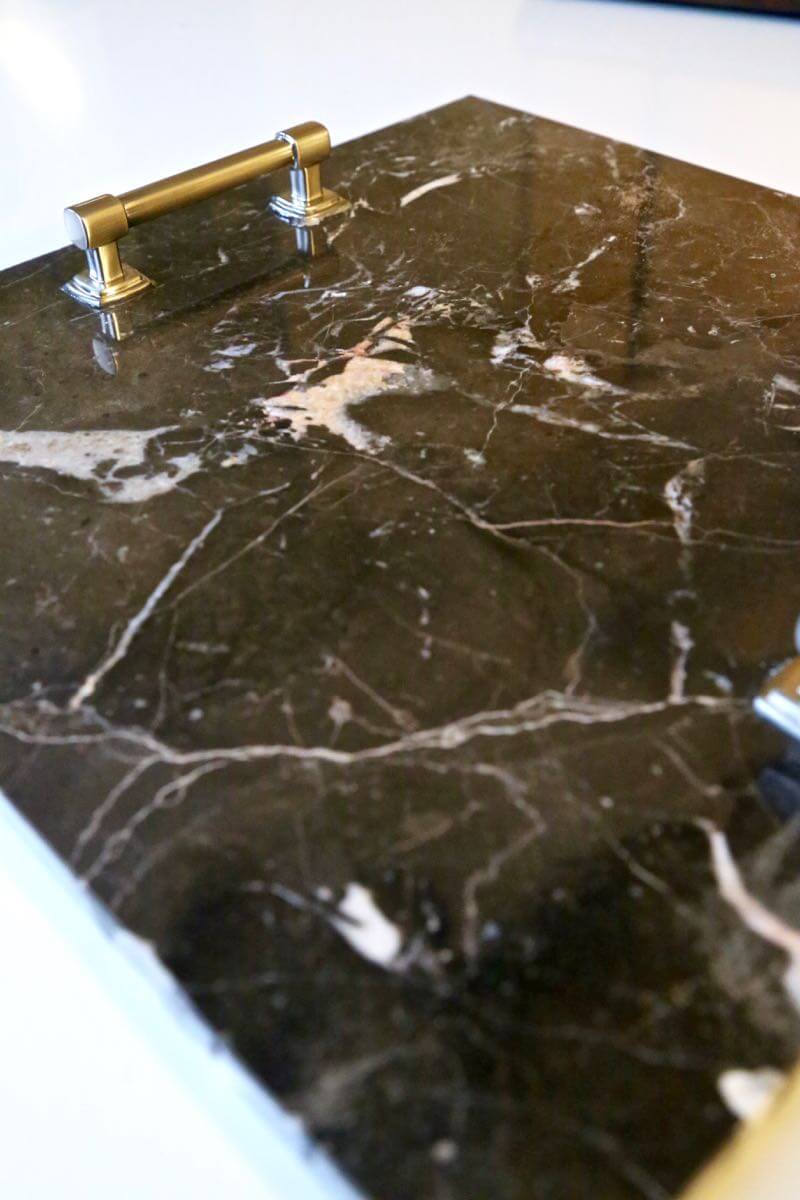 (This post contains affiliate links. Click here to see my full disclosure.)
My second gift idea is almost as simple. Walnut Hollow is one of the sponsors of this blog hop, and I've  been dying to try wood burning for a while now so I reached out to them to see if they'd be interested in sponsoring my project for the hop. They agreed and sent me their Versa-Tool – and you guys! I'm addicted!
I grabbed a cutting board that Corey and I already had lying around (if you're giving this as a gift, you'll obviously want to buy a new one – I wanted to keep this, though!) and made a quick design in Word, using the word "chop" over and over in different fonts.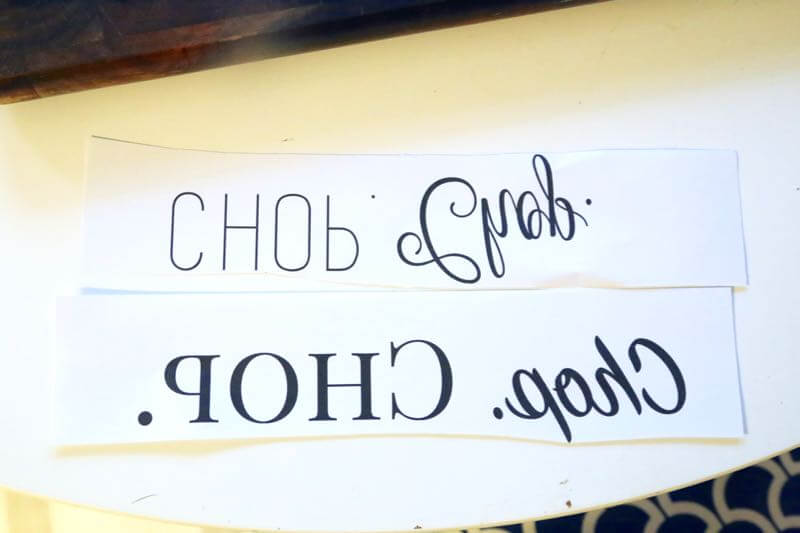 To transfer it onto the wood, I used this lead transfer paper – it's SO simple and I'm so excited about it. You just print your design (be sure to reverse the text or image so that it prints backwards – you can see more about how to do that on this post), place it where you want it on the board, and slip some transfer paper between it and the cutting board. Then, you grab a pen or pencil and trace the words or image on the back of the paper. Lift it up, and it's transferred! Magic!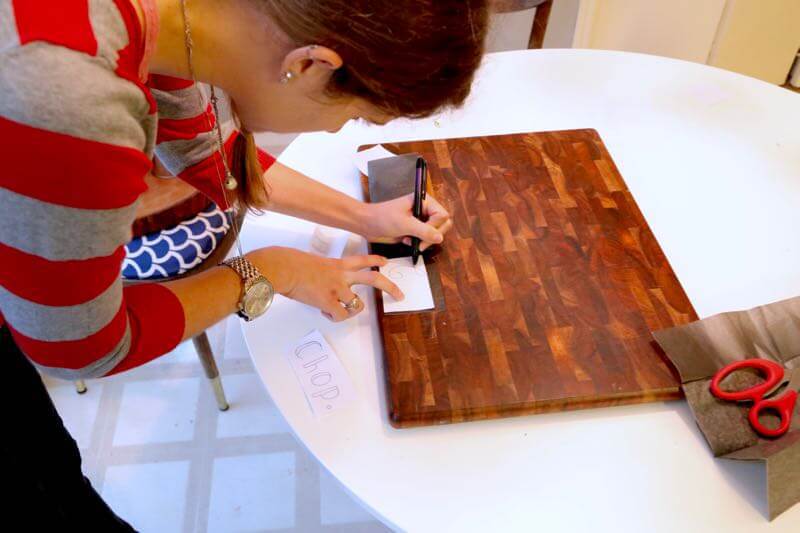 Next up, I grabbed my tool and got to work. This definitely takes a bit of practice to figure out, but once you get it down it's so easy! I just moved very slowly and steadily over my traced designs, and it worked like a charm – I think this is definitely something I'll get better at over time, though. It takes a bit of skill!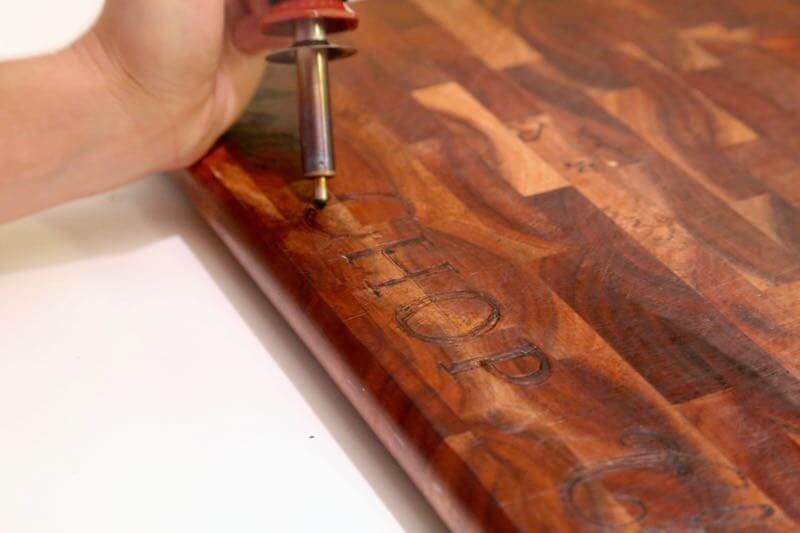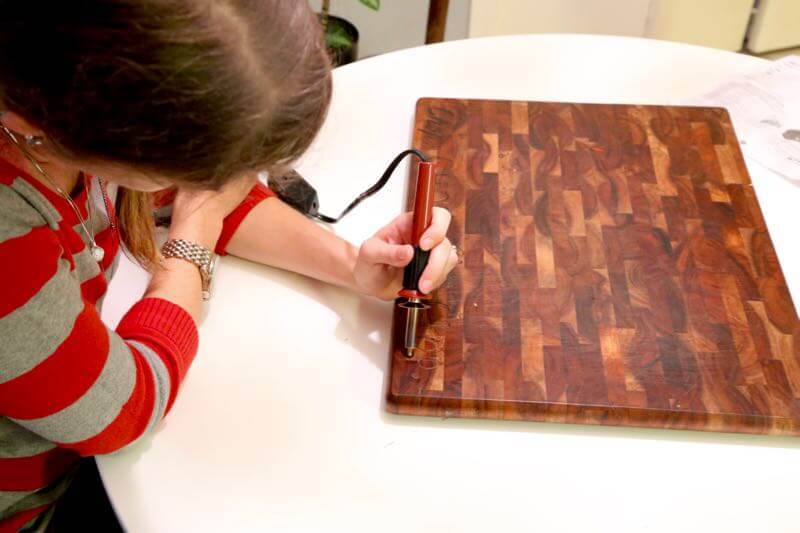 After the image is burned, you're done! That's it!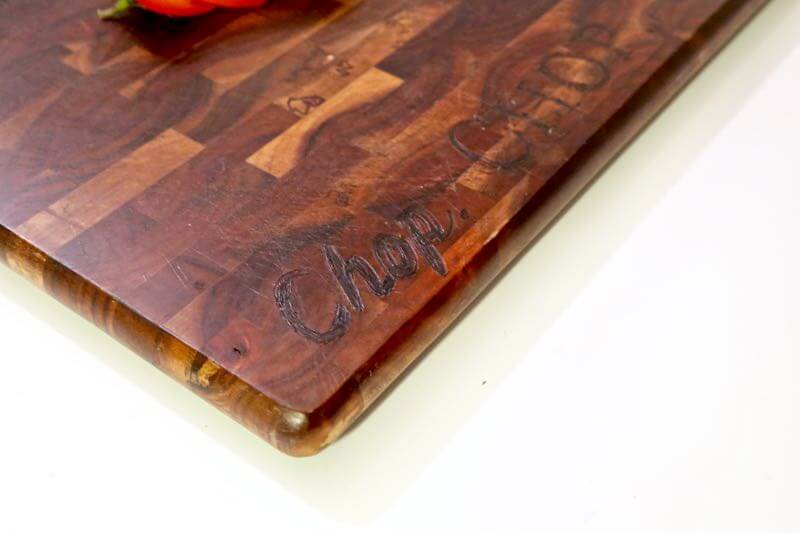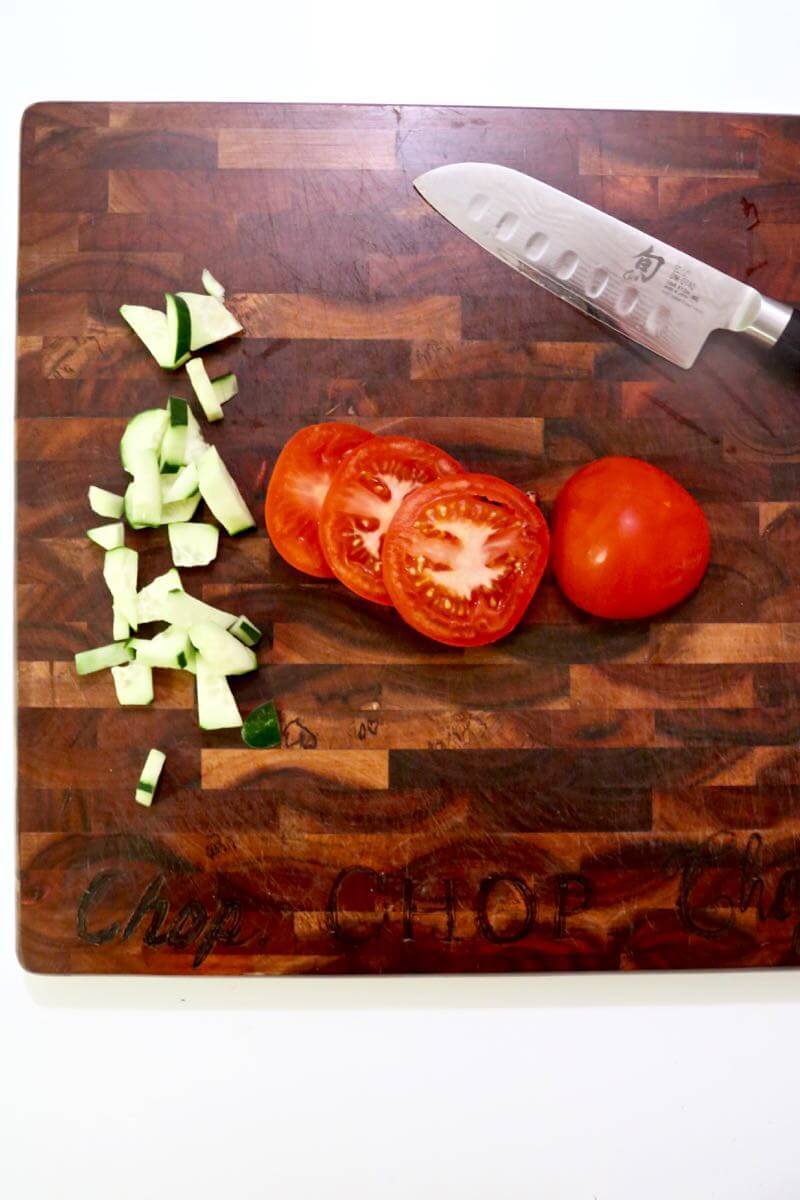 I told you this project is simple. I still want to give my marble + wood cutting board a shot at some point, but this is infinitely easier to create! Either one of these gifts would be the perfect thing to throw together for the friend that unexpectedly got you a gift, for that party you're attending that you forgot to grab a hostess gift for, or for basically anyone else on your list.
I know I'd love to get one.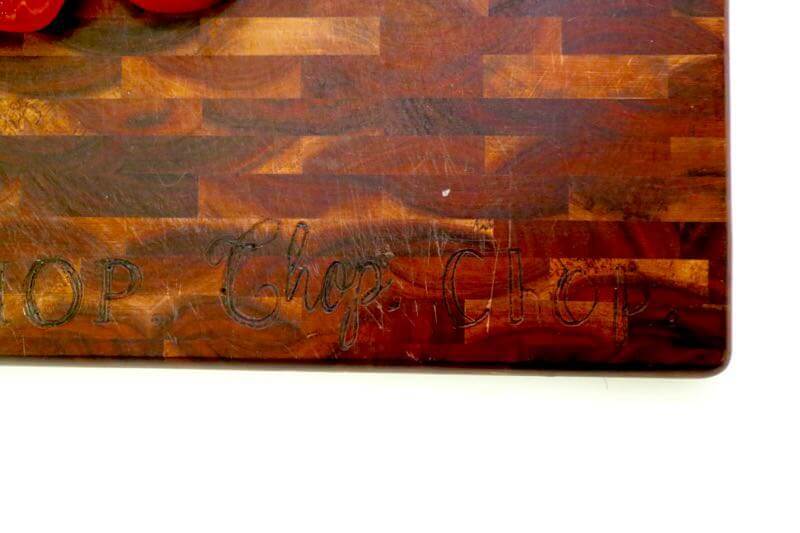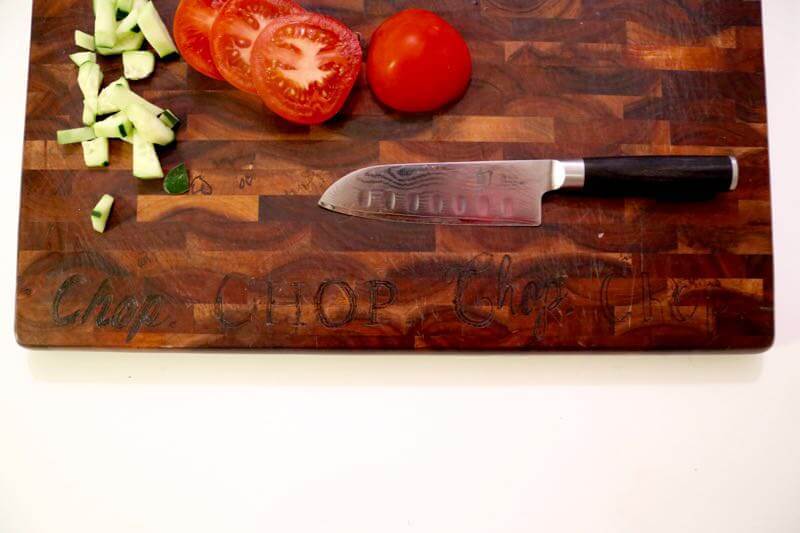 Have you ever tried wood burning before? I might be addicted – I'm racking my brain for other things I can put designs on now! It's so much fun!
Okay, now it's time to check out all of the other awesome posts in this little hop. Just click on any links that intrigue you and check out the post – pretty sure I'm spending my whole day sorting through these!
There are some awesome brands that are sponsoring this hop – thanks to all of them for being so fantastic! And, of course, an extra special thanks to Walnut Hollow for sponsoring this post!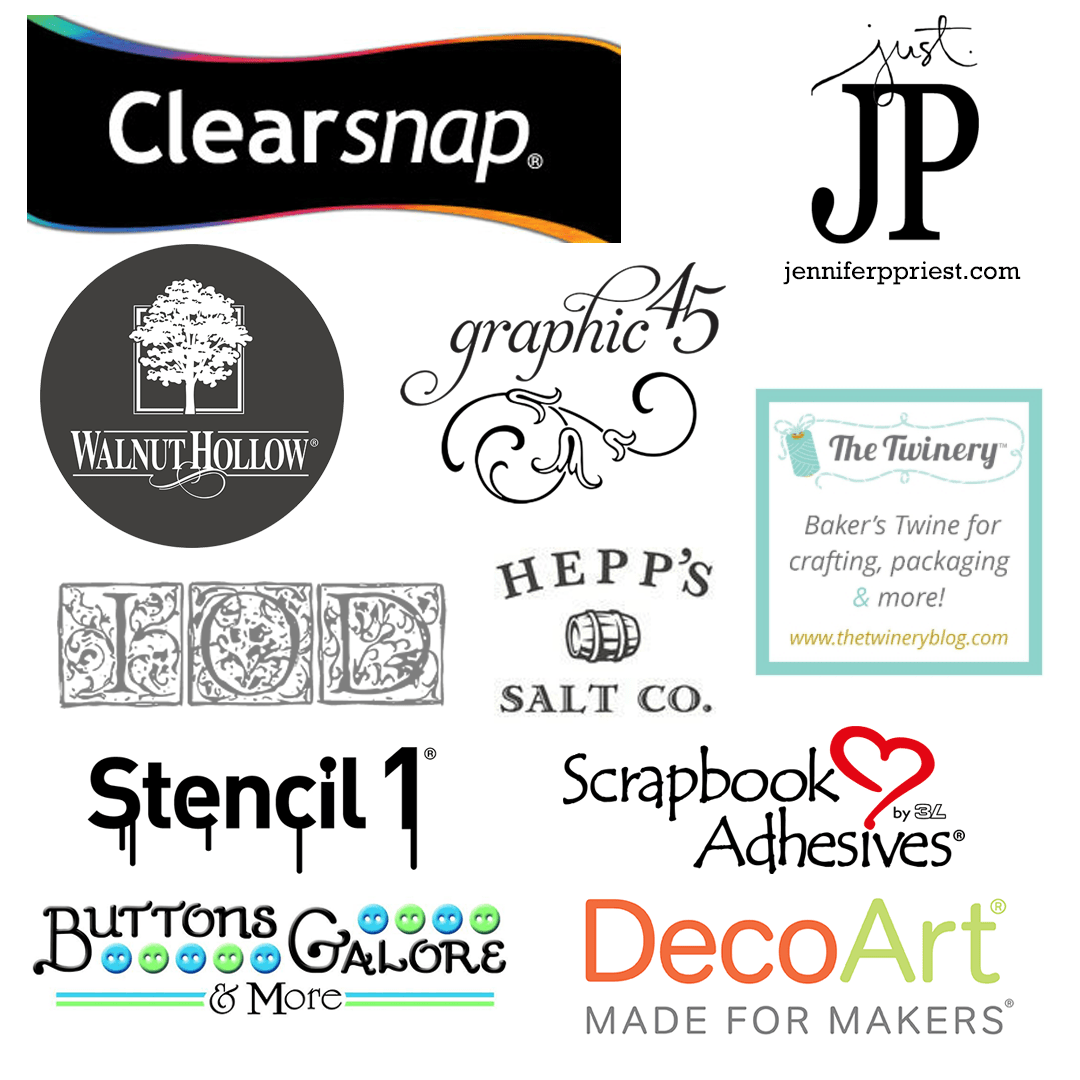 Clearsnap // Hydrangea Hippo // Hepp's Salt Co. // The Twinery // Scrapbook Adhesives by 3L // Stencil1 // Buttons Galore & More // DecoArt, Inc. // Walnut Hollow // Graphic 45 // Iron Orchid Designs
And, thanks to these lovely sponsors there is a GIVEAWAY (woohoo)! Just enter below – it'll run through every day of the hop so you have plenty of chances to enter.
How early do you start planning your Christmas gifts? Any awesome suggestions for me?!