If you've been paying attention to the national news, the you probably are aware of the massive wildfires raging through Central Texas right now.
There have been several small fires over the past month or so, because we haven't seen any rain since at least May, and the area is extremely dry. However, last Sunday, a fire started in Bastrop that has yet to be put out. So far, the fire has destroyed over 1,500 homes and 34,000 acres. It has killed two people and leaves 17 people unaccounted for. It is currently only 50% contained.
And it's only one of the nearly 200 wildfires in Texas right now.
**********
I couldn't have been more than four or five years old, but I still have vivid memories of the night it happened. My parents were at church when that night, and for some reason I was over at a friend's house right next to the church with my sister, Jennifer watching us. My friend and I were playing upstairs and suddenly heard crying coming from the living room. We came downstairs to find out what was going on, and found my sister and mother in the living room, sobbing.
We rushed home to find our yard filled with fire trucks and police officers. Our house had been struck by lightning during a storm, and was burning to the ground.
Our neighbors had called 911 when they saw the smoke rising from our house (a blessing that they even noticed it, since my family lives in a heavily wooded area and our neighbors house isn't even visible from our front yard) and someone had managed to get our two dogs out of the house before it was too late, though my sister's cat did not make it out in time.
I was too young to really realize what was going on, but I remember watching the house burn from the edge of my trampoline. A firefighter gave me a black teddy bear, and it officially became the only toy I owned. I also remember driving out to my grandparents' house, late that night once the fire was put out and the house was completely gone. When we were halfway there, I suddenly realized that my precious blanket, the one I slept with every night and toted around with me almost everywhere I went, had been in the house. My mom began to quietly cry when I sadly lamented over the fact that I couldn't sleep without it.
In the months after that night, I remember visiting our land and  going through the ashes of our old home. They've since been moved to another place on my parent's property, but they are still there. When I was a little older, I used to go out to the place on their land where the ashes are and look though them, sometimes finding a fork that had remained intact, or the charred remains of a toy, or a piece of clothing.
My family built a new home on that land, and over the years we gathered new possessions, and soon my collection of toys grew much past my one little black teddy bear. But, I'll never forget that night and the effects of it will remain with me for the rest of my life. For several years after the fire, I was inconsolable any time there was a thunderstorm. I was terrified of thunder, lightening, and even rain made me uncomfortable. To this day, I won't go anywhere near a flame, and refuse to light candles in my home. Birthday cakes make me nervous, and while most kids I know grew up loving to set off sparklers on the Fourth of July, I quickly back away if there is one in my vicinity.
**********
The fires going on throughout my state right now are absolutely devastating. I feel so sad for the thousands of families who have lost their homes, and I can't stop thinking about the children who now have no toys to play with, and no blanket to sleep with.
The situation in our area right now is very grave, and there are new fires popping up every day. Last Monday, in fact, there was a fire less than two miles from our house that destroyed 11 homes, damaged 8 others, and caused hundreds of families to have to evacuate. The night of the fire, I spent the majority of my evening glued to my computer, constantly refreshing my browser for updates on the fire. Corey and I were afraid we might have to evacuate our home, and so about an hour after the fire began, we packed a bag.
I can't even being to describe how surreal it is to go through your home and choose the things that are most important to you.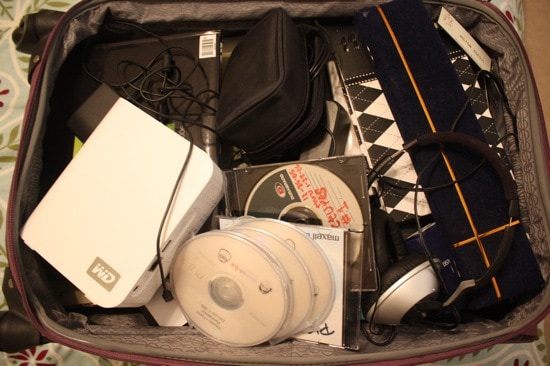 We have left the bag packed, and plan to keep it packed and ready to go until our area gets some rain and is not quite so dangerous.
We were so blessed to be able to have time to do this before anything happened to our home, and I am so sad for the thousands of families who didn't have that opportunity. So, I'm going to share with you the things that we chose out of our home as irreplaceable, in the hopes that it might encourage you to prepare a list (or even pack a bag) of the things that are the most important to you as well.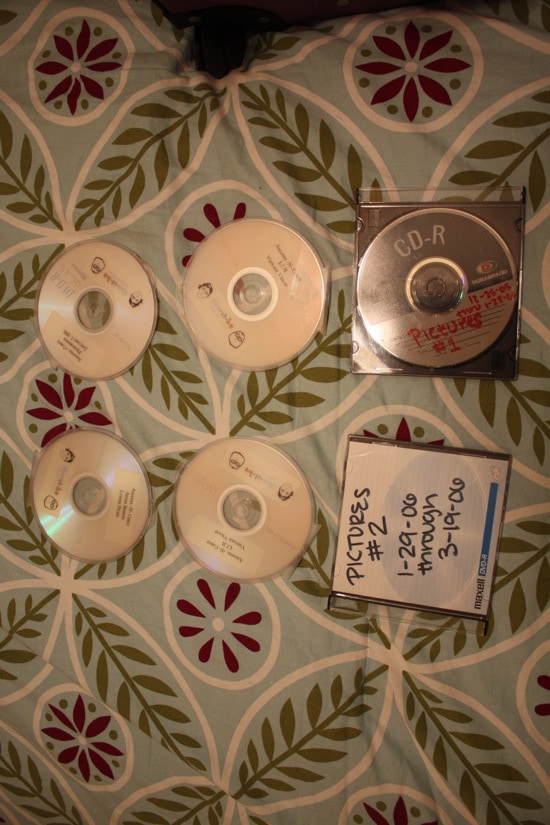 Hands down, the thing that I (and the rest of my family, I'm sure) am the most sad about losing in our house fire is photos. I have less than 25 photos of me from before I was about 5 years old, and those photos were all given to us by family members. I am determined not to let that happen to Corey and I – we gathered up all of the photos we have on c.d.s (including our wedding photos), and put them in the bag first.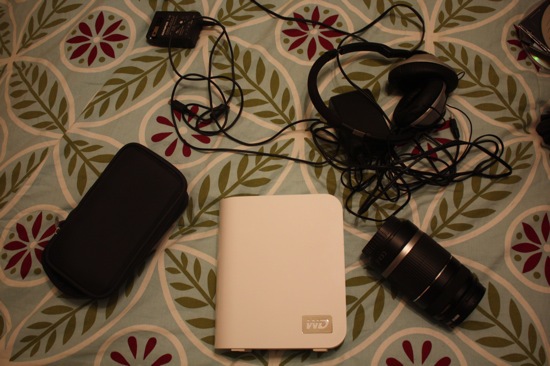 The white box you see is our external hard drive, which has more photos and various  other files on it, and there is also our video camera, an extra lens for our digital camera (which was also in the bag), and various cords.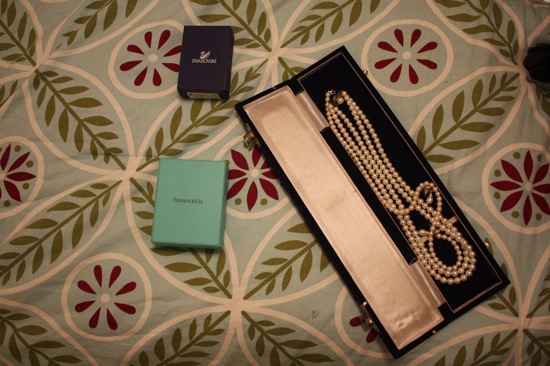 One of the first things I grabbed was a few pieces of jewelry that are vitally important to me. The pearls were a gift that Corey picked up in India, the Tiffany box contains a necklace Corey gave me on the day of our wedding, and there are a few other important necklaces in the Swarovski box.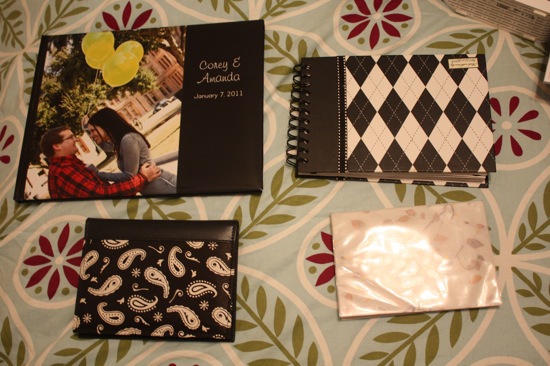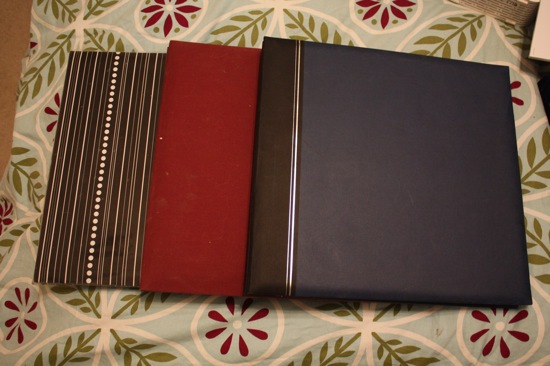 Every year for Corey's birthday, I make him a scrapbook. We have five scrapbooks from over the years (plus one more from this year that is created but hasn't been ordered yet), and I am not about to lose them in a fire. There are also a couple of other albums of photos that we do not have on computers.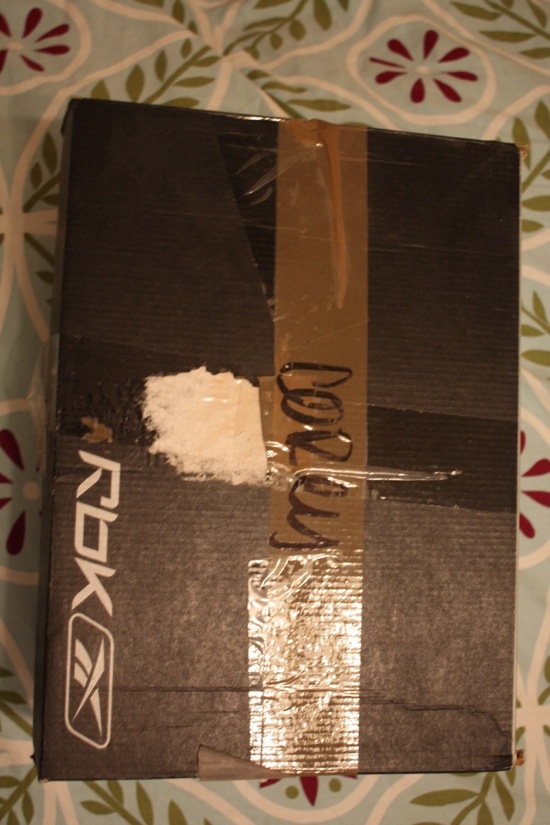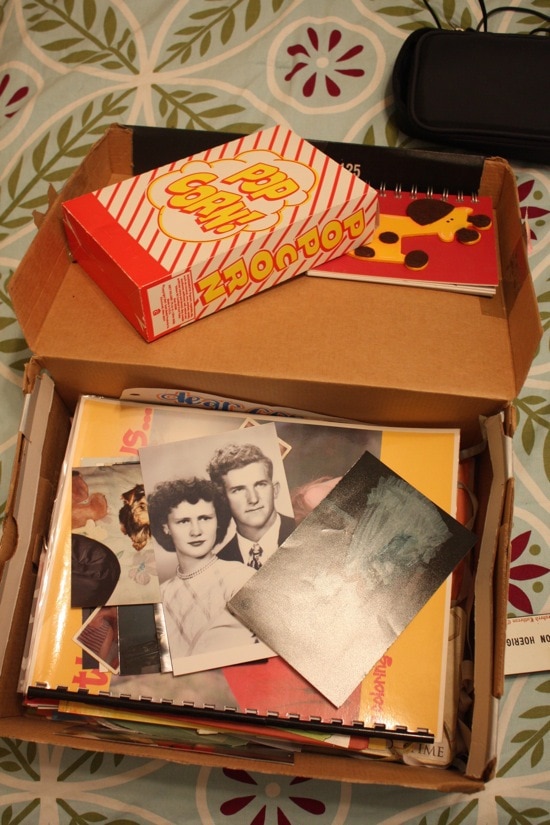 We call this the Corey Box. It's a box that contains mementos of our relationship, and it used to live under my bed at my parents' house when I was in high school. There are notes that we used to pass back and forth during class, cards from birthdays, and ticket subs from various concerts and movies. There are also a couple of old photos of myself as a child, and several old photos of my parents and grandparents.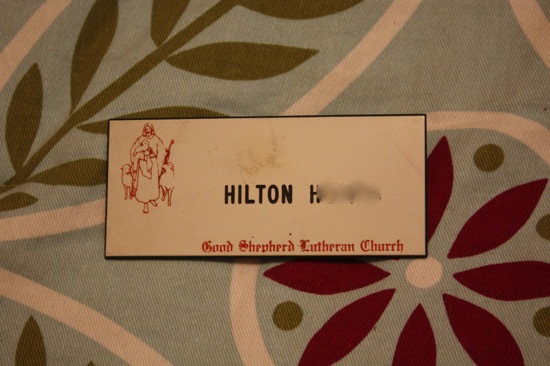 This little nametag was my grandfather's nametag from the church he went to. The car that I drive is my grandparents' old car that my parents bought when mine was totalled in high school, and Corey found this under one of the seats one day. My grandfather passed away two years ago, and I've held onto this nametag ever since we found it in my car.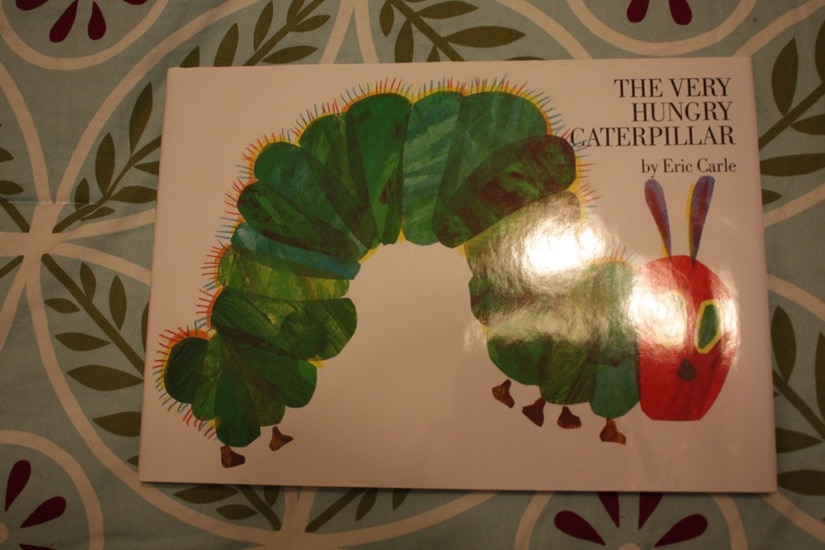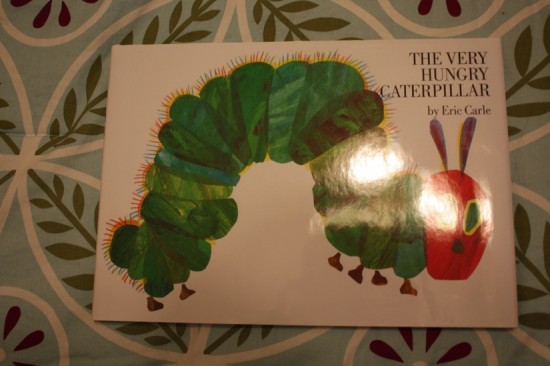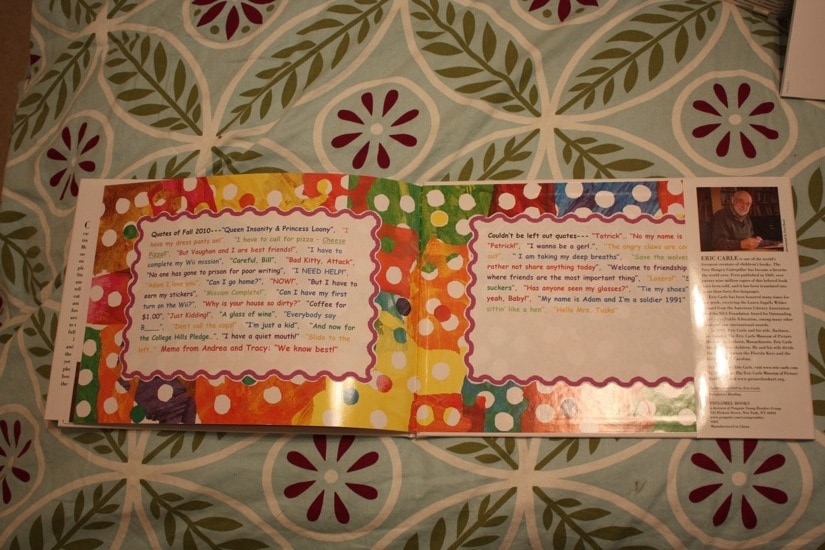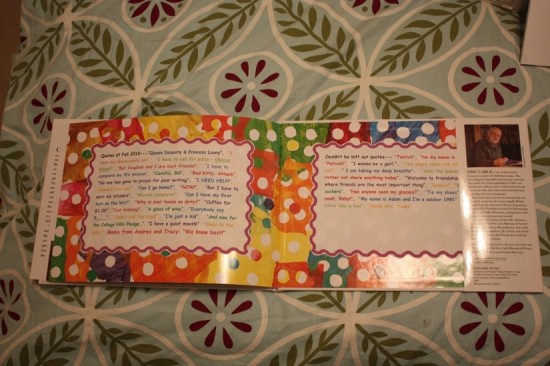 My mentor teacher from student teaching gave me this book on my last day there, and it means a lot to me. Student teaching was one of the best experiences of my life, and this book makes me incredibly happy. My mentor teacher gathered a list of all of the funny quotes and things that happened over the semester and printed them out to put in the book for me. Looking through it brings back some wonderful memories, and I would be devastated if I lost it.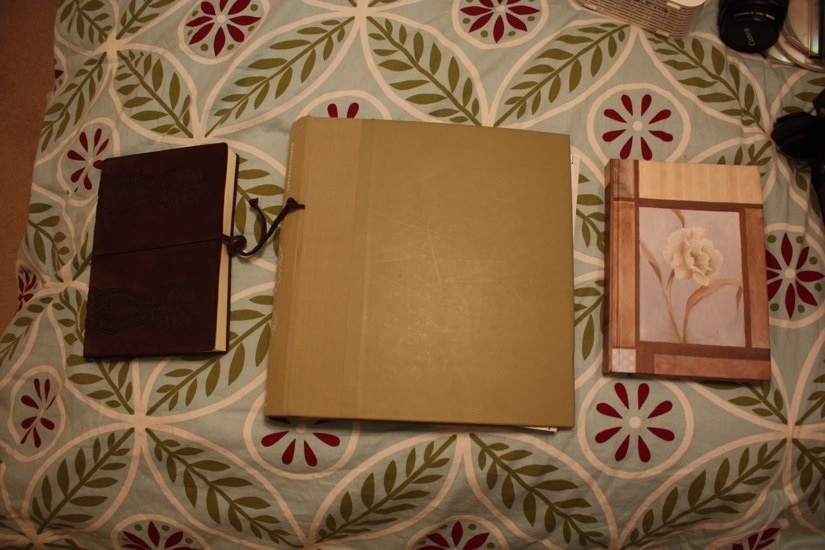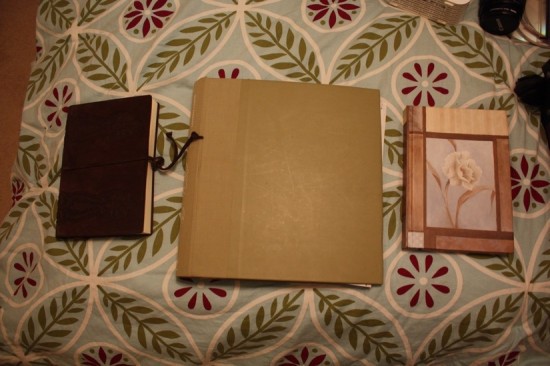 The large green binder is my Martha Stewart Weddings binder that I used throughout the duration of our wedding planning, and the two journals are old diaries of mine – one that I used throughout college and one that I made for Corey in my senior year of high school to give him when I moved away from home.
We also had one other bag, that has since been unpacked, that had some clothing and our phone and laptop chargers, as well as a few trinkets from around the house that we couldn't bear to part with. We also had set aside our file folder that contains our passports, birth certificates ,and other important papers.
**********
A few days after this all happened, when I was unpacking the clothing bag, I realized there were two very important things we had forgotten – my black teddy bear from my first fire, who is still sitting up in the top of our master bedroom closet, and a blanket that my grandmother hand-crocheted for me several years ago. I've added my teddy bear into the bag and moved the blanket to a place where it can be easily retrieved in case we have to evacuate our home.
We are so lucky that we didn't actually have to use this bag that we packed, but I'm so glad that we have it done. We'll be leaving it packed until we feel better about the situation in our area, and even after that I plan to find a way to keep these items close together and easily retrievable.
I know that fires and other natural disasters are the sorts of things that don't happen very often, and feel like they could happen to anyone but you. But I'm begging you to please set aside some time this week to think about the things in your home that are important to you. What would you grab if you had five minutes? Ten? An hour? Make a list and put it somewhere so you can grab it in case of an emergency and not forget anything. Talk to whoever you live with and have a plan of what you will do if you need to leave the house quickly. Don't wait until it is too late.
If you live in the Austin area and would like to help out, local Randalls are accepting donations to go towards the Red Cross fire relief. You can also visit the Texas Wildfire Relief Fund website to make a donation online. For a list of several other ways to help, please click here.