Need to catch up on my capsule wardrobe journey? Find part one here and part two here.
It's official! I'm starting my new capsule wardrobe today and I couldn't be more excited! To be honest though, I've been doing a bit of a trial run with the capsule for about three weeks now. I'm glad I did, because there were at least 1 or 2 things that I decided I didn't want to include after all and changed out at the last second. It's been great to "practice" having a smaller closet before committing to it completely. But now? I'm all in – no more changing out pieces, no more pulling from the clothes I have set aside…and I've got two big bags of clothes ready to be donated to Goodwill! Ack!
Such a big change! At this point, Corey has way more clothes than I do in the closet, so we swapped sides and I let him have the side with more hanging room. It's awesome to have things so pared down, and I feel really good so far about what's in my fall capsule.
The original plan for today was to take photos of everything in my capsule, but I quickly realized that 1) I am not a fashion photographer and the photos were awful and 2) ain't nobody got time for that. So instead, I'll chat a bit about what I chose and share a few photos of some of the outfits I've worn from my capsule so far.
So what's in my capsule?
9 bottoms

1 pair of shorts
1 skirt
1 pair of leggings
2 pairs of jeans
4 other pants (that I mostly wear to work)

19 tops

4 sleeveless/tank tops
4 plain tees
5 dressier/patterned shirts
2 graphic tees
3 long-sleeved shirts
1 chambray button down

5 dresses
7 cardigans/blazers
6 shoes

2 sandals
2 boots
2 flats
There's a total of 46 pieces, and while that's a pretty large number for a capsule, I'm very comfortable with it. It will be interesting to see how it works out in terms of matching the weather – Texas can be so unpredictable in the fall, so my low number of long sleeves with either be perfect, or I'll be freezing come November!
I really do think this pared down wardrobe will encourage me to get more creative about how I pair things, and really stretch myself when it comes to creating new combinations. It's been fun so far, and it's been so much easier to get dressed every day! Here's a quick peek at a few of the things in my capsule – I'm not taking daily photos, but I'm trying to take them every once in a while to encourage me to stay creative!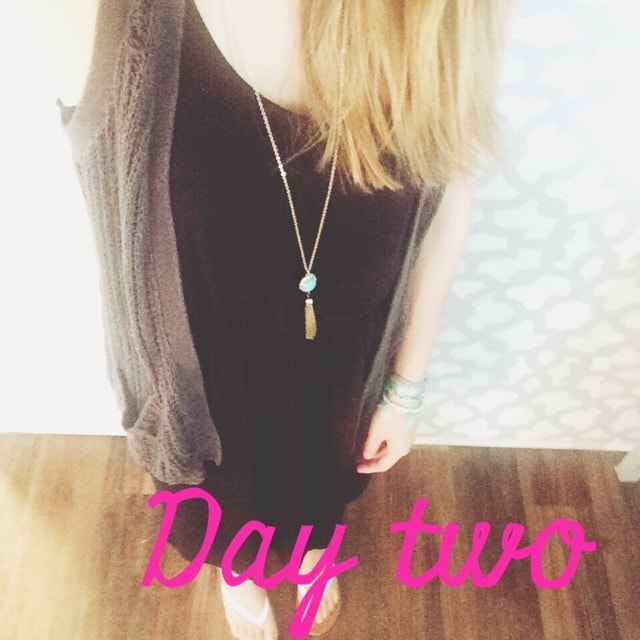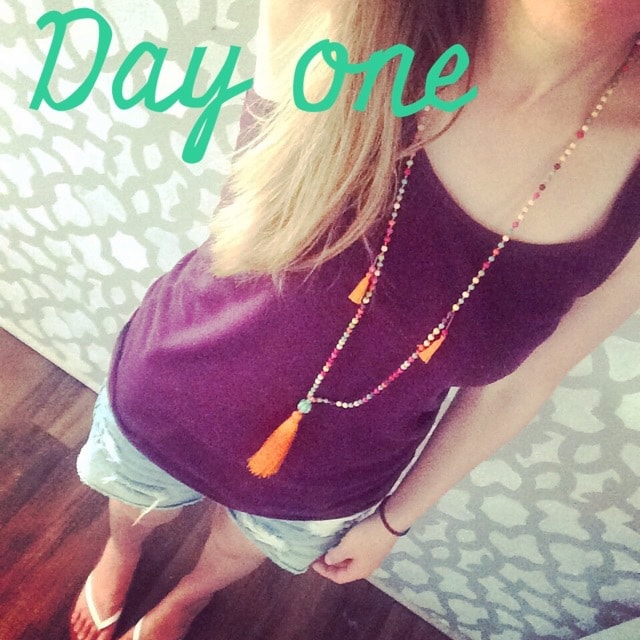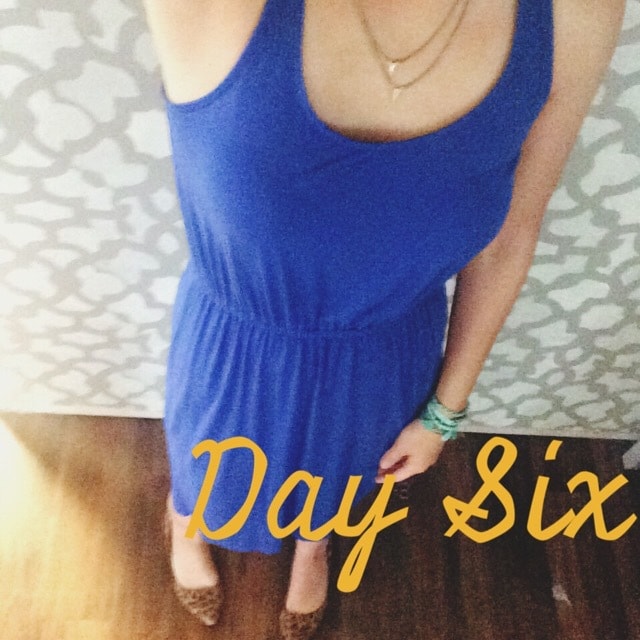 It's definitely been easy to get dressed so far since I'm just starting my 3 months with this capsule, but soon I'm going to have to start mixing things up a bit – I'm excited to see how it goes!
Have you ever tried a capsule wardrobe?