Have you ever wondered where to buy one of those adorable felt letter boards that you see all over Instagram and Pinterest? Search no longer! I've rounded up the best (and most unique) options for where to buy a felt letter board of your very own.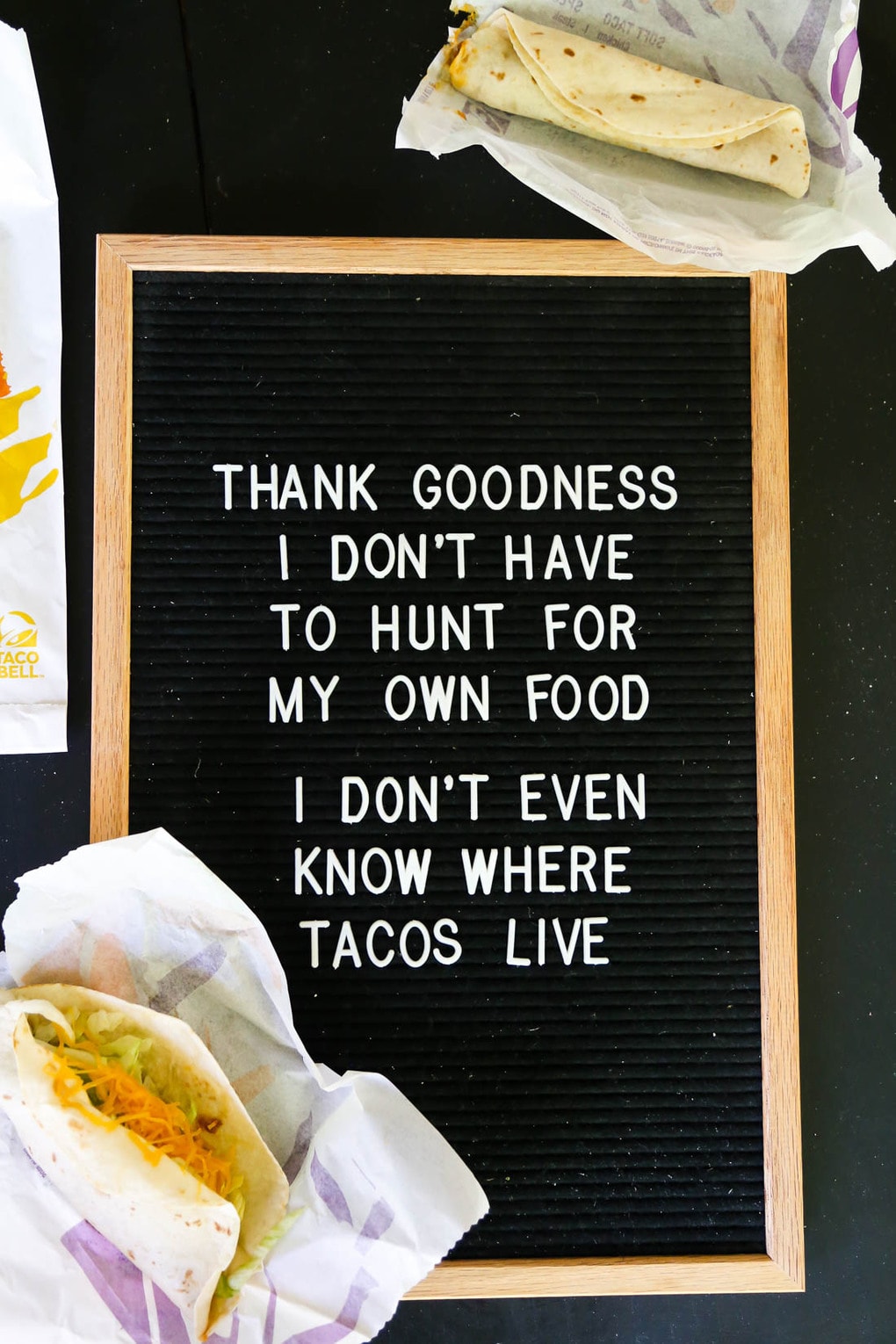 There are a lot of items in my home that I get asked about on a regular basis, but nothing drums up as much interest as the always-sassy, forever-entertaining felt letter board.
We've had this little guy in our home for a couple of years now, and it has quickly become one of my very favorite things I own – and it's always a hit with my Instagram followers too! I have so much fun playing around with it each week to come up with a new setup, and I don't think I'll ever get tired of it.
In fact, I'm currently scoping out a second letter board for our house because I want a smaller version to use in Baby Boy's weekly photos once he arrives this fall.
If having multiple letter boards is wrong, I don't wanna be right.
So, in my quest to find the perfect option for our little guy's room, I decided to go ahead and round up a ton of different options for your felt letter board needs. I feel like they're kind of all over the place these days, but there are some seriously unique and fun options (if you don't want the plain black rectangular version), and they're not as expensive as you might think!
Where to Buy A Felt Letter Board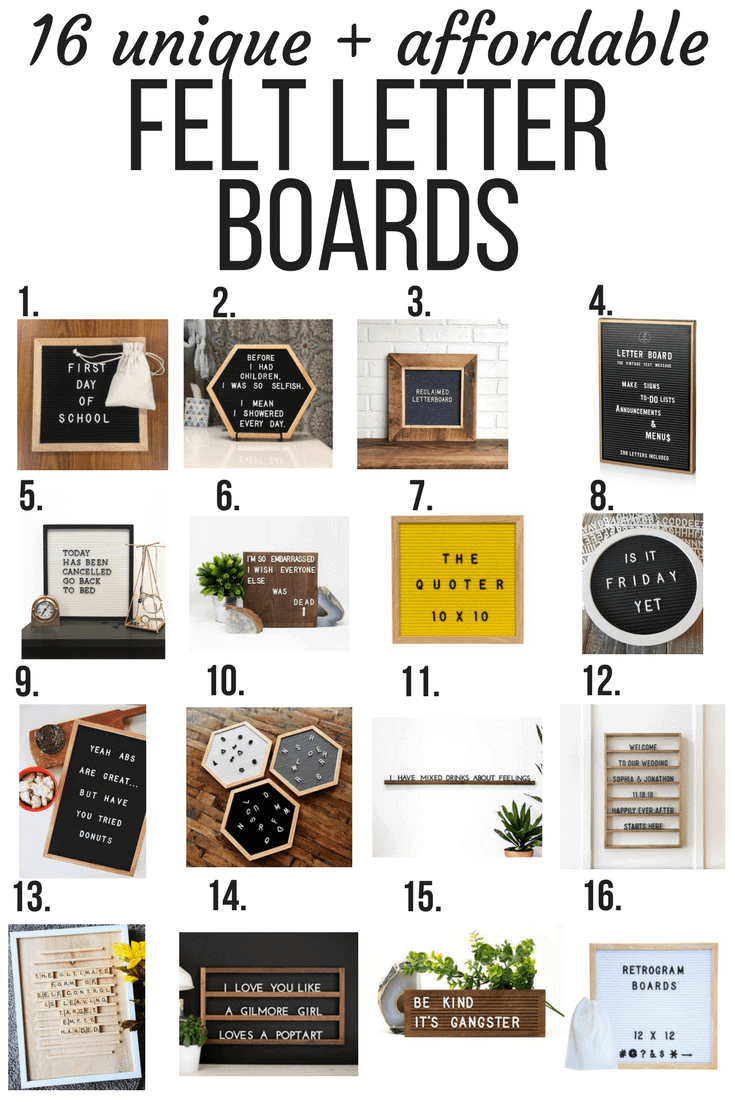 I also have a few more options that I didn't have room for on my collage above – here are a few letter boards sold on Amazon, if you'd rather take advantage of Prime shipping!
Letter Boards Sold on Amazon
I kind of want them all. I mean, it wouldn't be weird to totally cover every room in my house with letter boards, would it?
I think my absolute favorite options are the ones from Host & Toast Studio on Etsy – I love their super unique approach to letter boards, and I think they'd make such a statement in a room!
I also really love the long and skinny options for Baby Boy's photos – maybe number 15? I think the all-wood look is a really fun option. Really, I'm just excited that letter board creators seem to be coming up with more and more fun ideas every day! Who wouldn't want a round letter board or one that sits on an easel? So freaking fun!
Which one is your favorite?!