Welcome to Friday Finds, the post where I pretend like all of the perusing I do at my favorite places online actually has a purpose. Today's topic? Tool storage and organization! 
We've been working our little butts off getting our workshop clean, organized, and (kind of) pretty. It's been a long, hard journey and I'm so glad we are finally nearing the finish line.
One thing that is really hard when it comes to getting this whole project done is finding creative ways to keep everything organized without spending an arm and a leg. Tool storage is so expensive, and we could easily rack up some crazy bills trying to get this room all situated. I've been doing a lot of research and searching to find options for us that are within our budget (read: cheap).  Here are a few of my favorite affordable options for organizing tools so far – they're all under $100!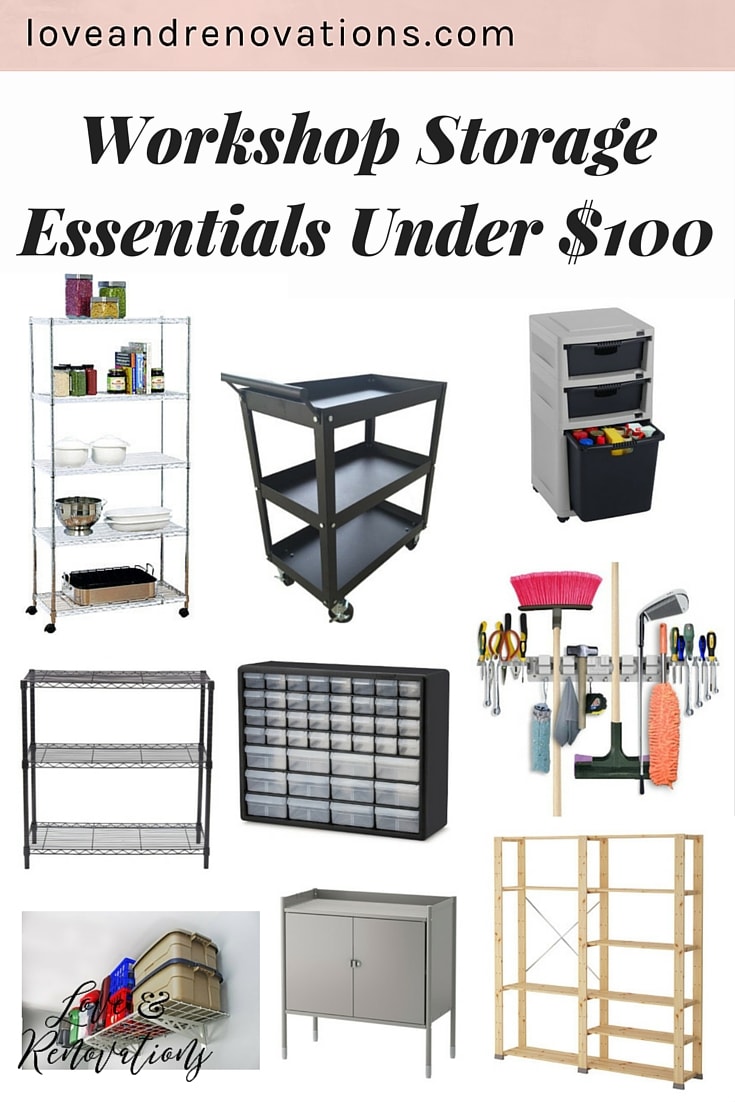 Any other suggestions for workshop organization? We need all the help we can get!