Welcome to Friday Finds, the post where I pretend like all of the perusing I do at my favorite places online actually has a purpose. Today's theme? Throw pillows!
I am dying for some new throw pillows for our sofa.
We seem to be in a cycle – we buy some cheap-o throw pillows for the couch, use them for about a year, they start to fall apart, and then we get some new ones.
It's time to stop the cycle, y'all. I'm determined that this time around when we replace our pillows we are going to buy some high-quality pillows that will last a good long time – that's why we haven't buckled down and done it yet!
But, you know me – just because I haven't purchased doesn't mean I haven't dreamed. Here are a few of the throw pillows that are catching my eye lately.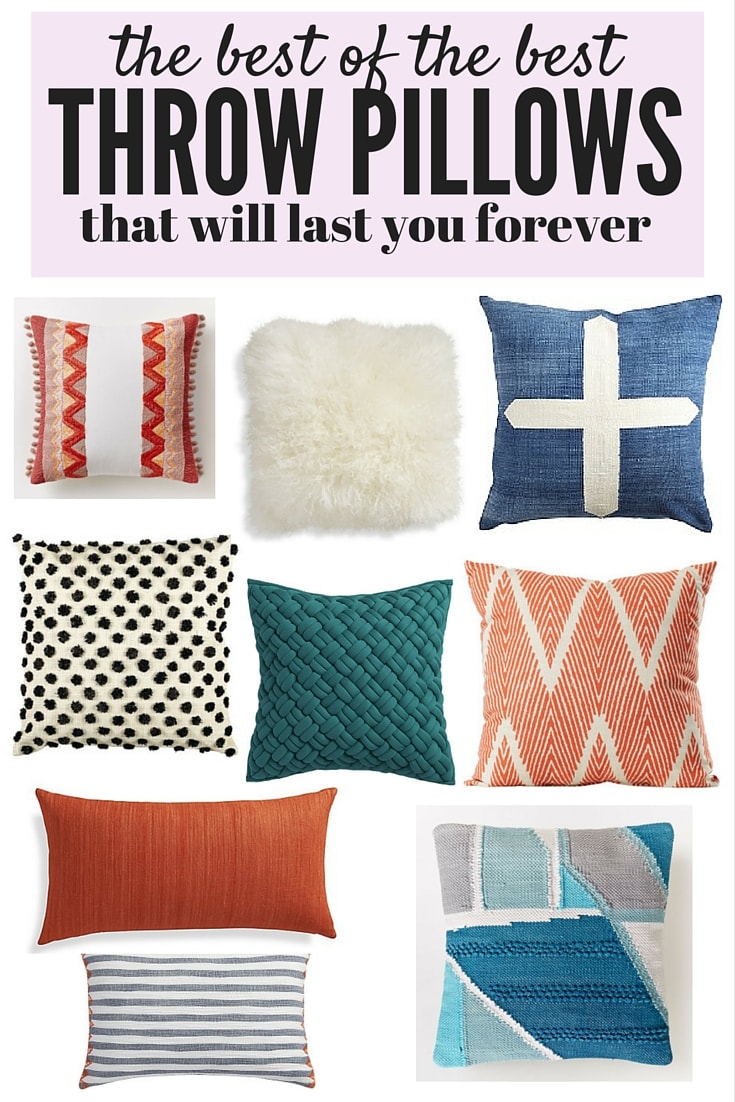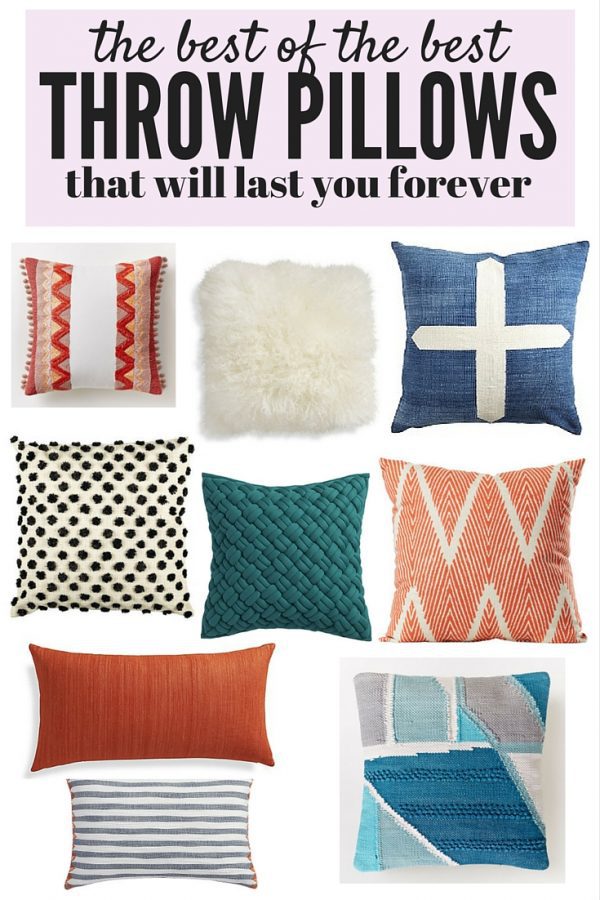 1. ZigZag Border Pillow via West Elm
2. Pelliccia Ivory Mongolian Lamb Pillow via Crate & Barrel
3. Dhurrie Pillow via Wisteria
4. Parker Pom Pom Raffia Pillow via Ballard Designs
5. Jersey Interknit Pillow via CB2
6. Mercury Row Throw Pillow via Wayfair
7. Michaela Orange Lumbar Pillow via Crate & Barrel
8. Marine Layer Pillow via CB2
9. Chindi Colorblock Shag Pillow via West Elm
Where do you get your throw pillows from?