Welcome to Friday Finds, the post where I pretend like all of the perusing I do at my favorite places online actually has a purpose. Today's topic: Lamps! 
Lamps are something I always struggle with – I'm too cheap to buy a really nice one, but I always get bored with the ones that I do purchase. We don't have a ton of lamps in our house, but I always have wished that we had more well-placed lighting throughout our home, and I think it's high time I start researching some different options for lamps that are a bit more classic and can that will stand the test of time!
Here are a few of my faves: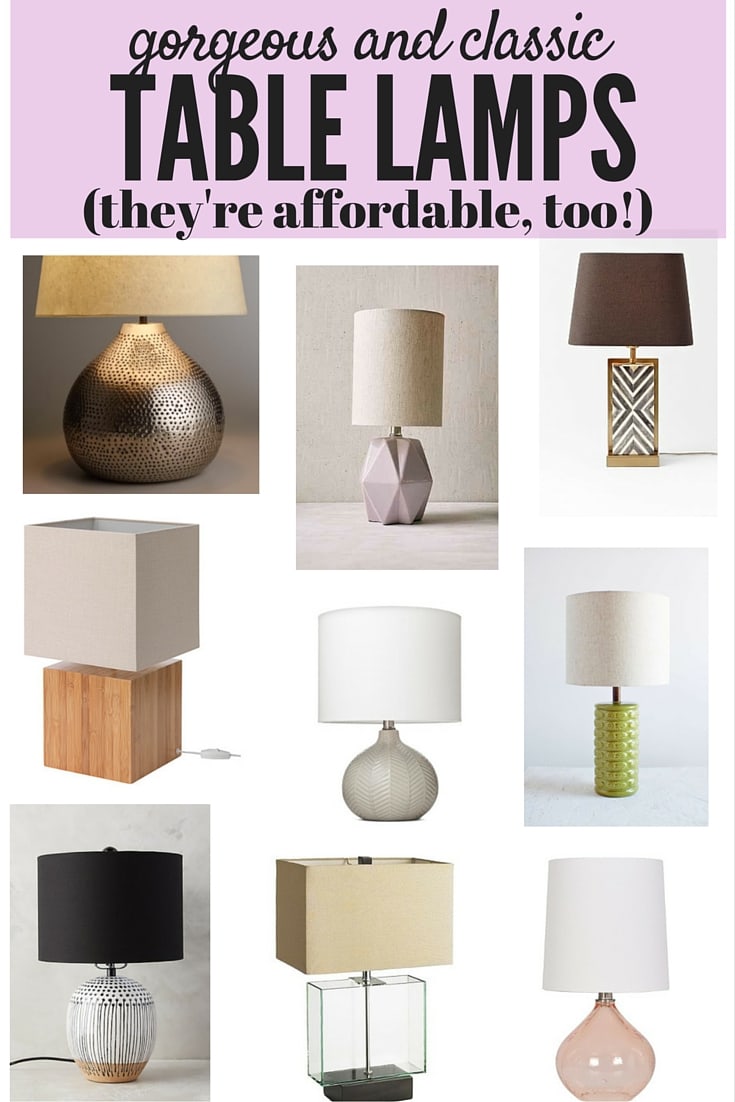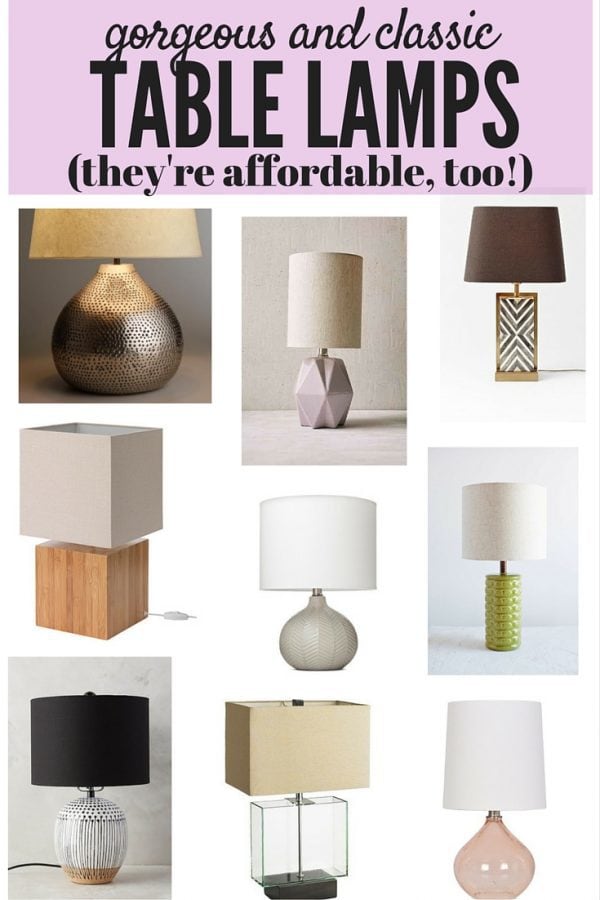 1. Pewter Prema Punched Metal Lamp via World Market
2. Faceted Pastel Lamp via Urban Outfitters
3. Chevron Deco Lamp via West Elm
4. Bamboo Table Lamp via Ikea
5. Herringbone Ceramic Table Lamp via Target
6. Star Burst Table Lamp via Urban Outfitters
7. Uteki Painted Lamp via Anthropologie
8. Exhibit Lamp via Pier 1
9. Artisan Glass Accent Lamp via Target
Tell me about the lamp situation in your home – do you use them? Do you not? What's your favorite place to find good lamps?