Welcome to Friday Finds, the post where I pretend like all of the perusing I do at my favorite places online actually has a purpose. Today's topic: Sandals! 
I have a confession: I have a bit of a problem when it comes to sandals.
Shoes aren't typically an issue for me when it comes to shopping – I'd much rather focus my effort on cute new dresses or tops…
But sandals? That's a whole different story.
I'm addicted.
Every summer I love to get at least one or two new pairs (and I typically stick to the cheap shoes, so I'm usually replacing the sandals from a couple of years before), and I've been scoping out the ones I want to get this year. Here are a few of my favorites!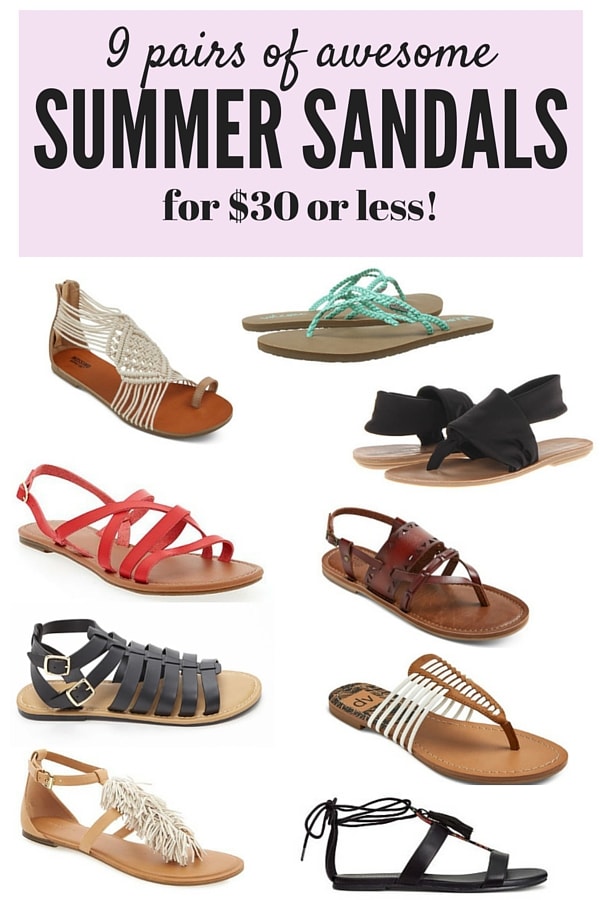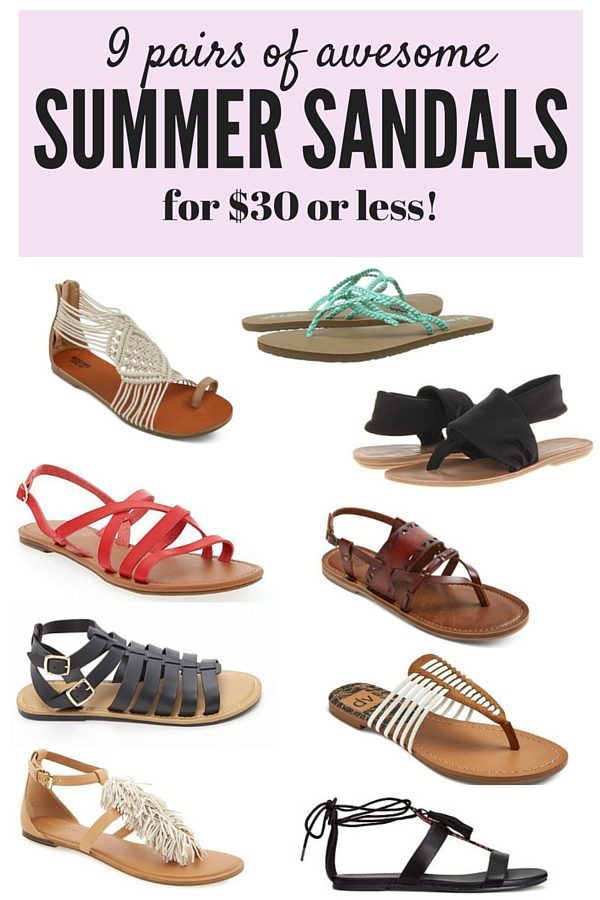 Ada Thong Sandals via Target
Volcom Party Sandals via Zappos
Dirty Laundry Beebop Sandals via 6PM
Strappy Huarache Sandals via Old Navy
Sonora Thong Sandals via Target
Caged Sandals via Forever 21
Gaby Thong Sandals via Target
Sueded Fringe T-Strap Sandals via Old Navy
Sandals with Tassels via H&M
Where do you get your sandals? Do you buy high-quality ones to last a while, or cheap ones so you can replace them? I'm moving towards the high-quality camp in every other aspect of my wardrobe, but I like variety too much to spend a lot of money on my sandals!
Psst: I recently did this fun little interview for Harry Helmet about our experience with DIY and shared a few of my favorite tips and tricks. Check it out!