Welcome to Friday Finds, the post where I pretend like all of the perusing I do at my favorite places online actually has a purpose. Today's topic? Beautiful and versatile dresses! 
Corey and I are headed to the Haven blogging conference next weekend and I am so beyond excited. We've been planning this for months and I cannot believe it's already here! However, one of the hardest parts about packing for a blog conference if you've never been to one is that you have no idea what the dress code really is! Should I dress up or dress down? Are jeans acceptable? What do I wear to the parties?
As a result, I've been doing a lot of looking around for versatile outfits that will work under any circumstances. These are my favorite casual-yet-slightly-dressy dresses. They can all easily be dressed up or down, which makes them perfect for events where you aren't quite sure which direction to go! As a bonus, they're all under $50 – score!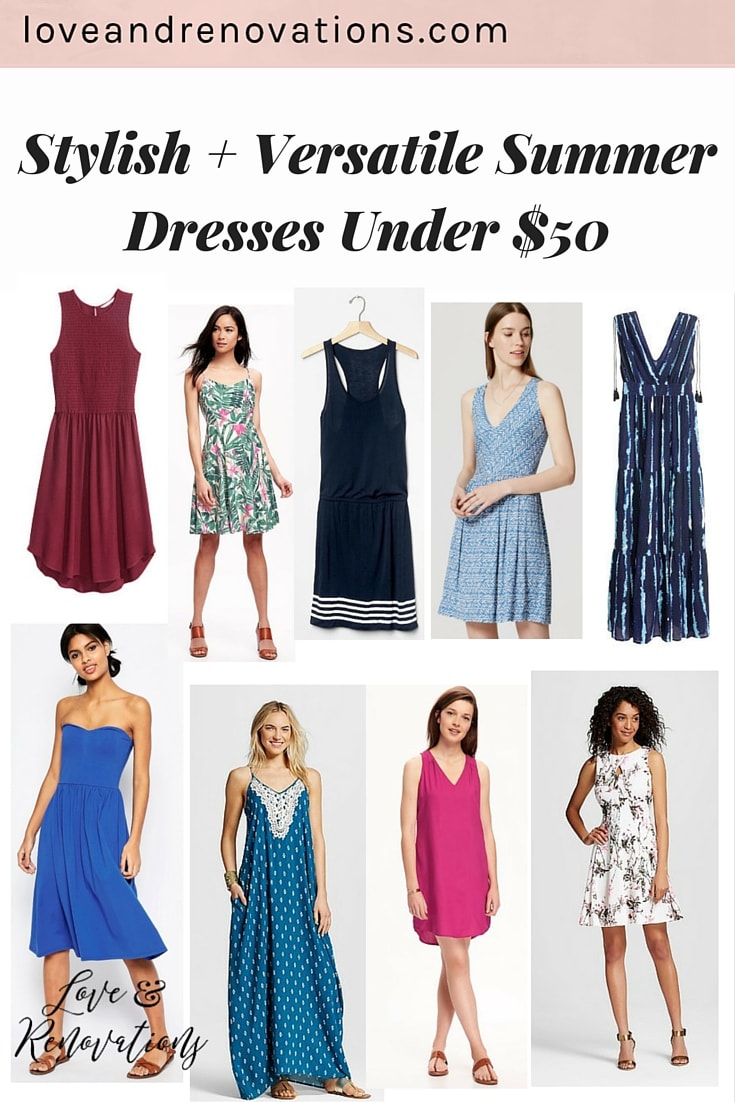 Where do you buy your most versatile dresses?