Welcome to Friday Finds, the post where I pretend like all of the perusing I do at my favorite places online actually has a purpose. Today's topic? Knobs! 
I am such a sucker for a good knob or drawer pull. I always spend entirely too much time picking them out when we're redoing furniture, and there's a reason we still don't have any hardware on our kitchen cabinets – too many options!
We're wanting to replace the drawer pulls on the dresser in our room, so I've been doing some searching for good options. I'm a little obsessed with each and every one of these…help me choose?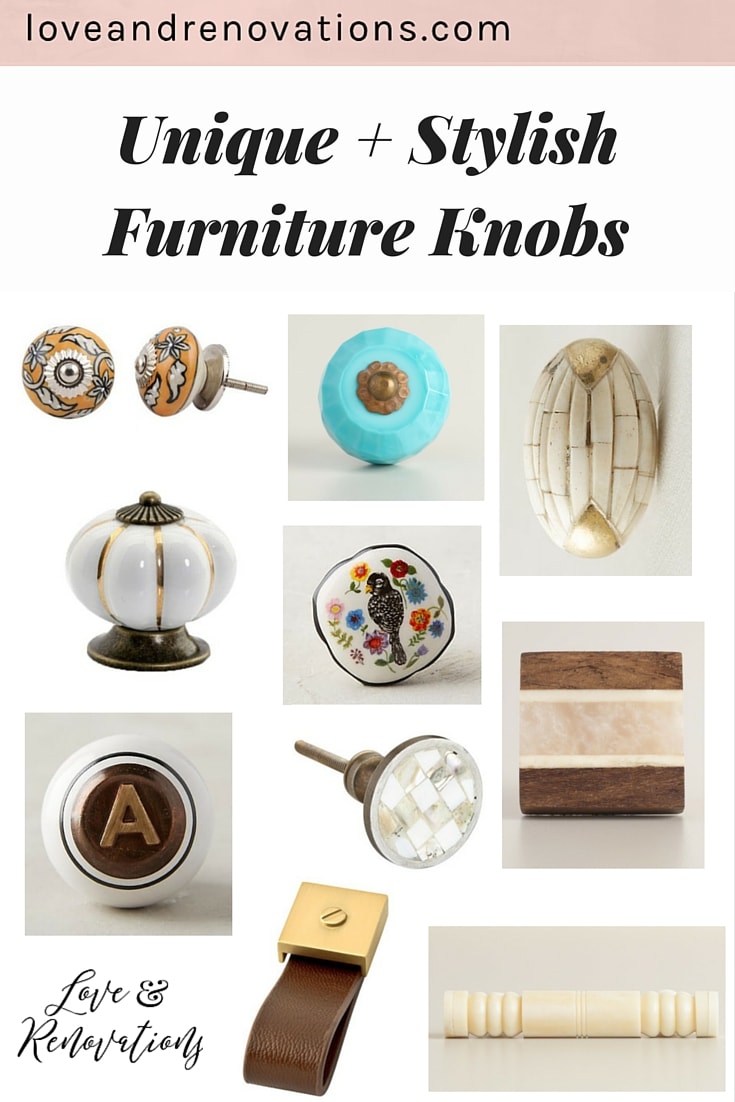 Where do you like to get your knobs? We love to DIY 'em but I love some of these options!