Welcome to Friday Finds, the post where I pretend like all of the perusing I do at my favorite places online actually has a purpose. Today's topic: decorative accents!
I'll admit, I'm not good at styling my home at all. I love shopping for decorative objects, vases, lamps, and all of those other fun things that make a home beautiful, but when it comes to actually placing them in my home in a way that looks layered and intentional I feel like I fall flat every time. Lately, I've been working on stepping up my styling game, and that means that I'm doing some shopping for new decorative accents for our home.
It can be really hard to find good decorative objects that are beautiful and not incredibly expensive, so I thought today I'd round up 9 of my current favorites that are all under $50!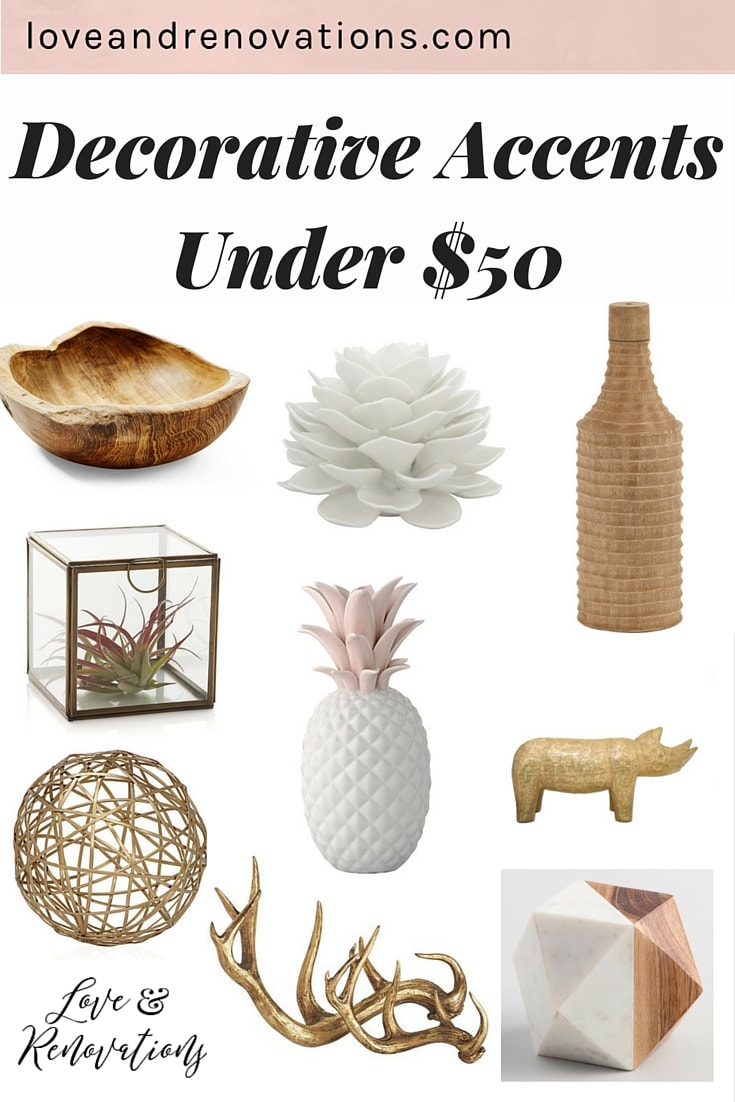 Where do you find your favorite home decor accents?