Welcome to Friday Finds, the post where I pretend like all of the perusing I do at my favorite places online actually has a purpose. Today's topic: Bar carts!
I have a major thing for bar carts. Corey and I even made our own a few years back, but when I got pregnant we ended up getting rid of it because it wasn't exactly baby proof. We've regretted the decision to get rid of it ever since, though, and lately we've been talking about getting another one.
We're considering going the DIY route again (Corey has done some preliminary sketches and they're awesome!) but that hasn't stopped me from doing a lot of window shopping! Here are a few of my favorites right now.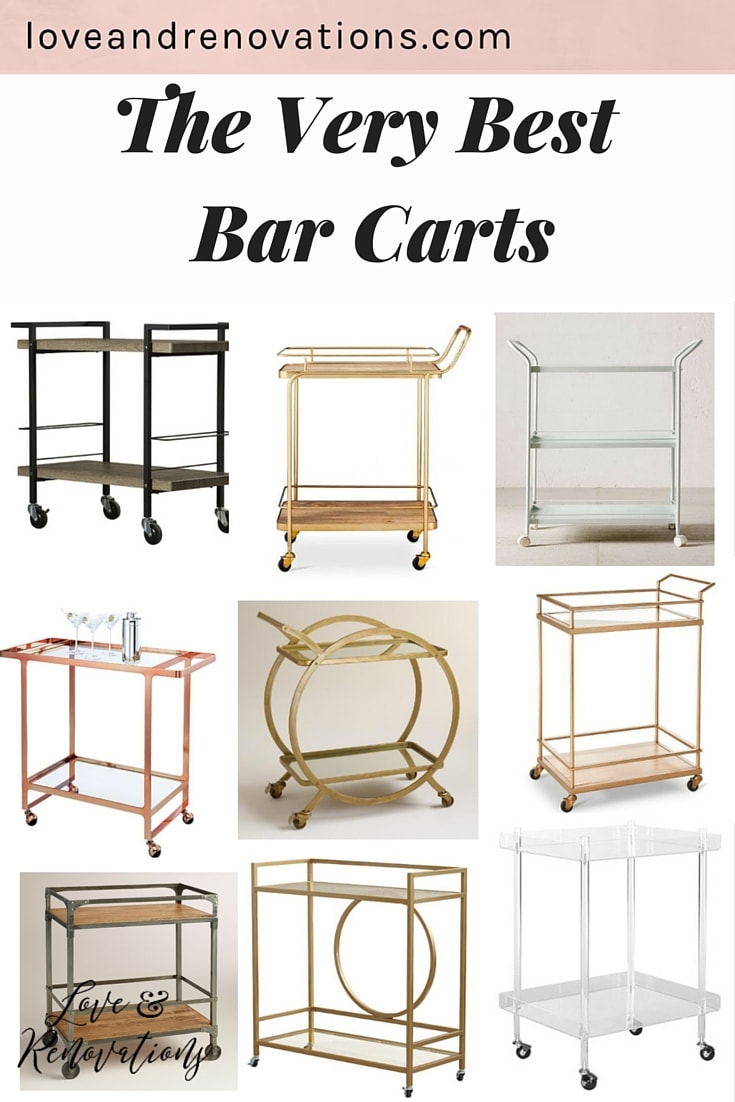 What do you think about bar carts? Do you love 'em or are they too trendy for you?