We mostly talk home decor and DIY here, but every once in a blue moon, I love to share a favorite recipe! This is one of my very favorite summer cocktails, and I think you'll love it too.
Do you have a favorite drink or snack that reminds you of vacation? One that instantly transports your mind to the beach or makes you feel like you're in the middle of the ocean?
This drink is my mini vacation.
I don't share a ton of recipes here on the blog, but when I do, they tend to be among the most popular posts! My easy sangria recipe goes nuts on Pinterest every year, and so does my favorite homemade strawberry lemonade. So, I figured y'all probably wouldn't mind if I tossed in another favorite drink of mine – the Copycat Fun Ship Special.
This drink is extra special to me because it's one that is offered on Carnival cruises, and if you've been reading here for a while you'll know that cruising is our very favorite way to vacation. My sister tracked down this copycat recipe a few years back and shared it with me, and it tastes exactly like the drink you can get on board the ship. Every time I take a sip I can close my eyes and practically feel the salty sea air.
So, if you need a little mini vacation in your life right now (and who doesn't?!), allow me to suggest this delicious, wonderful drink.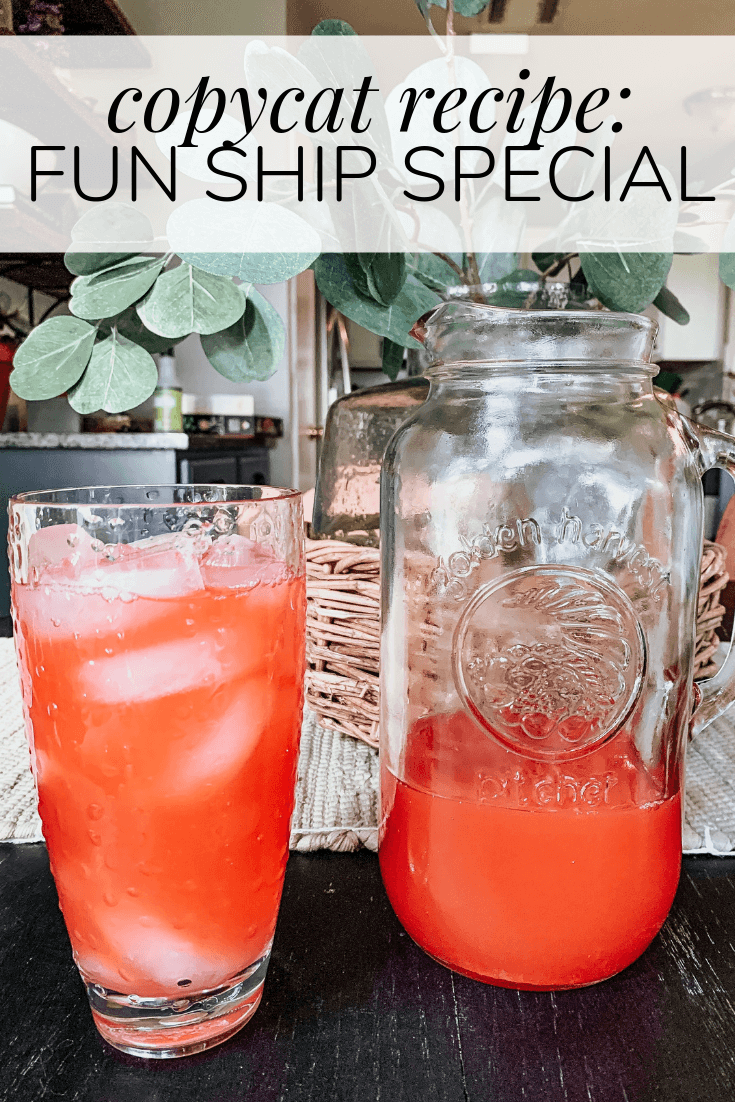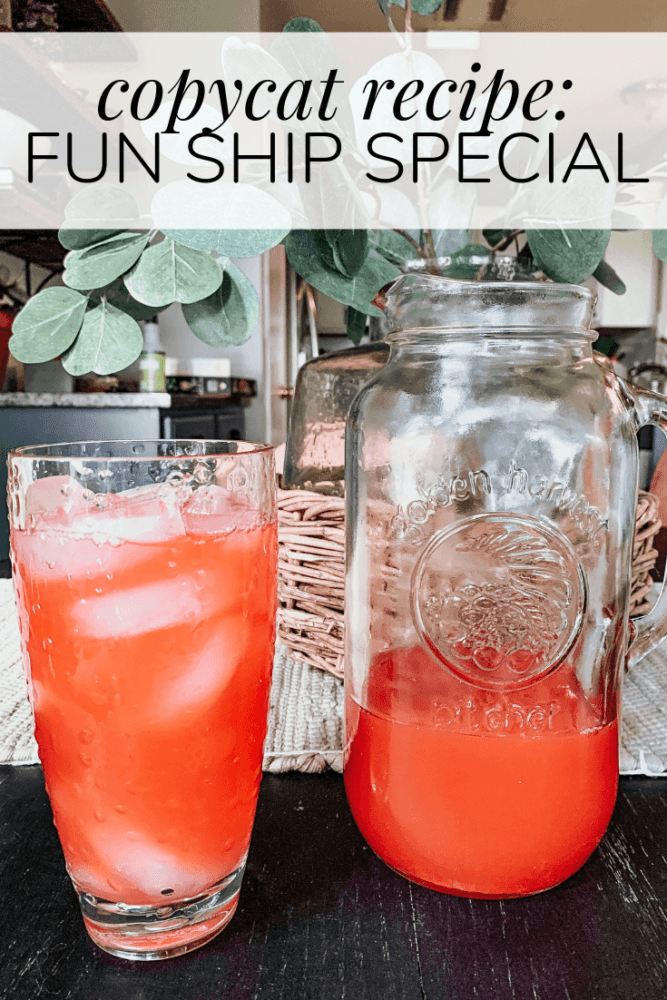 Copycat fun ship special cocktail
Time needed: 10 minutes.
This is a delicious cocktail that just might trick your brain into thinking you're on a tropical vacation! Be careful with this one – I don't recommend more than two glasses at a time! Makes about 5-8 servings, depending on size!
Ingredients:
4 oz. Mango Rum
4 oz. white Rum
4 oz. Apricot Brandy
4 oz. Amaretto Liquor
2 cups pineapple juice
2 cups orange juice
4 oz. Grenadine
Mix all ingredients in a pitcher

Grab a small pitcher and mix together all of the ingredients. Stir thoroughly and serve over ice!

Enjoy!

Don't forget to add a paper umbrella for maximum "you're on a vacation" vibes.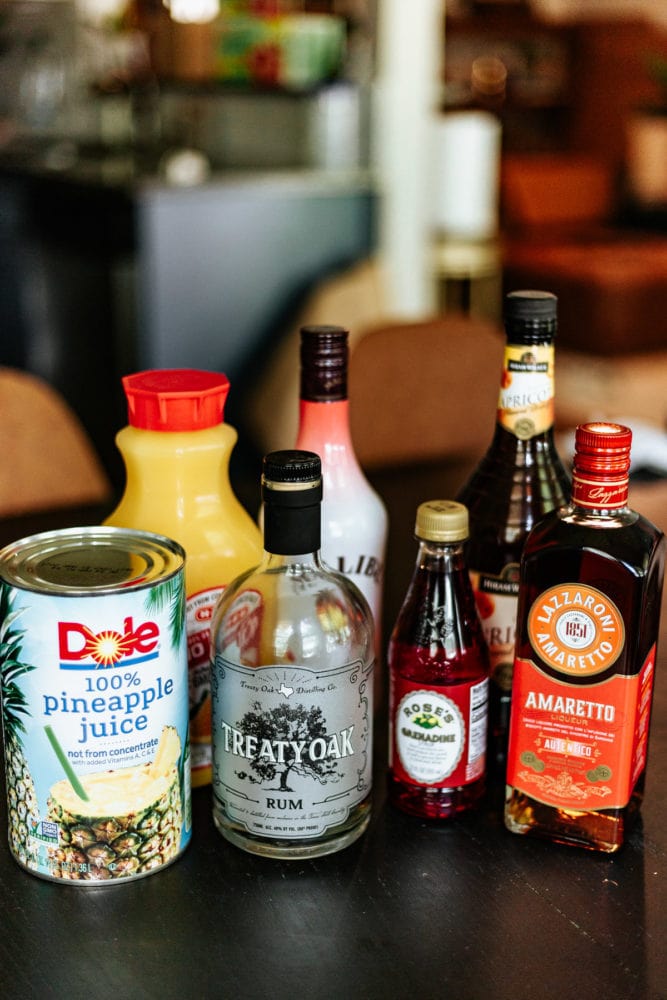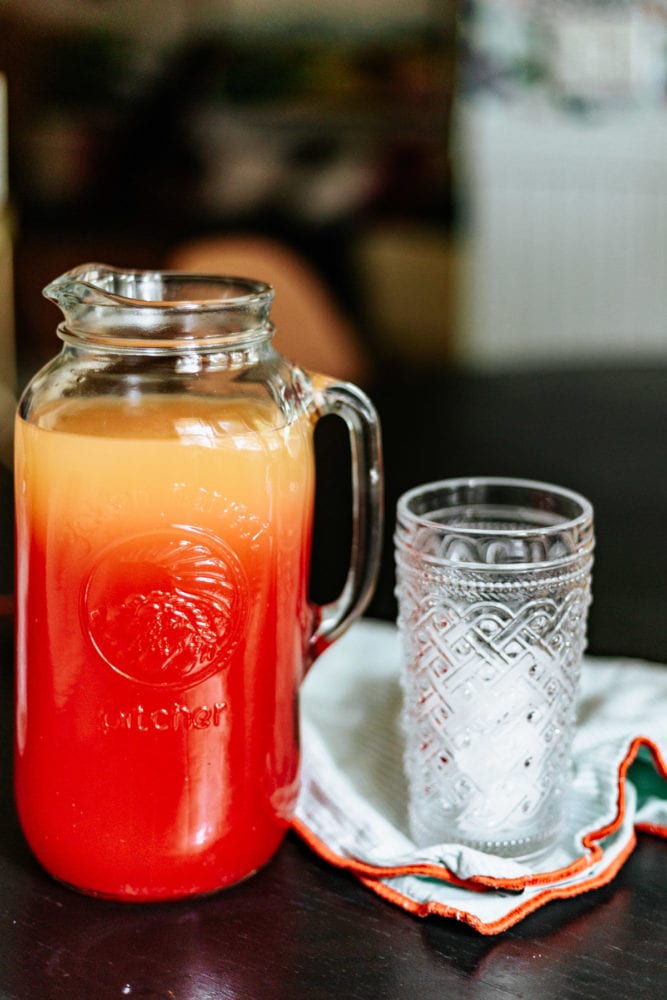 This is an incredibly simple drink to throw together, but I promise it will be a huge hit the next time you have friends over this summer!
What's your favorite cocktail to make at home?