Now that November is here, it seems like everyone is talking about Christmas. Normally I resist any Christmas talk until Thanksgiving is over but I figure if you can't beat 'em, join 'em, right?
This Christmas we're on a tight budget (aren't we all?!) so I'm trying to do more homemade gifts than usual. I've got some exciting ideas for almost everyone on my list, and I'm pretty pumped to get crafting for the holidays. But, that doesn't mean we won't be purchasing any gifts this year – I've been gathering ideas for all of the hard-to-buy-for people in my life, and I wanted to share the wealth with you!
I'll be doing a few different gift guides throughout the season, but for this first one we're going to chat about some of the best gift ideas for the women in your life – these are all perfect for your mom, your sister, or your best friend.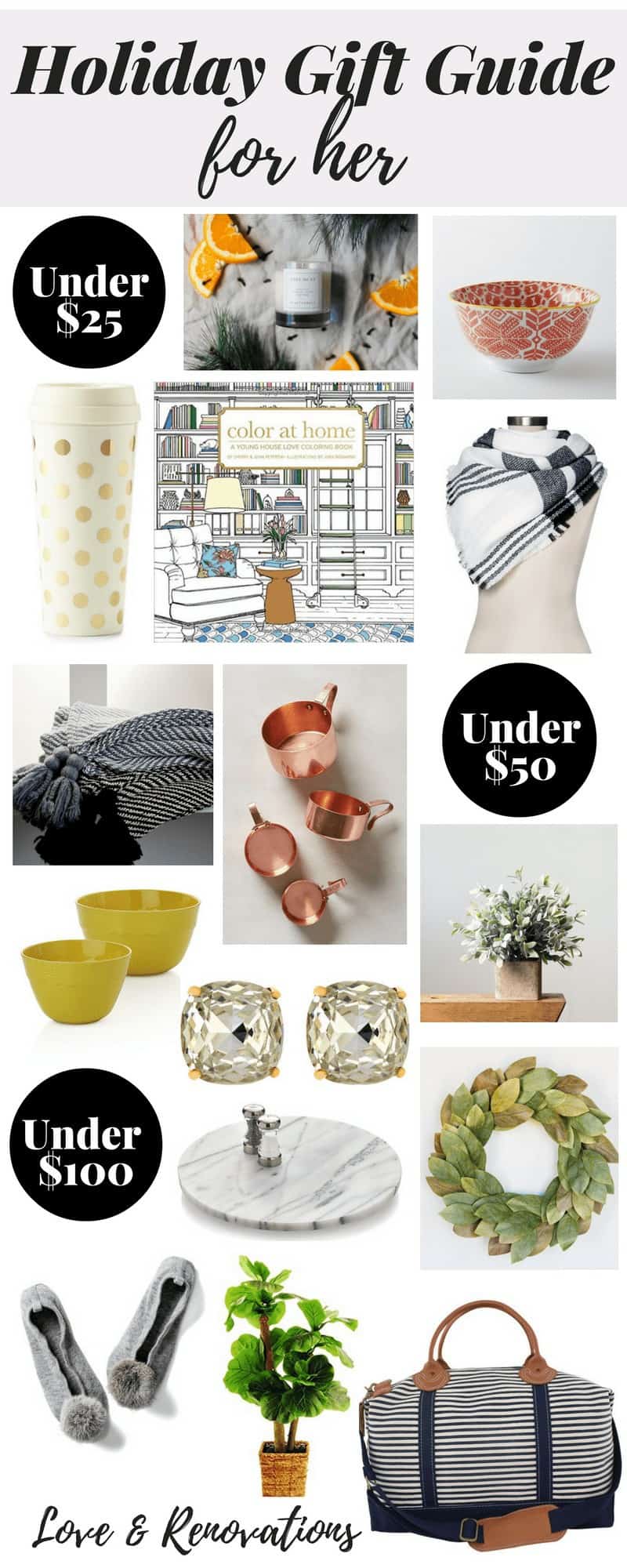 (This post contains affiliate links. Click here to read my full disclosure policy.)
Under $25
Under $50
Under $100
Have you started your Christmas shopping yet?! What are your favorite gift ideas for the holidays this year?