Y'all, I'm half excited and half sad to tell you that the kelly green nightstands in the guest room are officially gone.
I loved them (and most of you did too!) and Corey wasn't a huge fan. He liked the color, but he never really felt like he wanted such a large pop of it in the room and he's been determined from the beginning to have black nightstands in the room instead.
We've been looking for a good replacement for a while now, and our only real criteria was that we wanted something with a lot of storage – this room is tiny so we need to maximize every inch of space and get as much storage space as possible. We'd been loving these awesome Rast dressers at Ikea for only $35 each, and they're the perfect size for the room so, of course, we had to grab them on our last trip there.
But we wanted to jazz 'em up a bit before we painted them, so we grabbed some cheap-o legs at Lowe's and Corey added in a board to the bottom and screwed the legs in before we painted them.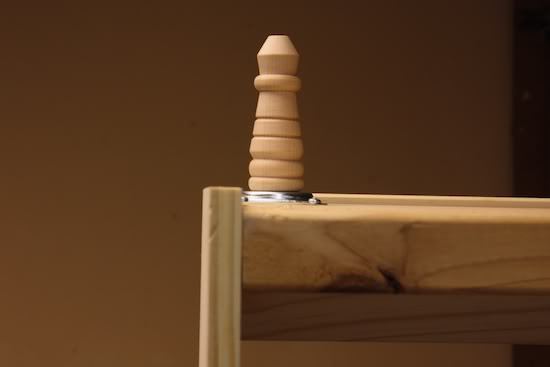 Then all it took was a quick coat of paint and some new hardware, and we've got some pretty new black dressers in the guest room! Want a peek?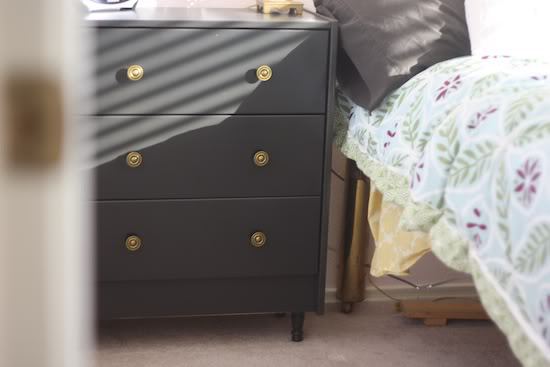 They're not exactly where we want them to be yet – we plan on adding some campaign-style drawer corners to them at some point in the future, but for now we're really happy with the extra storage and the contrast they add to the room!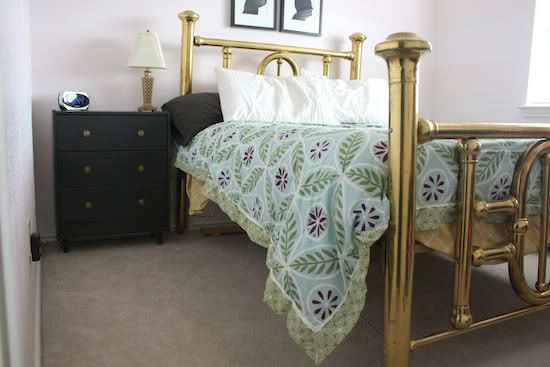 But, to those of you who (like me) still adore the kelly green in this room, no worries – we still fully intend to bring in some kelly green accents to the room soon…just in a smaller dose than two big ol' nightstands! We're thinking maybe we'll bring in some green somewhere in the bedding or in some little accessories around the room.I'm excited to get some green back into this room, but I have to admit I'm pretty happy with how the black dressers turned out!
Were you a fan of the green? Any fabulous suggestions for how we should bring it back in?