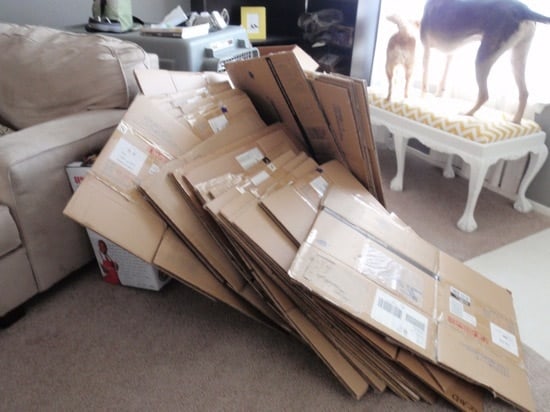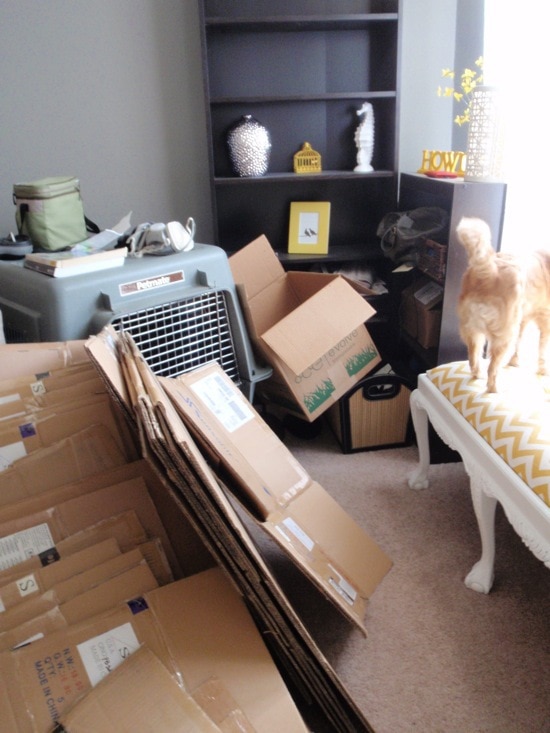 That's right, the packing has officially begun to prepare for our big move! I was shocked when I went to check the countdown I have on my desktop today and I realized that we only have 25 days until we leave little old College Station for good!
I'm going to try to slowly get some packing done over the next couple of weeks, and I'm hoping that I can get everything done early so there isn't a huge rush to get it all packed a couple of days before we leave.
I didn't get much packing done today because I was glued to my television almost all day watching coverage of the Casey Anthony trial (opinions on it? I'd love to hear 'em!), but come tomorrow I'm determined to start getting stuff done around the house. The paint should be delivered for us to return our house to white walls within the next few days, and I'm hoping to knock that out as soon as possible so I don't have to deal with it later!
Any tips for me as I start packing up the house? Any tricks to making moving easier?