Friends! If you follow along with me on social media at all, then you'll know that last weekend Corey and I were in Atlanta for the Haven Conference. What's Haven, you ask? Well, it's a big ol' conference full of DIY and home decor bloggers, amazing brands and companies who love to work with bloggers, and some of the most inspiring classes, people, and experiences ever.
Corey and I went to Haven for the first time last year, and we fell in love with the whole experience. There's nothing quite like being surrounded by hundreds of other people who just get what we do, who we can talk business with, and who instantly become friends that you feel like you've known for years. We were so excited to be able to go back this year, and it absolutely didn't disappoint. Although, I feel like the entire weekend went by in about 5 minutes.
It was a complete whirlwind, but we loved every minute of it and I wanted to pop in today with a quick recap of our experience – I know some of you are bloggers who went or wanted to go, and I know some of you are readers who just like to see the behind-the-scenes stuff and get just as geeky as me about the idea of being surrounded by other bloggers, DIY-ers, and people who just understand how fun it is to do what we do. The photos aren't great and I didn't take nearly enough of them, but I think we can ignore that for today and just focus on the oh so amazing experience, right?!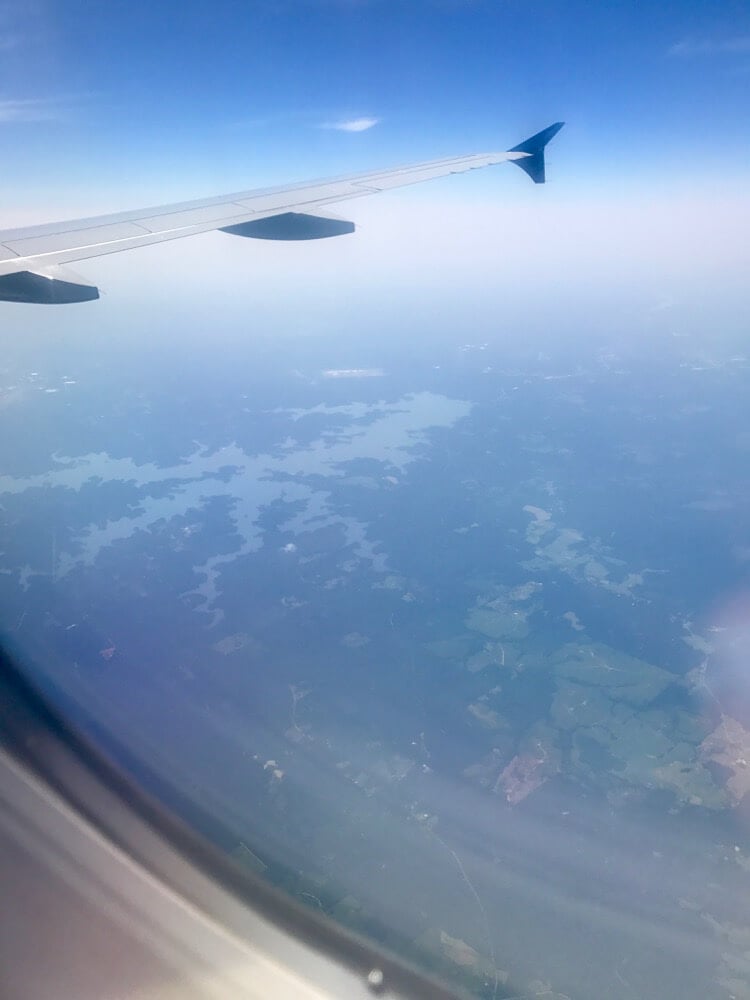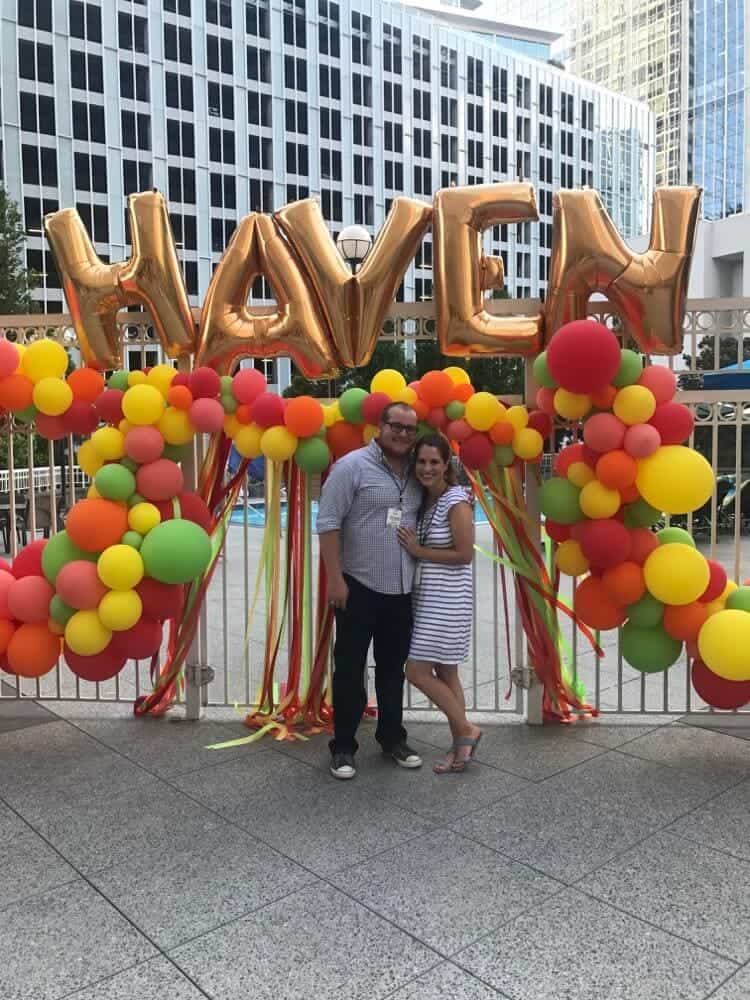 We got to Atlanta on Thursday morning feeling bright-eyed and bushy-tailed and ready to tackle the weekend. I had been sick for the few days leading up to the trip, but I was feeling a lot better and felt pretty confident that I'd make it through the weekend without getting sicker.
(Note the foreshadowing?)
Thursday was all about hanging out, eating tons of food, meeting a ton of friends in person for the first time and catching up with all the friends we hadn't seen since last year. Have you ever had the experience of meeting someone in person that you've known for a while over the internet? It's so bizarre and wonderful and you feel like you have an instant new friend – we always laugh over feeling like we've just met but we also know just about everything about each other.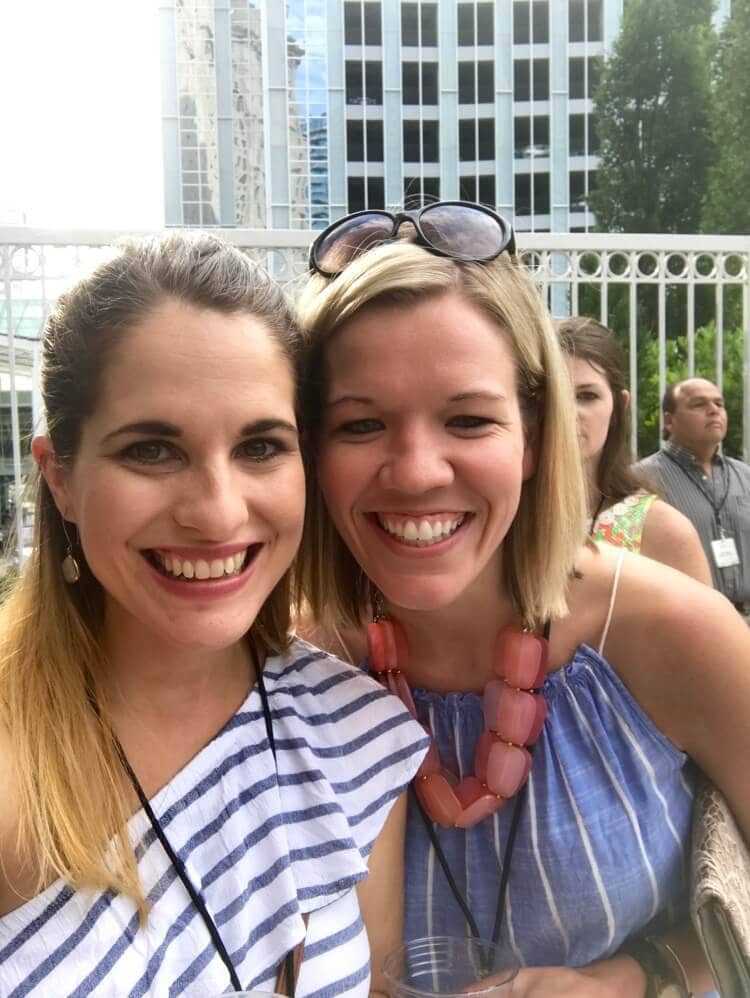 Me, Meg from Green With Decor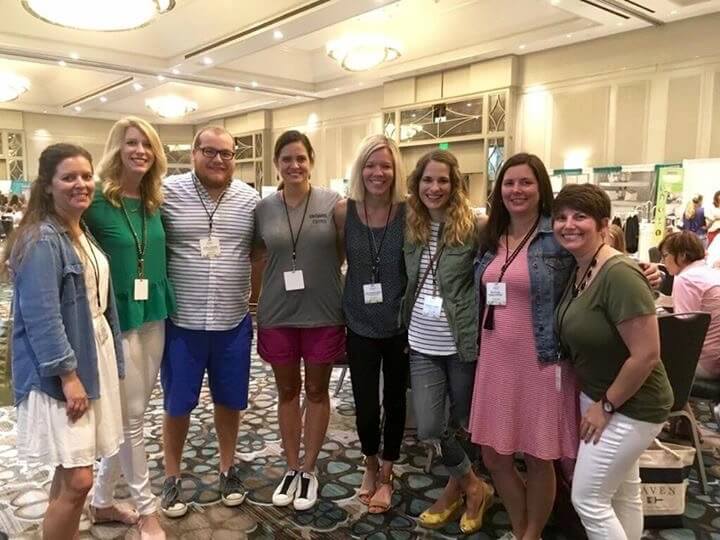 Roxanne from The Honeycomb Home, Amy from My Life From Home, Corey, April from Uncookie Cutter, Meg from Green With Decor, Me, Kim from Knock it Off Kim, Emily from Two Purple Couches
Friday and Saturday were full of classes – I learned about SEO, Pinterest, Instagram, Facebook, and more. My brain is swimming with so many ideas and things that I need to do – it's probably going to take me until next year to actually accomplish all of it! One of the things I'm most excited about is the class I went to on Facebook Live. People are doing so many incredibly fun things on Facebook Live and I really want to get into that more – I think it's such a fun way to connect with you guys in a totally new setting and I'm pumped to get started (as soon as I get my voice back…more on that in a minute).
Friday night we also had the incredible honor of being invited to a dinner put on by Home Depot and Kwikset – we felt so pampered and fancy and got a chance to chat with some absolutely amazing bloggers in a smaller setting. The food was fantastic, the restaurant was beautiful, and I felt like I needed to keep pinching myself to make sure it was all really happening!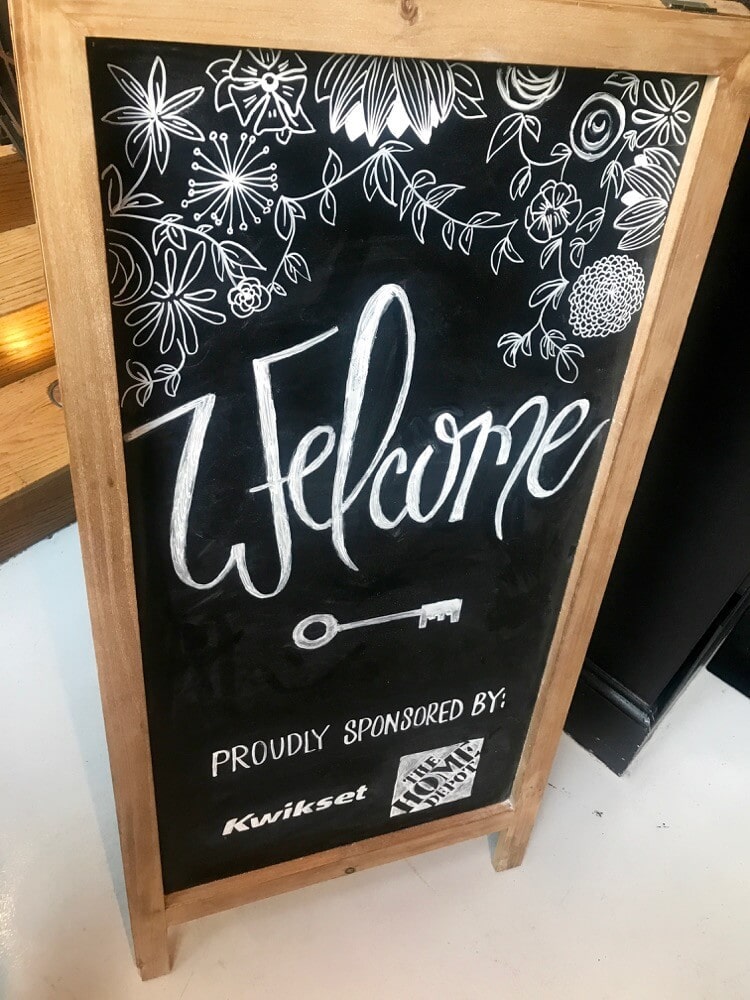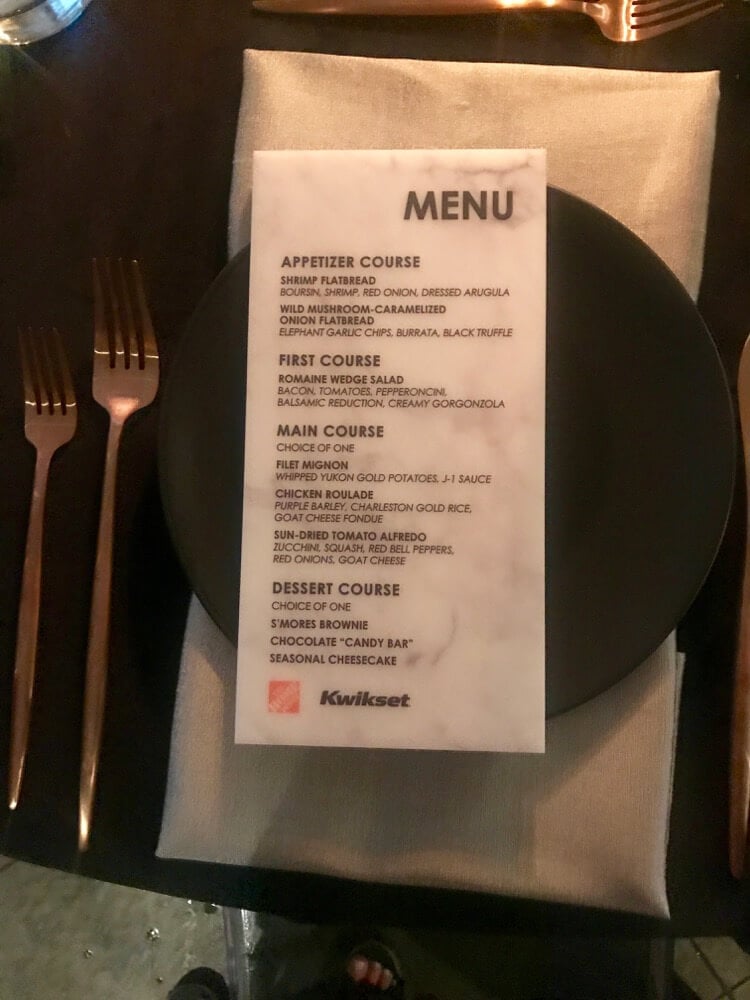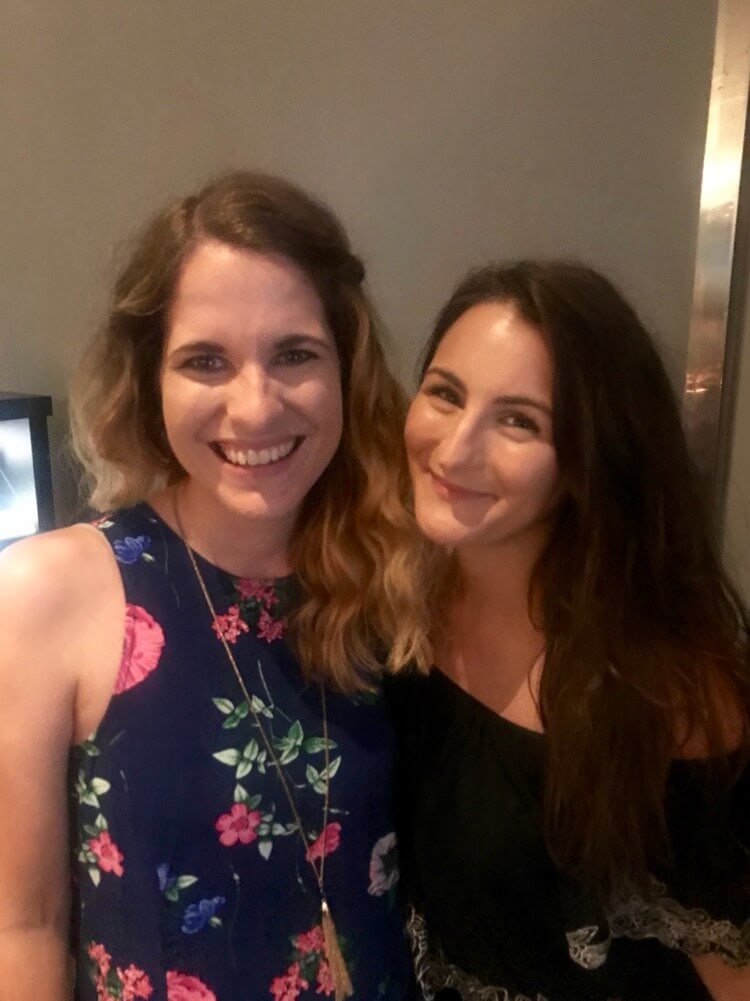 Me, Sam from DIY Huntress
We had an amazing time, but remember how I mentioned being sick? Yeah, by the first evening I was already starting to lose my voice (which never happens), and by Sunday morning I could barely speak above a whisper. I think I operated on a sheer adrenaline and caffeine high the entire weekend because as soon as we got home on Sunday I crashed. We ended up having to call Corey's mom back over to our house on Monday to stay with Jackson because I couldn't get out of bed and I'm just now starting to feel like a human again.
Apparently, it's not wise to push yourself through four straight days of almost no sleep, tons of chatting and social time, and absolutely zero down time when you're getting over an illness. It will come back. With a vengeance.
Thankfully, I was able to take it really easy for the most part this week and, even though I accomplished almost nothing, I'm ready to dive in full force next week and start putting some of my new knowledge into action!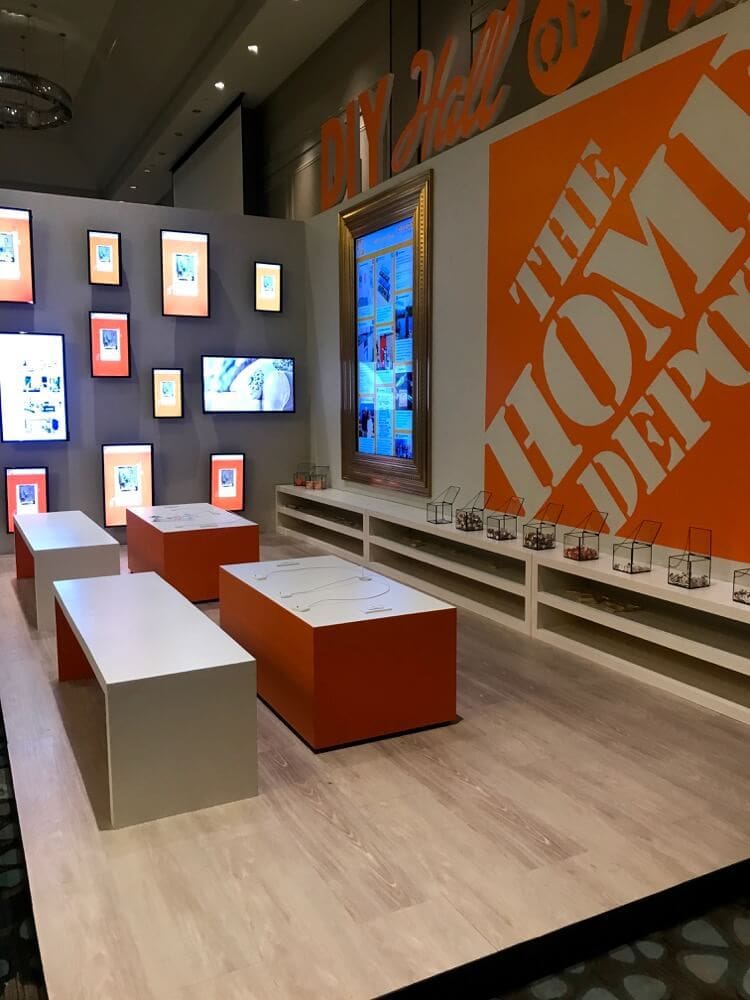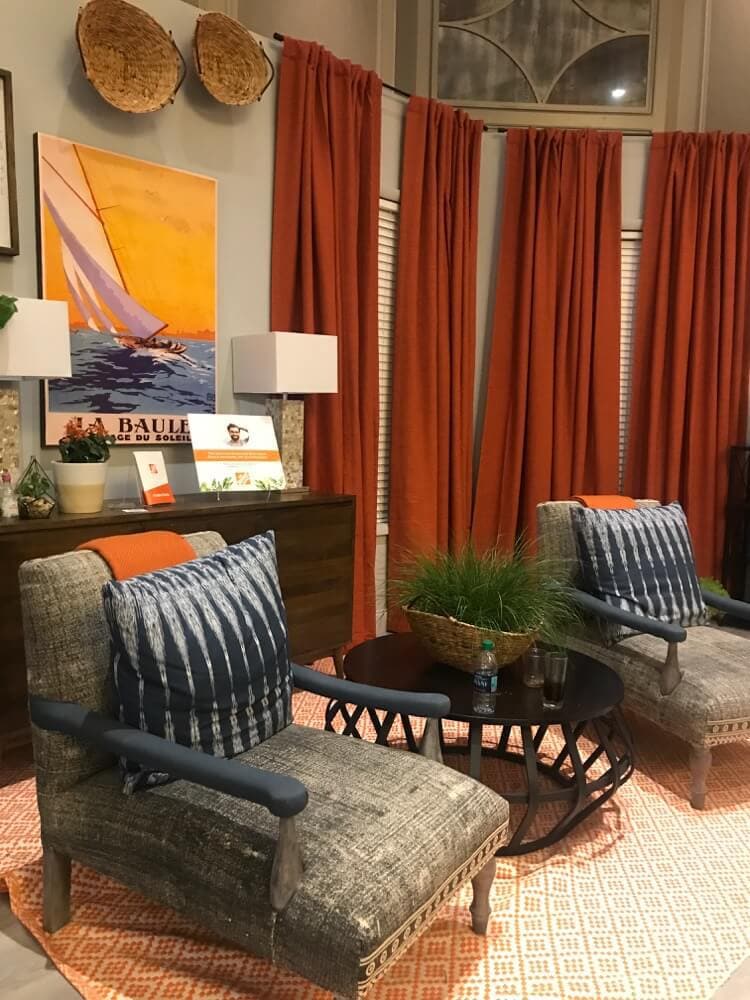 Of course, I still have to finish unpacking. The amount of swag we brought home is unreal.
Like, we packed an extra suitcase just to make sure we'd be able to fit it all.
I'm not kidding. I haven't snapped a photo of it all laid out yet, but believe me when I say it's a lot.
I still need to go through all of it to even see what all of it is – but I think there's a lot of fun stuff in here for us to try out and I can't wait to check it all out…and figure out where in the world we're going to keep it all!
A few other highlights?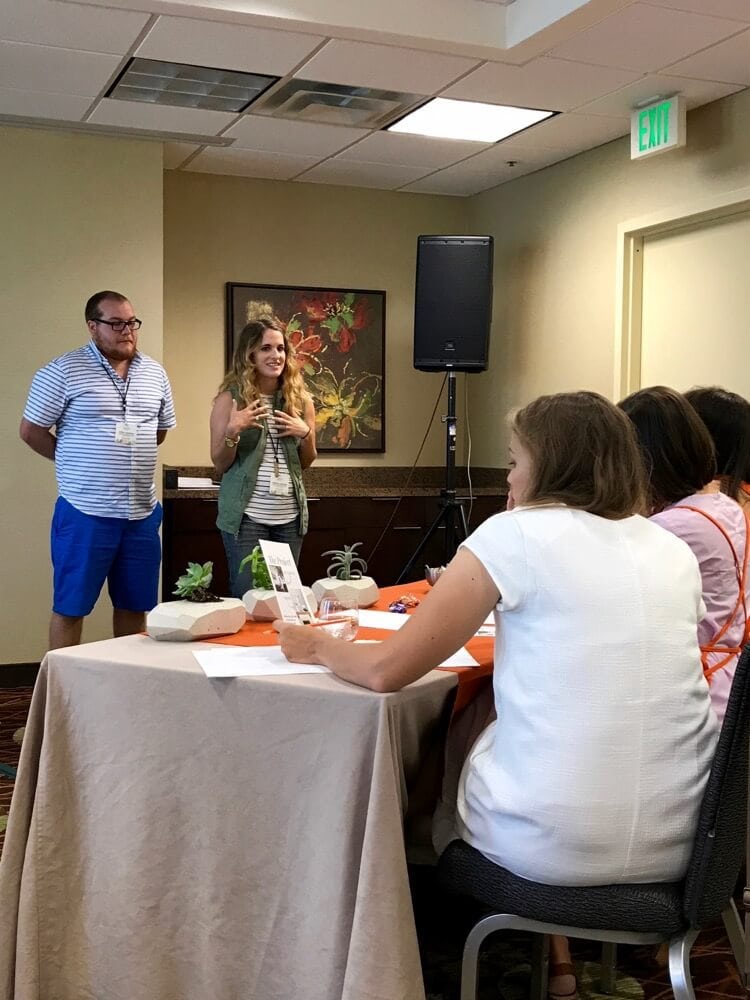 We had the amazing opportunity to pitch a project directly to Home Depot – they had a little contest where 12 people were selected (out of over 100 entries) to pitch a project to work on with Home Depot, and only 3 people won. We weren't one of the winners, but goodness it was such an honor to be able to stand up and pour my heart out about this blog and the project in front of the Home Depot team.
We won a new Schlage keyless entry lock and handle set for our front door! I'm excited to get it here and try it out – we've had a keyless entry door for years now and I love it, but an upgrade will be fun!
We made so many connections with other bloggers and started brainstorming fun ways to work together – I'm hoping there will be a lot of really fun new stuff coming your way over the next few months!
We met some fantastic brands that I can't wait to collaborate with. There are a couple of projects in the works that I'm just absolutely giddy over!
We're getting ready to seriously up our video game and I'm feeling really pumped to get making more videos!
Whew! What a trip. I'm so glad we had the opportunity to go, and I hope you guys are just as excited as I am about all of the fun stuff that'll be coming your way soon. I'd love to hear if you guys have any thoughts on videos or Facebook Live topics we should tackle in the next few weeks – I'm brainstorming like crazy and you know I love your input!