Thank you Amazon for sponsoring this post. To save time and energy, pick out your Amazon Dash Buttons now!
Just me, or does this time of year make your want to spend all of your time playing outside and none of your time inside taking care of actual adult responsibilities?
I absolutely love springtime, and while I always start off with grand intentions of cleaning, getting my life organized, and spending the next three months getting stuff done, in reality I usually end up wasting my days having dance parties in the kitchen and going for walks to the park.
But, I mean, can we really call that a waste?
My goal this time of year is to make my life as simple and streamlined as possible so that I can continue to accomplish things around the house while still enjoying myself. I'm all about a good life hack, and I'm always looking for easy ways to make my life a little simpler.
Here are three of my current favorite ways to keep my life streamlined – and keep me actually thinking about housework as little as humanly possible.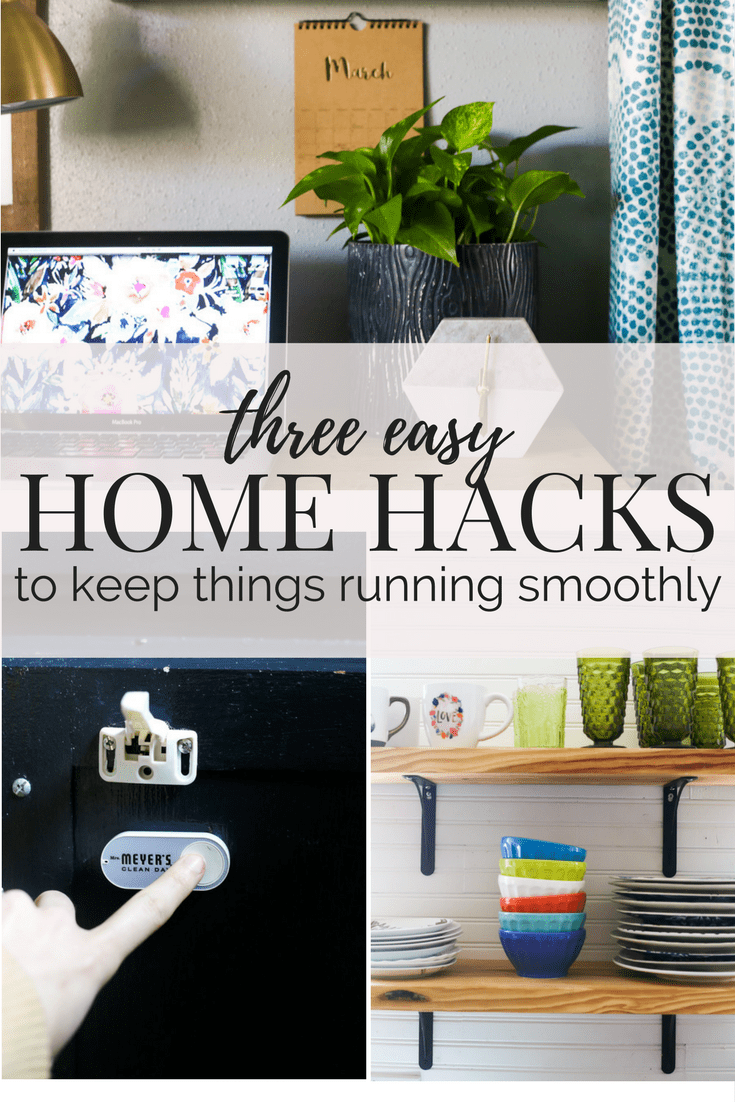 1) Have a schedule. I know it sounds a little silly to have a schedule for your entire life, but I swear to you it works wonders. When I'm feeling particularly stressed or overwhelmed by things, I slow down and try to form a schedule for the day and it always makes a world of difference. Last month over spring break, I jotted down a loose daily schedule for Jackson and me to follow each day – it wasn't anything fancy, just chunks of an hour or two along with what we'd be doing at that time ("play time," "running errands," "outside time" etc.). It helped me create balance in the day and make sure we didn't get stuck doing one thing too long, and it helped Jackson have some predictability each day, which always curbs challenging toddler behavior.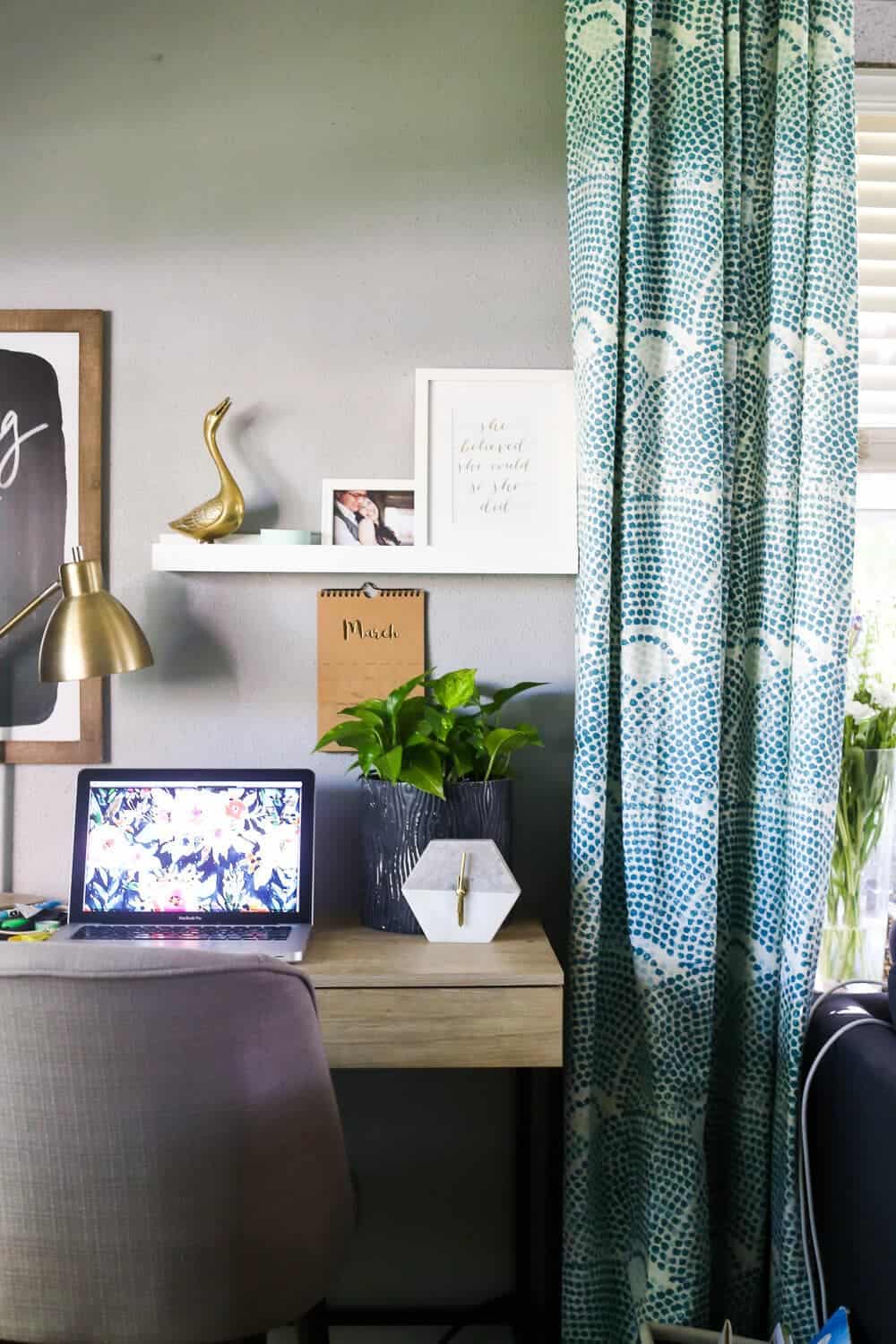 You might scoff at this idea, but if you're feeling like you need a little more control over the way your home runs, give it a shot for a week or so. It works well even if you're not a stay-at-home mom – just create a schedule for the morning and evening hours. You'll be more likely to get more done, and you'll have much more control over your days.
2) Use Amazon Dash Buttons. Y'all, I recently got to try these little magical buttons and my entire life has been transformed. They're a total game-changer. Don't know what I'm talking about? If you have Amazon Prime, you can purchase these little buttons that are tied to specific brands. You link the button to your account and choose what product you want to have automatically shipped to you each time the button is pressed. Then, when you run out of something you just press the little button and it will be on the way to you – free two-day shipping.
Mind. Blown.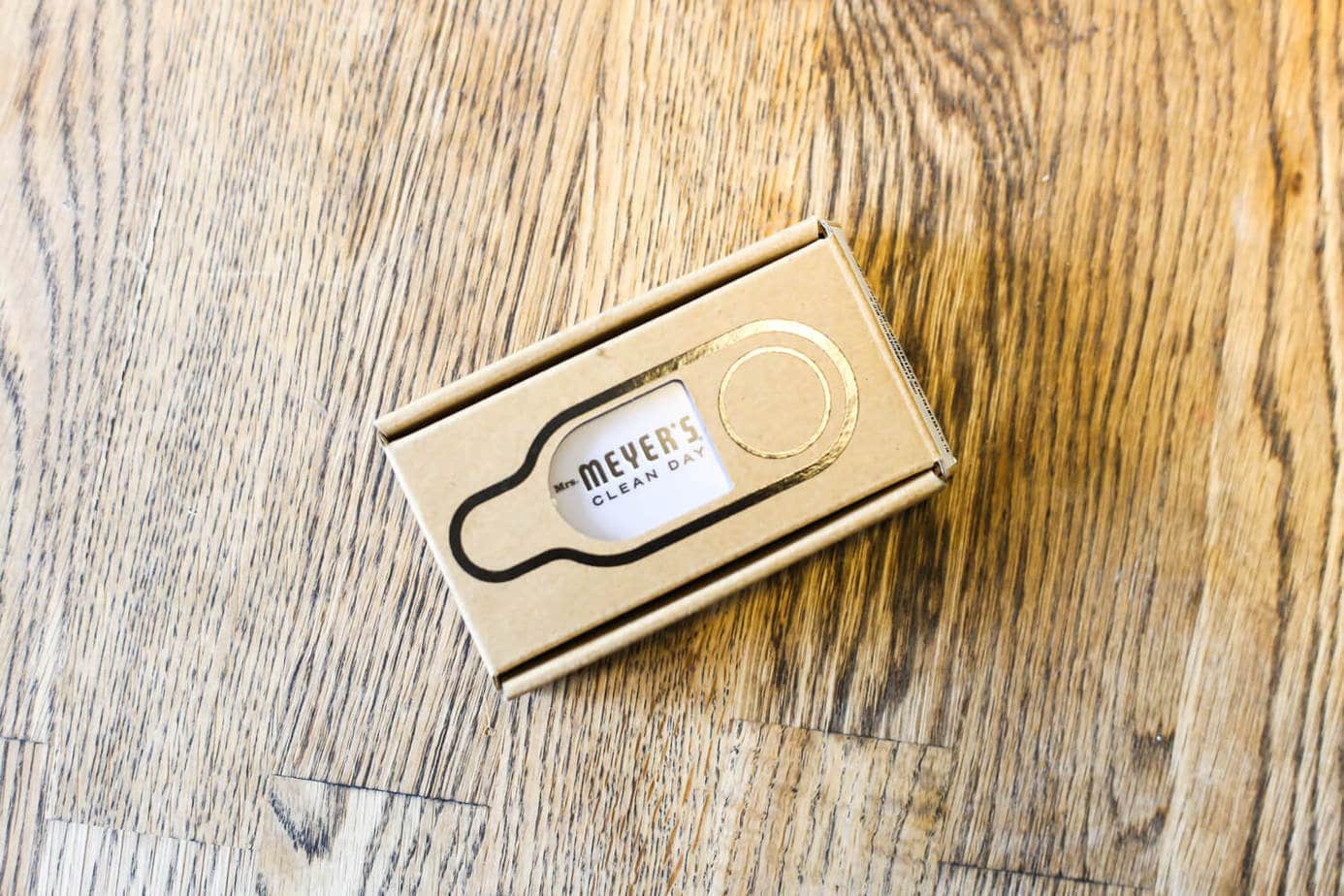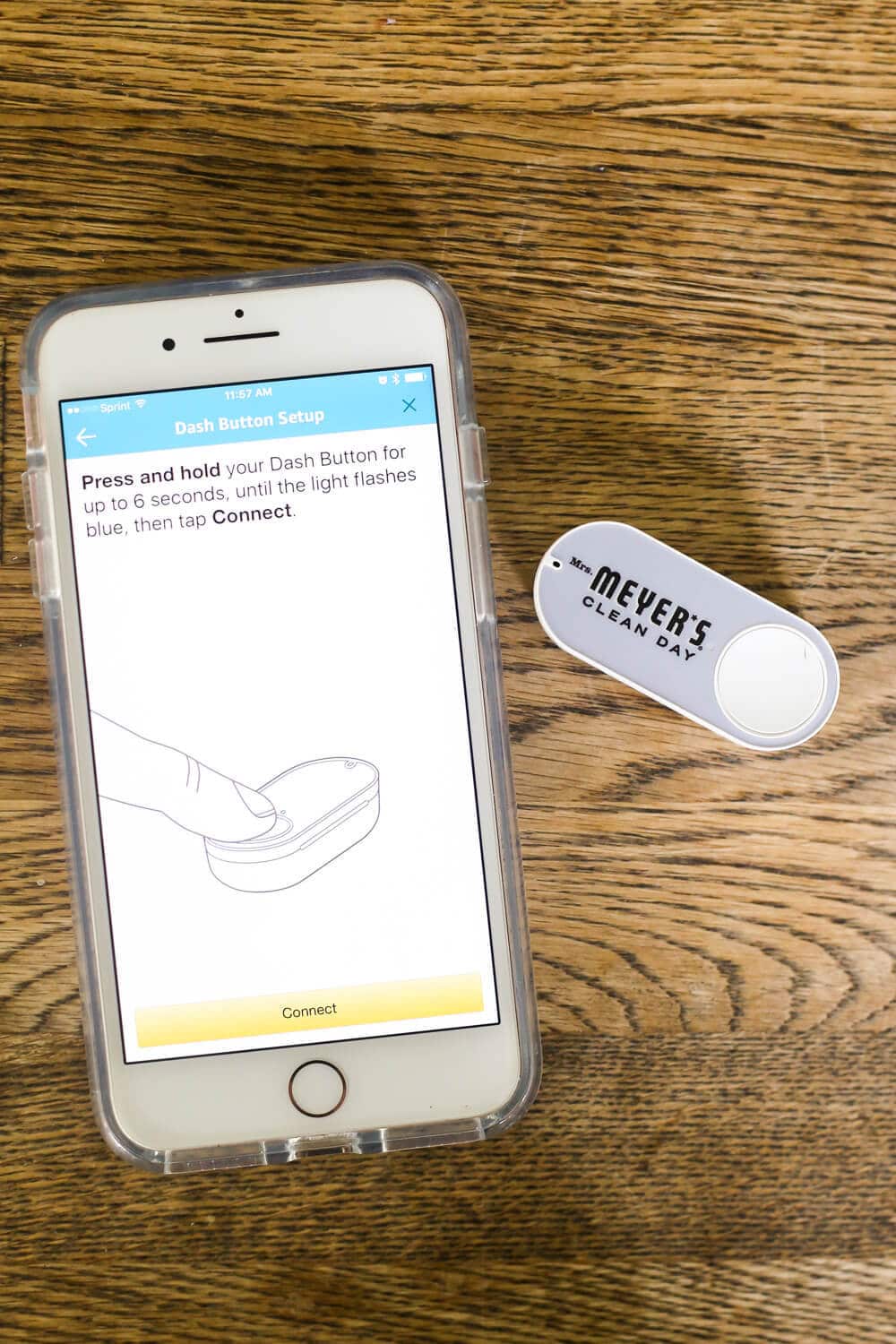 I got a Hefty dash button and a Mrs. Meyer's button. They come with both a hook and a sticky back, so you can easily place them in a convenient spot right next to where your products are. For example, I've got my Mrs. Meyer's button inside the cabinet door under my sink (I have it linked to dish soap), and I've got the Hefty bag hanging from a hook inside the pantry door since I have it linked to plastic bags.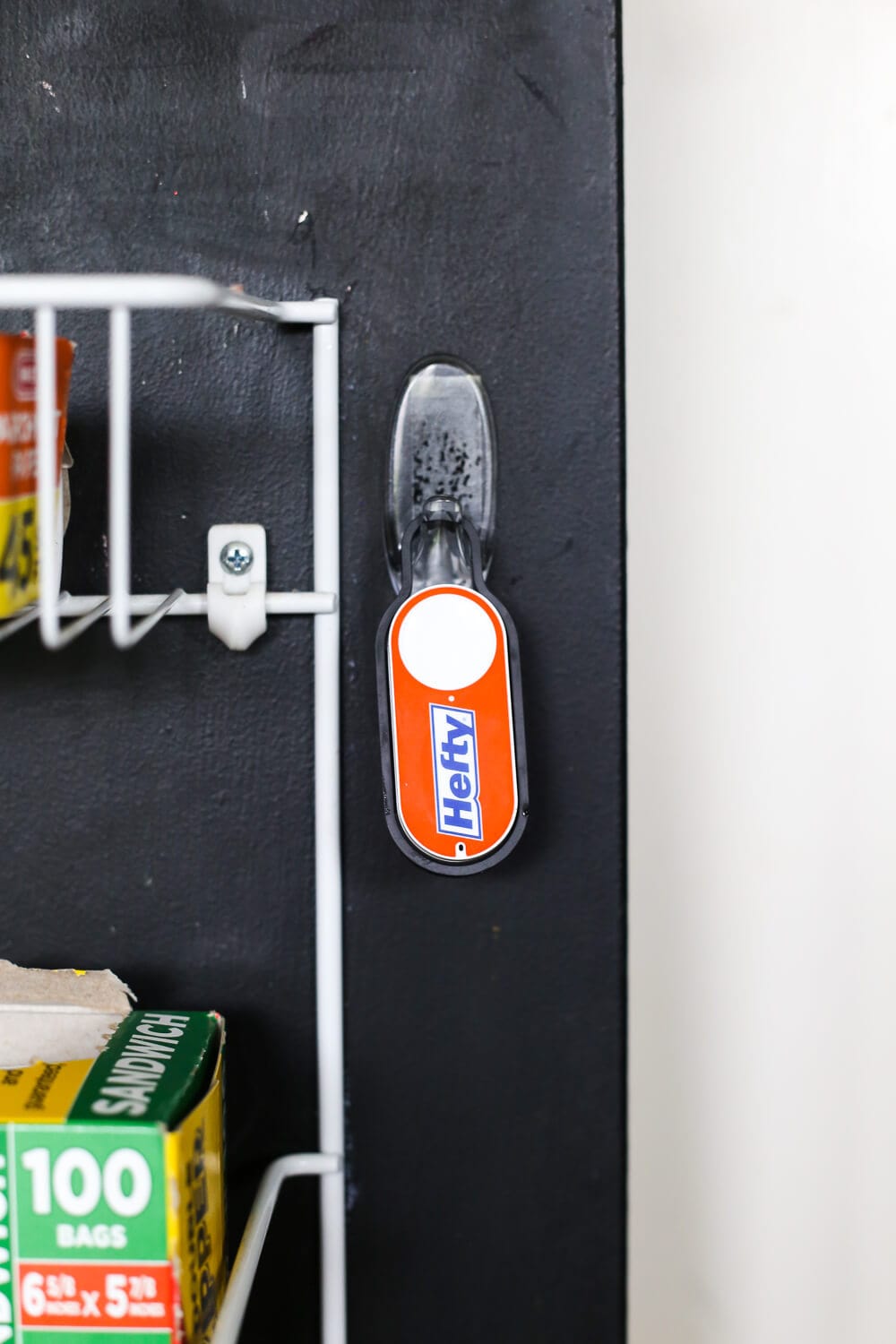 My favorite thing about these little buttons is that I don't have to spend any more time stressing about those things that I always forget to buy. Plastic storage bags are something we don't use very often, so I rarely have to buy them. But when I do, I never remember to actually buy them at the store. We end up going weeks without them and I always get so frustrated because it seems like I don't ever need something until I don't have it in my house anymore. Now, if I run out I can just press the button and I'll have more in two days. Score!
3) Do a 5-minute cleaning sweep before bed. When I'm in the habit of doing this, I find that it makes a major difference in how clean my home is on a day-to-day basis, and it frees up a lot of time for other things (like frolicking in the warm spring sun). I literally set a timer on my phone and spend 5 minutes cleaning right before I head upstairs for bed. It's almost impossible to complain about a measly 5 minutes, but you'd be amazed at how much you can get done.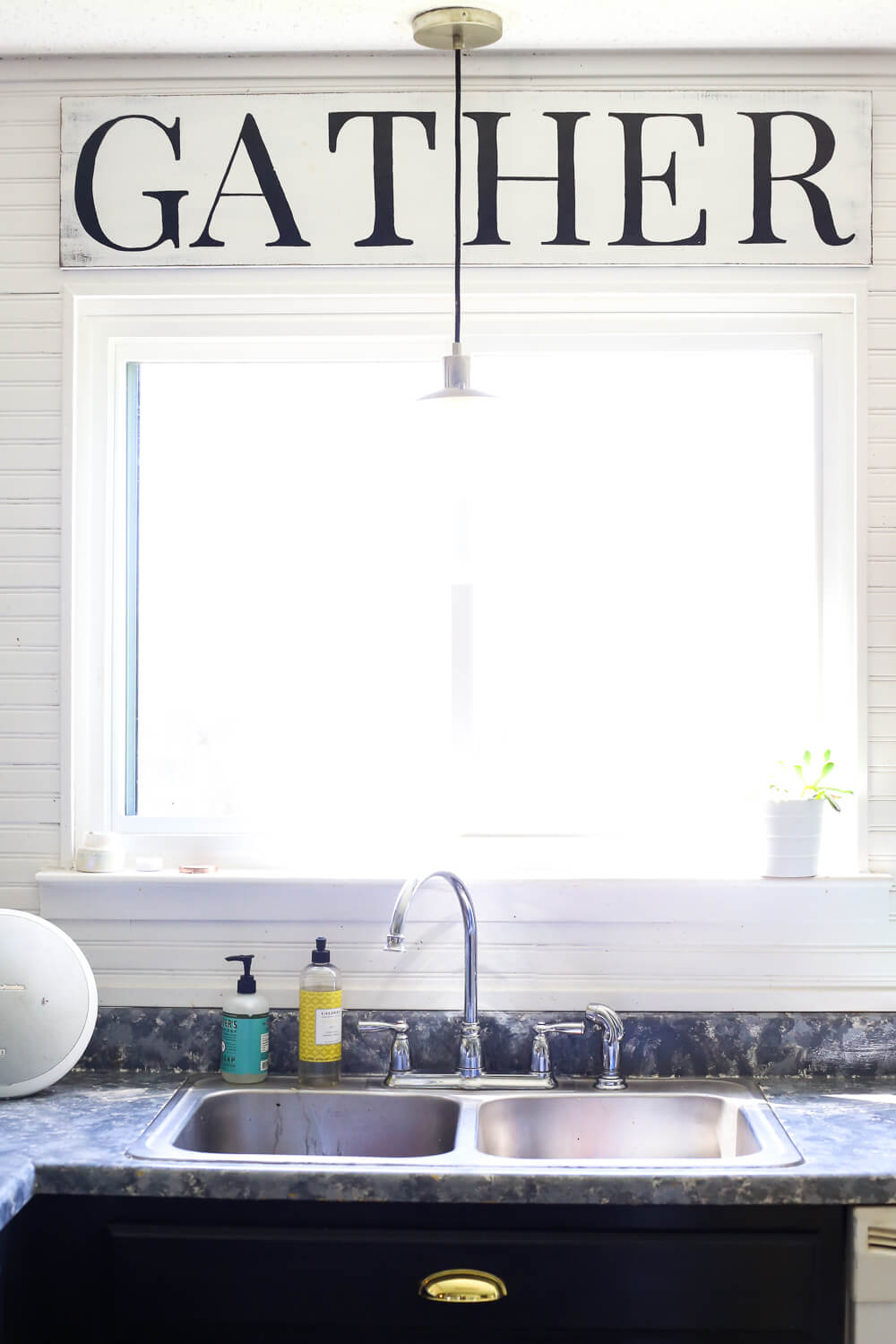 Bonus points if you can convince your spouse to do it with you – double the cleaning!
I know it's hard to stay motivated to actually accomplish things when the sun in shining and the birds are singing, but if you try a few little changes to make things run a little smoother it will be a lot easier to stay on top of things like a, you know, adult.
Oh, but one warning – if you get the Amazon Dash Buttons, be sure to put it in a place where little fingers won't end up pushing the button. There are safeguards in place to ensure that the button won't respond again at least until your first order has been shipped (so if it gets pressed 12 times in a row it'll only order once), but we've already had to cancel an order or two because Jackson just can't resist a good button.
I mean, can you blame him?
(Click here to learn more about Amazon Dash Buttons and to order a few of your own! I swear, I'm going to cover my whole house in these things.)
I was selected for this opportunity as a member of CLEVER and the content and opinions expressed here are all my own.