Corey and I are so fortunate to both be teachers – we get to spend two and a half entire months at home soaking up the family time and going on awesome adventures. We always try really hard to make the most of our summers, but over the years we have learned that summer can get really pricey for us! In the past, we've gone on giant adventures (like our cruise last summer), and while it's our absolute favorite way to spend a week it's just not in the cards for us to be able to do it every year.
This summer, we can't afford a real family vacation so we're stuck here. We've been trying to find ways to make the summer feel special without a big trip, and so far I'm finding that it's not as difficult as I thought it'd be! Here are a few of the ways we've been having fun this summer without spending a ton of money or wandering too far from home.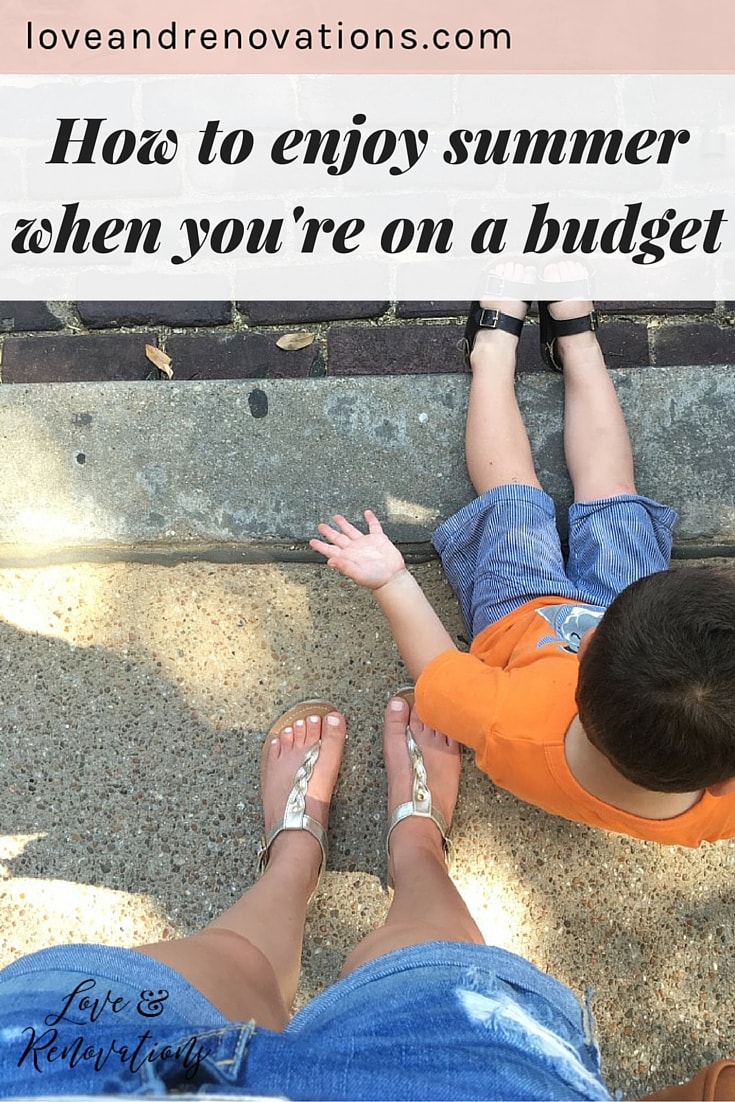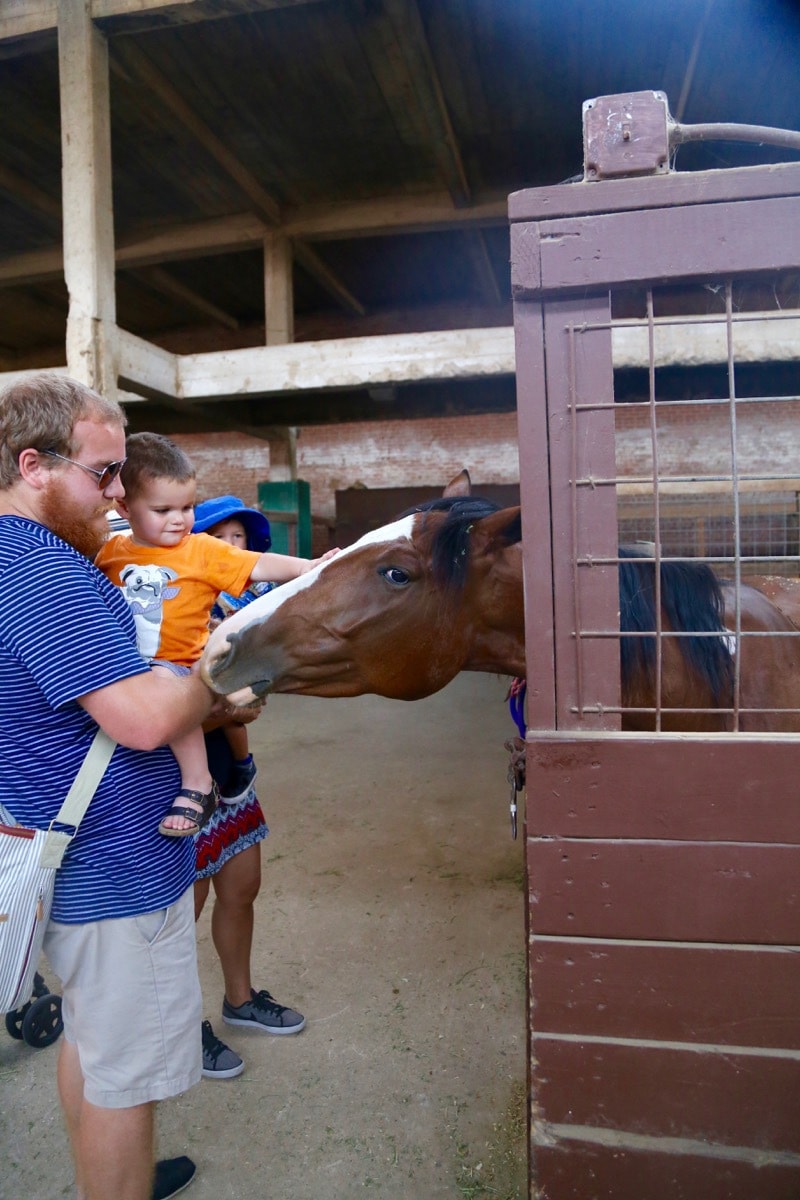 Weekends with friends. A lot of our friends live out of town, and summer is the perfect opportunity for us to spend a weekend with them. We've spent one weekend in Dallas and have a weekend in San Antonio coming up – it's so fun for Jackson to get to see some of our friends' kids that he doesn't see very often, and we love any excuse we can get to catch up with them. It's much more affordable than a normal weekend away since we stay with friends, and we usually splurge and go out to eat once or twice over the weekend. These little weekends away are my favorite mini-vacation when we don't have anything major planned!
Mini road trips. This is another of my favorite ways to spend a day! We took a trip out to Waco to visit Magnolia Market (much more on that in a later post, I promise!), and we're planning to take at least one or two more quick little trips to places a couple of hours away before the summer is over. It's fun to travel somewhere where we can go there and back in a day, and it always feels like such a satisfying way to do something without going too crazy. We never end up spending too much money, Jackson comes home exhausted and sleeps great, and Corey and I always have a blast.
Take the train! We have a train that goes from right near our house in the suburbs all the way to downtown. Jack is obsessed with trains so it's a pretty perfect way to spend a day. We love to walk down to our favorite donut shop, wander into a few stores, and grab lunch somewhere. It's incredibly affordable, and it shakes up our daily routine a bit. We're hoping to catch one of the public buses at some point this summer too because Jack has an infatuation with all transportation modes.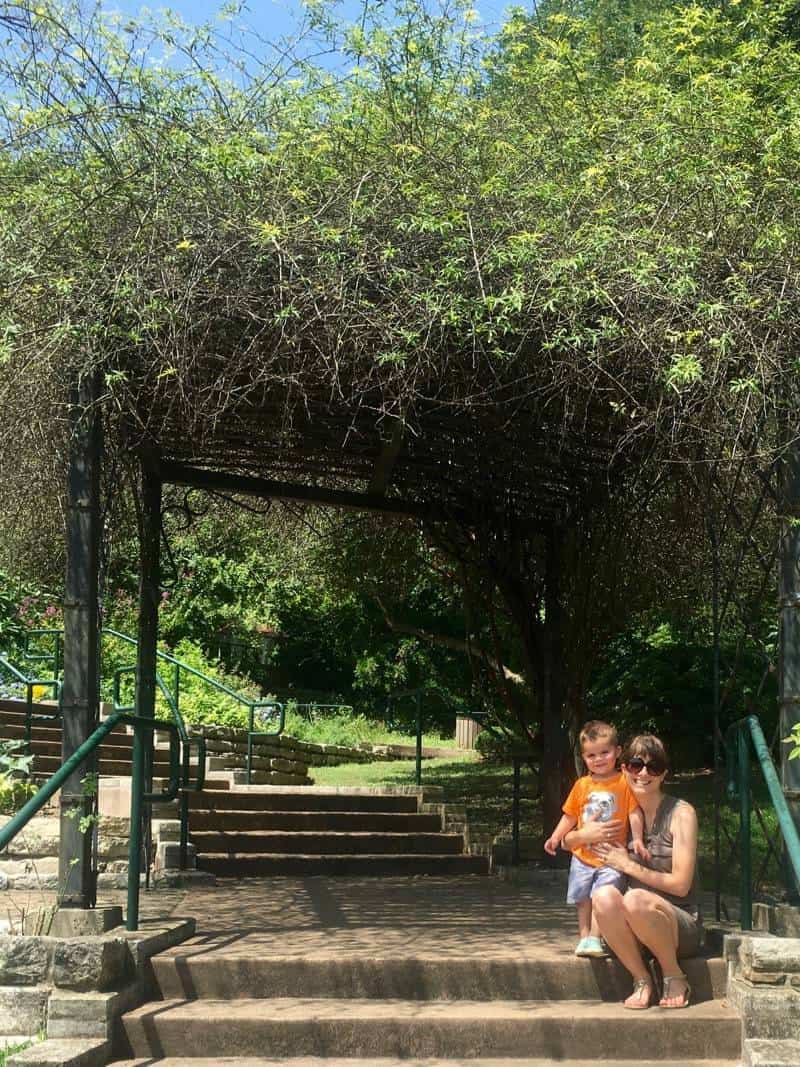 Try something new right next to home. Last year we visited a garden center right near our house that we had never been to and were shocked at how pretty it was and how we never even knew it was there! Ever since then, we've been trying to be more conscious of what is right down the street and we're more intentional about popping into places that we've seen but never tried. We've found some great restaurants and fun stores this way, and it's free if you're just looking!
Embrace the laziness. Sometimes it feels pretty luxurious to close all of the blinds, stay in our pajamas, and have a movie day! We love going out but sometimes turning off our cell phones and being hermits for a day (or a weekend) feels like a mini vacation! Jackson really enjoys days like this in small doses and it's a great excuse to eat a lot of junk food, watch too much television, and recharge a bit.
Look for free activities near you. We have the Free Fun in Austin blog that is constantly listing tons of ideas for fun things to do with kids that are either cheap or free. We've gotten so many ideas from that blog over the years and it always leaves me feeling so inspired to try something new. I'm always shocked by how many awesome different events there are that are close to us and totally free, and they're all kid-friendly. I think most major cities probably have a similar blog or website – find yours and use it!
Make the little things feel special. We love to randomly pick up and head out for ice cream on a whim or make a big deal about going out to a family dinner at a place where we can eat outdoors. Sometimes when we feel like we're getting into a rut it can be really fun to break out of our routine and do something unexpected. A random grocery shopping trip feels way more special when we decide to go out for donuts beforehand and a Saturday afternoon running errands is much more fun for everyone when we run to a favorite park on the way home. It's a small change, but when we start thinking of every day as an opportunity to do something special it works wonders to shift our mindset and make every day feel a little more adventurous.
What are your favorite ways to have fun over the summer if you can't go anywhere big?