Do you ever feel like your kitchen needs a touch of whimsy?
Something fun, temporary, and not too cheesy to make you smile when you're exhausted and cooking dinner on a Wednesday night?
I can help you with that.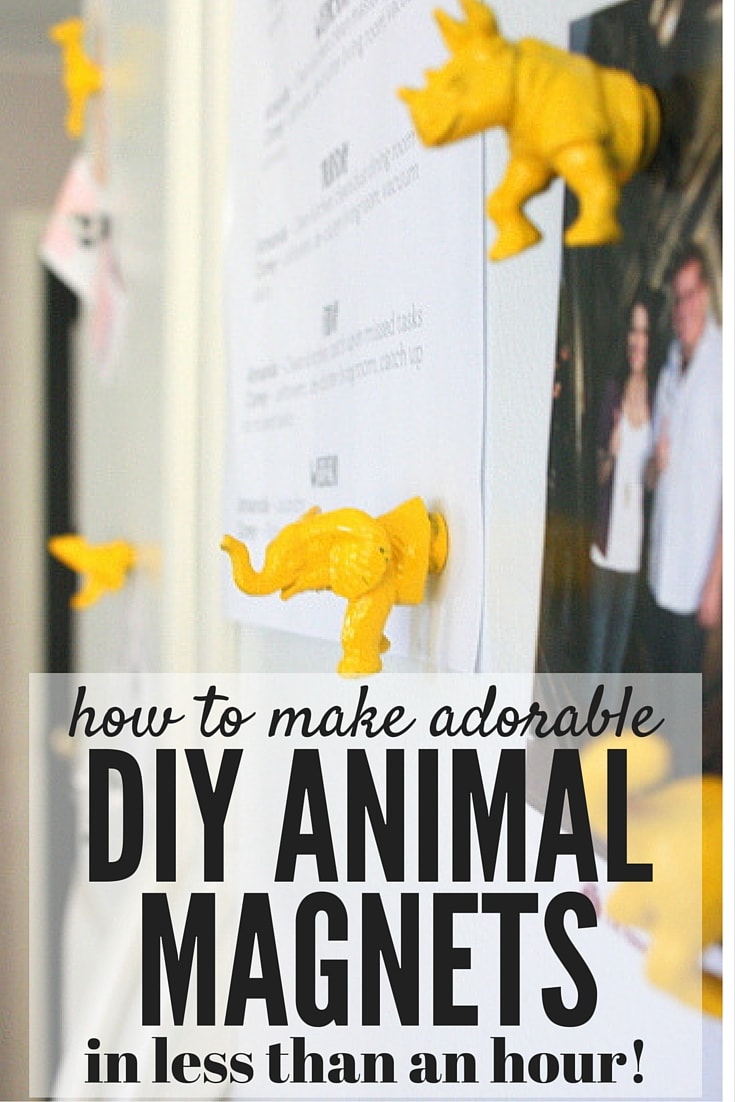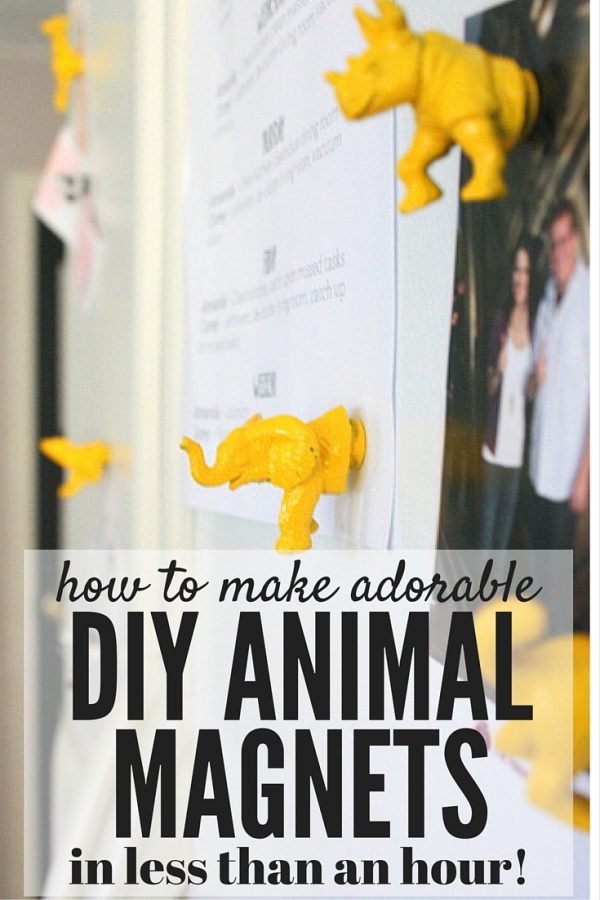 This project was almost embarrassingly easy. All I did was grab a set of these little toy animals from Michael's for about $8.00 along with some magnets.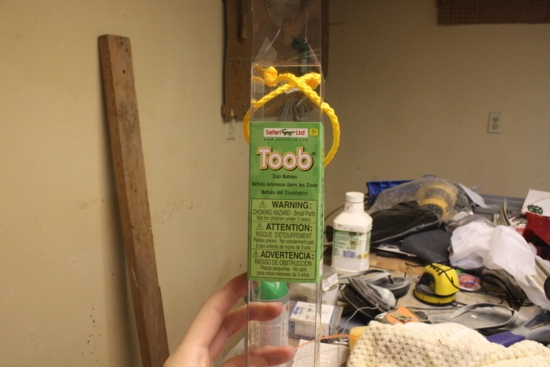 I had Corey cut all of the animals in half for me – he found that it was easiest and quickest to use a box cutter. It took just a few seconds per animal and within less than 5 minutes he had them all cut and ready to go (in the photo below, the animal is already cut because I forgot to take a before photo – whoops!).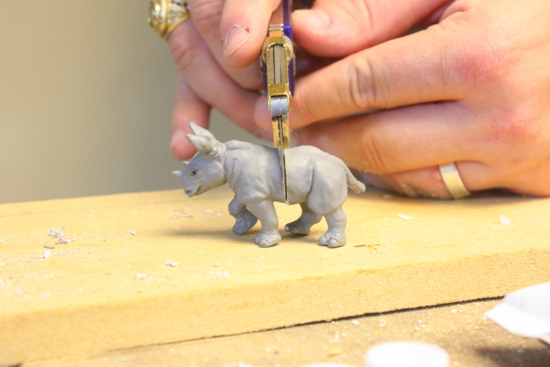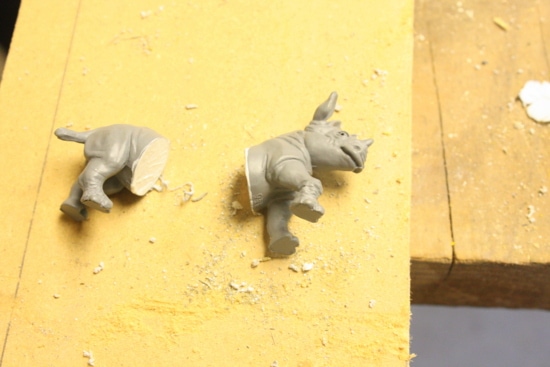 At that point, all that was left was to glue on the magnets and paint them!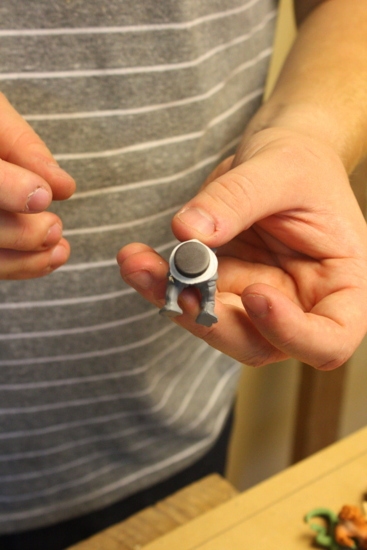 We decided to go with yellow for no other reason than we happened to have a can of yellow spray paint hanging out in our workshop. I gave them all a quick coat, let 'em dry, and brought them in to live on my refrigerator!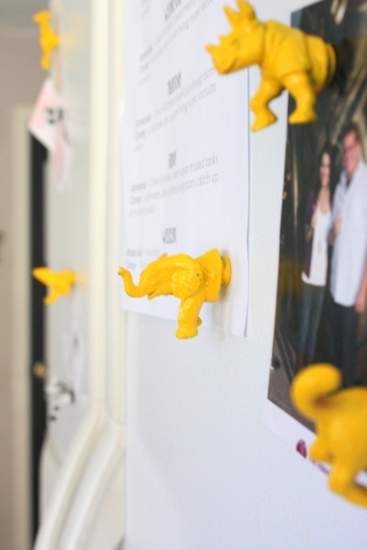 I love how they bring a more cohesive look to the fridge (it's a little thing, but it's nice to not have a random assortment of magnets!) and the pop of color and whimsy makes me smile every time I see them. As you can see, we left the zebra one alone because we figured if we painted it, it would look like a horse and not a zebra. Plus, we liked how the black and white contrasted with the yellow – it's fun!
I especially love the alligator one – we've come to jokingly refer to our doberman, Hadley, as "alligator mouth" because she has a mouth that is so large it seems impossible, so it's a fun little reference to our puppy. They're all adorable, though, and I can't get over how incredibly easy it was to toss these together! And what's even better, we ended up making way more than we'll ever need, so I can switch them up every once in a while and have some different animals if we get tired of the ones we're using right now.
Have you ever made your own magnets for your fridge?