Our new lamps, to be specific.
Another thing I love? Goodwill. We scored these babies for $2.99 each!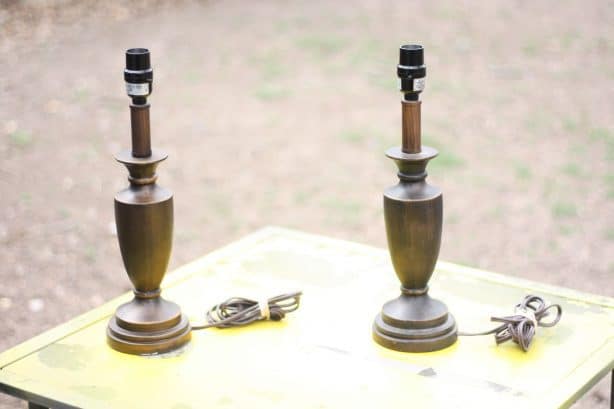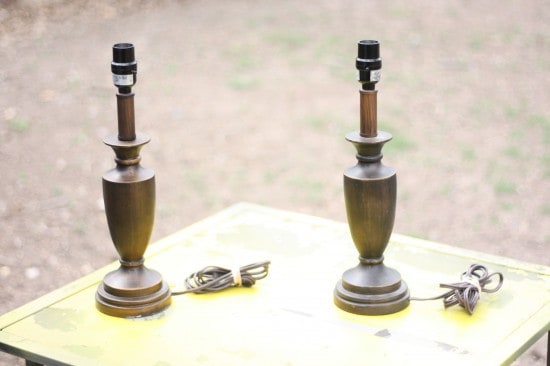 (Side note: Can you tell this is the table we do all of our projects on?!)
When we saw these guys at Goodwill the other day, we knew they would be perfect for us. They weren't looking so cute as they were, but with a little bit of love we knew they'd fit right in to our living room and guest bedroom.
Let me give you a refresher on the old lamps in those rooms: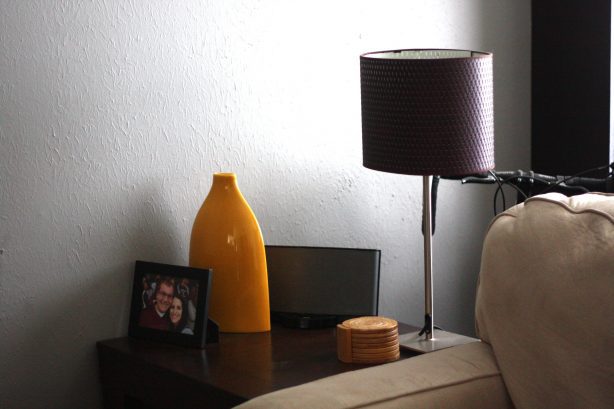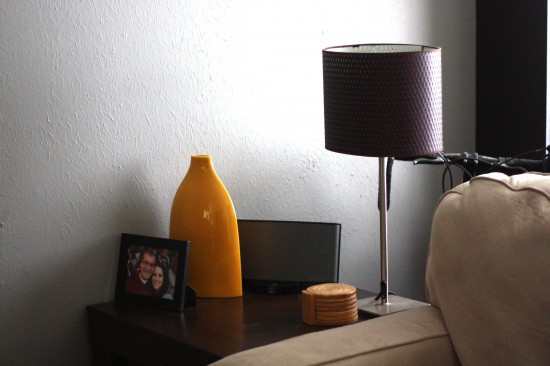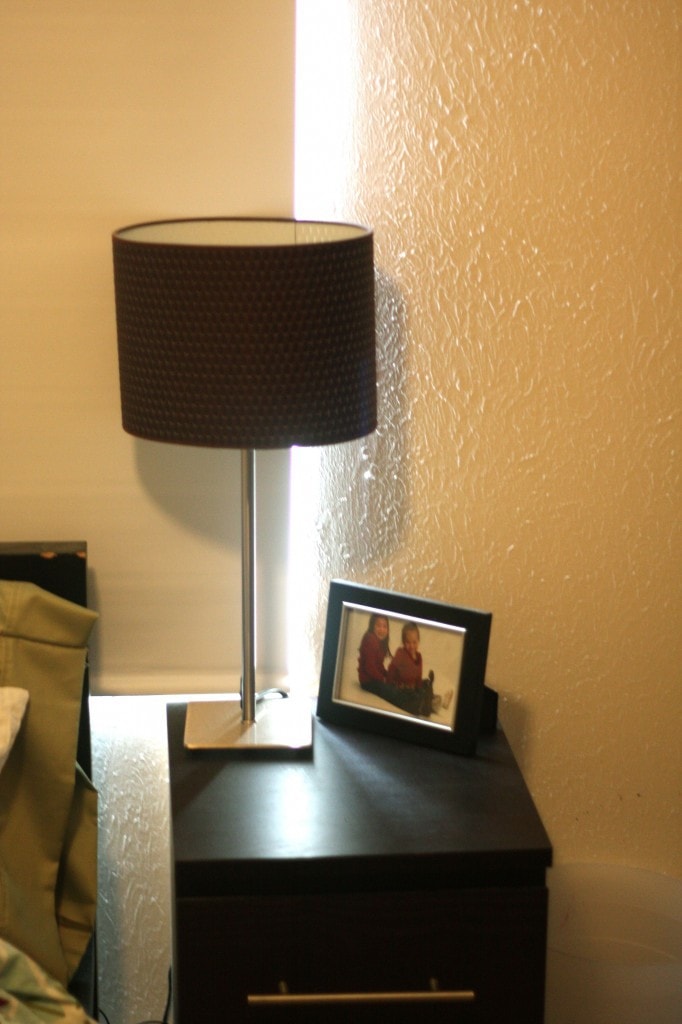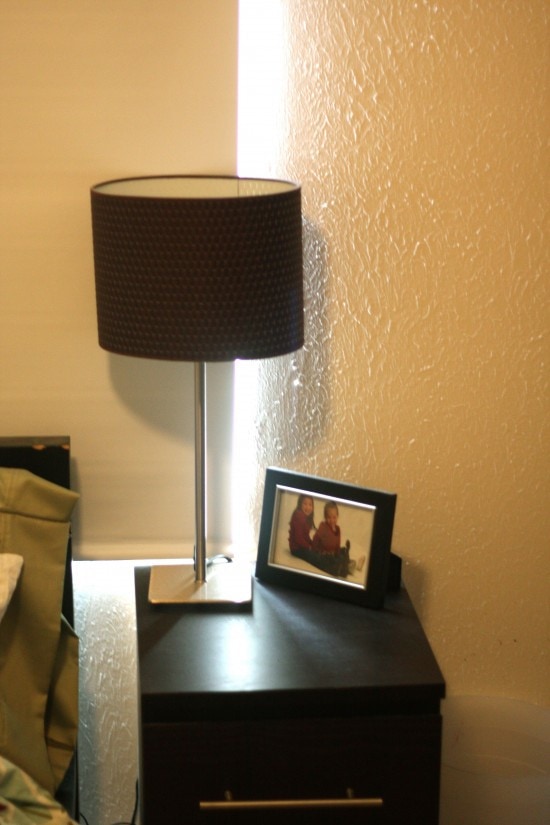 This set of lamps (there's one more, a floor lamp, in the extra bedroom) is the absolute last of the bachelor brown from Corey's old apartment. You have no idea how exciting it is to get rid of them! We had thought about just replacing the shades, since we actually don't mind the base of the lamps, but we really wanted to have fun, punchy lamps.
So, when we snagged the new ones from Goodwill (which just so happened to be ugly brown), I couldn't wait to get to work on them! We started by priming them, and within minutes they were already looking much better.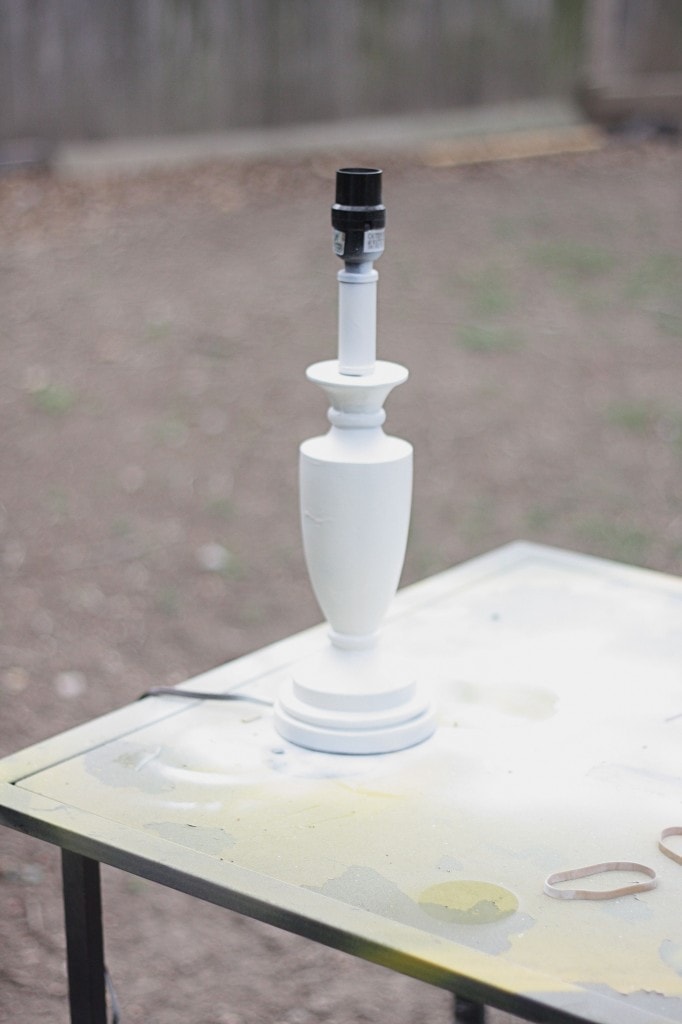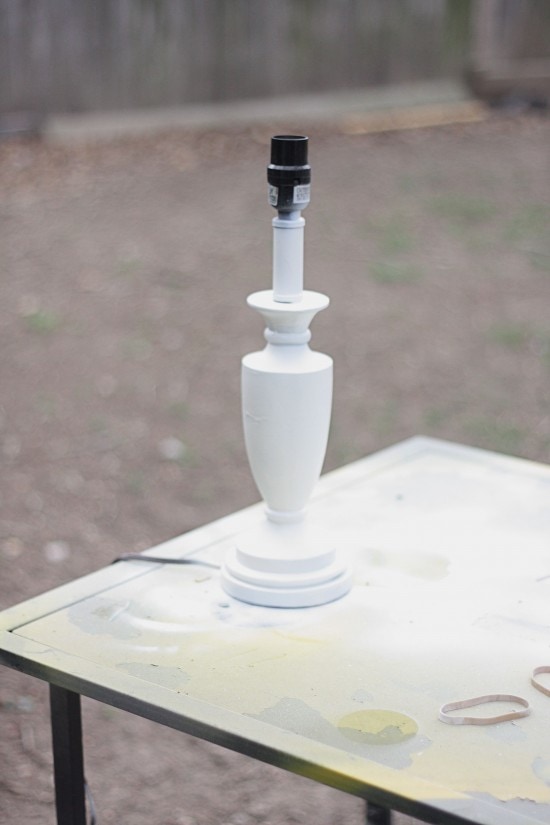 I was slightly tempted to just leave them like that because they looked so pretty, but I had some fun colors just waiting to be used, so I kept going.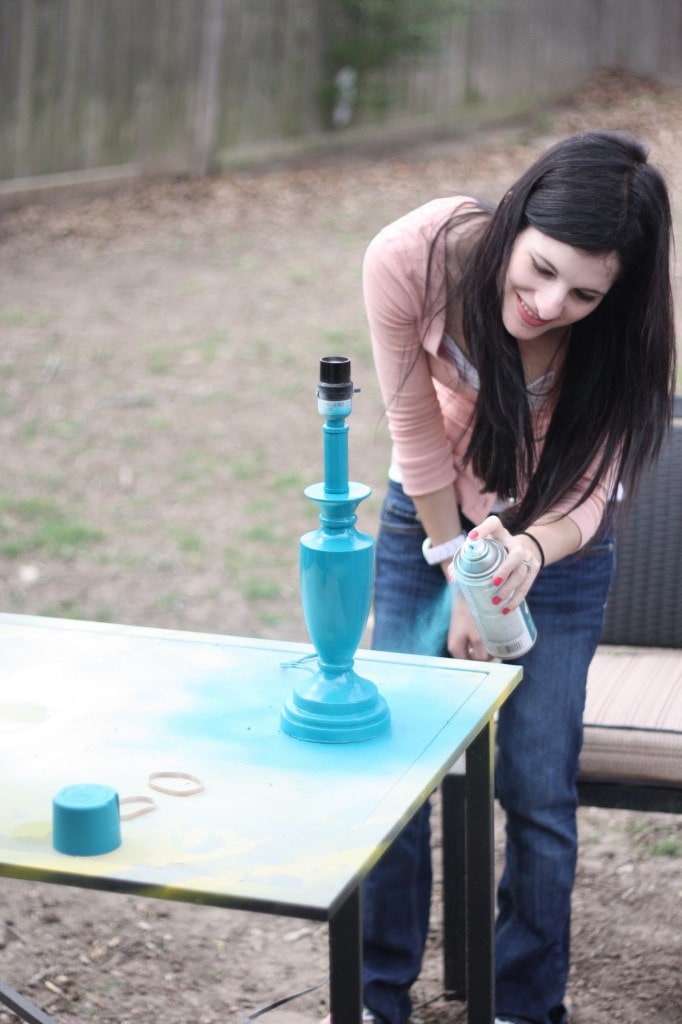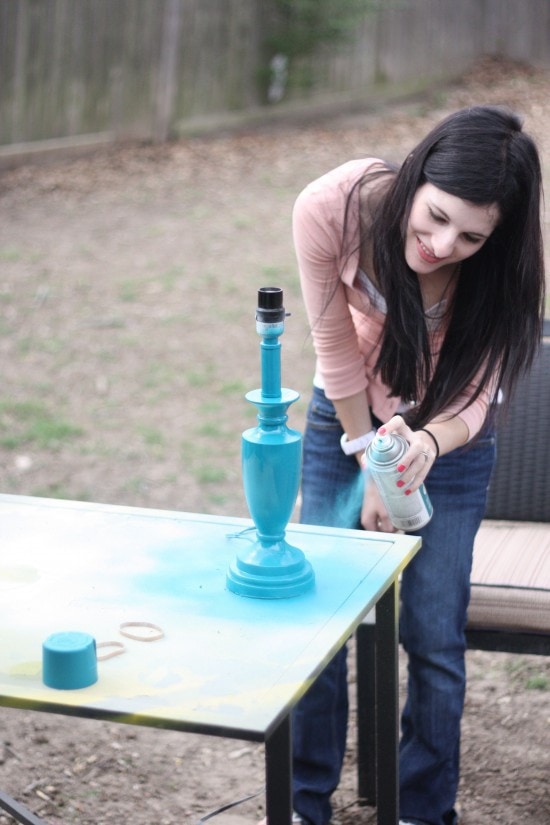 In less than two hours, I had two brand new lamps that I couldn't wait to put in our house! Corey and I were doing mini victory dances as we put the new shades on and realized how great the lamps looked.
We popped them into their new homes, stepped back, and admired our work.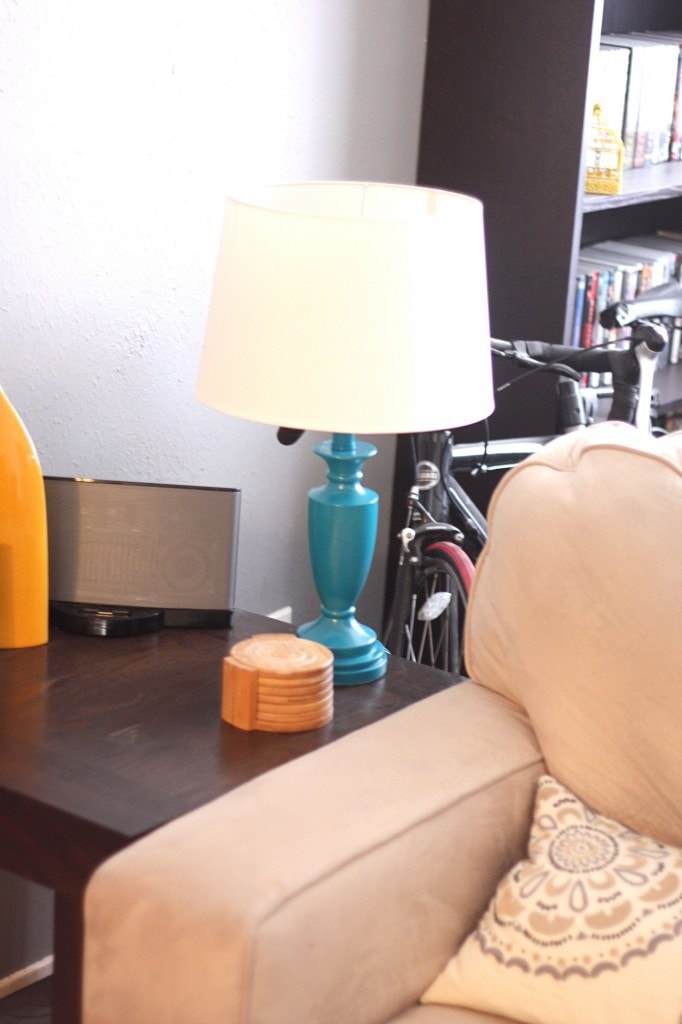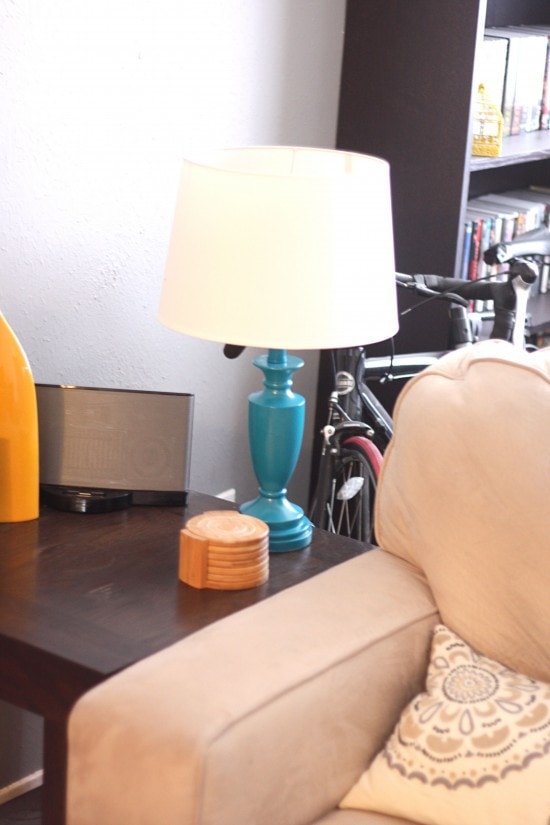 The one in the living room is a color that we've just recently been bringing into the room. We've had pops of this teal color in our kitchen for a while (which is connected to the living room) but the only other teal thing we had in the living room before this lamp was a small throw pillow on the couch. We love the way this color looks with the yellow, and have already found another way to bring even more of it into the living room (which I can't wait to share!)
And then in the extra bedroom, we chose to go with another equally bright color.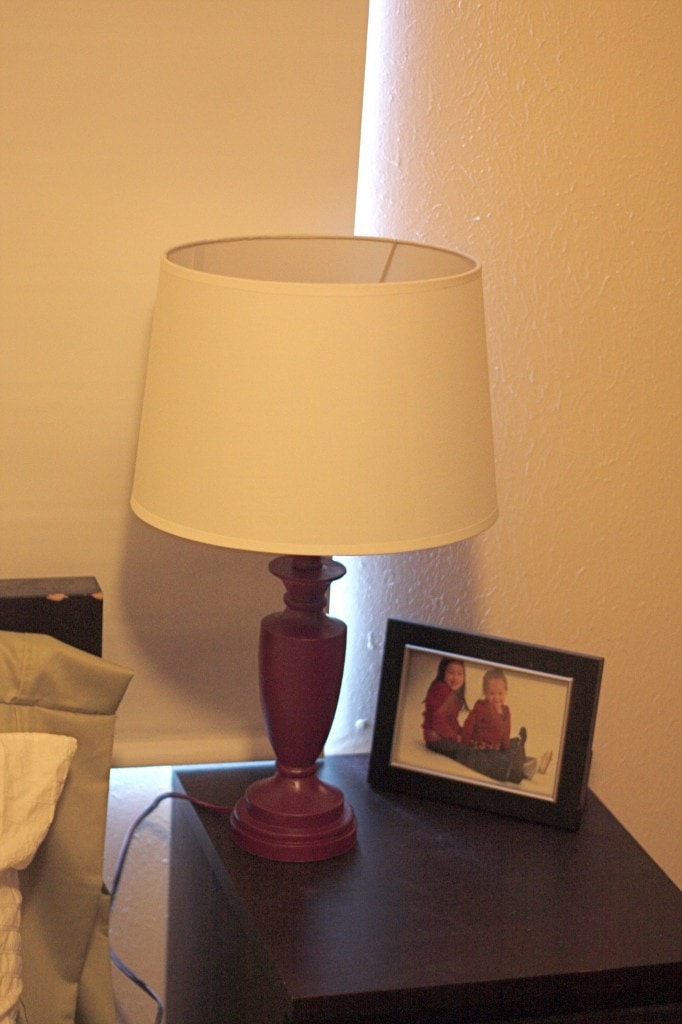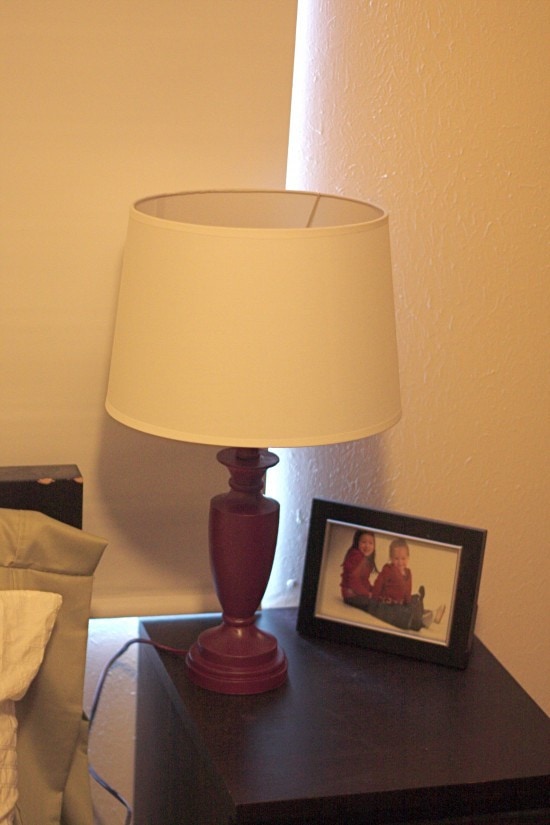 Yes, my husband agreed to (and was even excited about) having a purple lamp in our house! It looks a bit random in the room right now, as there aren't really any other magenta touches (although, it does go nicely with the colors in our chair) but the other side of the bedspread (which you can actually see in this post from Weddingbee) actually has that exact color in it! So, once we have a bigger house and can actually separate the office from the guest room, it will make a lot more sense.
And that, my friends, is how we spent less than $40 (including shades and paint) on two brand new, completely customized lamps for our house! We both let out a big grin every time we see them, and we're so in love with how they turned out!
Have you ever found any treasure at Goodwill?