September! You guys! It's officially almost fall. I love summer and as a teacher, I always felt like it kind of had to be my favorite season, but now that I don't have any official loyalties I can definitely confirm that I'm a fall girl through and through. I love the crisp air, the pumpkins everywhere, and the excitement of knowing that the holiday season is coming. I'm really looking forward to seeing what it will be like to experience fall as a work-from-home mom – and Jack starts preschool in just over a week, so soon I'll actually have time to get some dedicated work done during the day!
Today I'm just popping in to share a few of my favorite things lately. As always, please share some of your favorite things in the comments as well – I always love to know what's been making you smile lately!
Things I'm Loving in September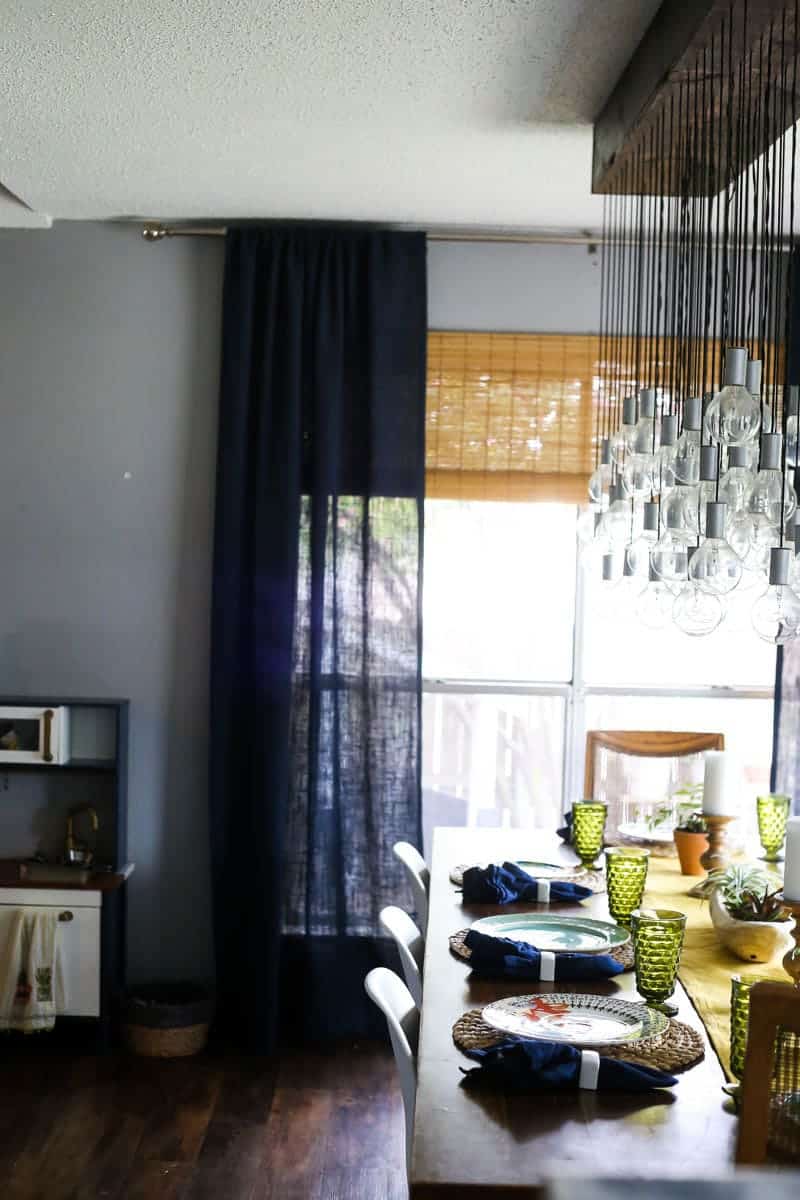 This post contains affiliate links. Click here to read my full disclosure policy. 
Fall is coming and I'm dreaming of cool weather clothing already. Of course, here in Texas, it'll be a while before I can wear any of it but that doesn't stop me from daydreaming about it. I'm really loving this sweater, this tunic, these jeans, and these boots. What are your fall wardrobe essentials?
I'm really loving that we're finally crossing some really old items off of our to do list. It's a little bittersweet that we're getting all of these things done right before we leave, but it feels so good to see some of the things we've been dreaming about for years actually come to life. For example, I finished up the flooring in our kitchen and it's one of my favorite things EVER! I've also been working on a fun feature wall in our bedroom and a total fireplace makeover. I can't believe it's taken us so long to get some of this done!
I'm so excited for fall television! I'm looking forward to trying The Good Doctor, The Resident, Will & Grace, & Life Sentence. Of course, I'm pumped for the return of my favorites too – like Scandal, American Horror Story, This is Us, and Blacklist. Oh! And Stranger Things! Ah! Fall television is the best, y'all. Can you tell I'm a TV person?
I absolutely adore my curling wand. I got it at the beginning of summer, so I've been using it for a few months and I can confidently say it's probably the best thing that's ever happened to my hair. I love the curls it gives me, and I love that I can spend 5 minutes refreshing the curls on day two (or three…) and they look just as good as they did the day before! Oh, and? I just recently bought a hair dryer (seriously, I had never owned one in my adult life), and it's pretty wonderful too. Who knew I didn't have to wait 8 hours for my hair to air dry?!
I have talked about these before, but can I just once again sing the praises of these sandals? I got them in the spring and I think I've worn them almost every single day since. I have the pair linked above and a brown pair, and I wish I would have kept a closer eye on the fact that they were on sale so I could have gotten them in every color (there are a few options left, though)!
I can't even tell you how much I'm loving working from home. You guys, there is something so special and invigorating about knowing that I'm in charge of my own days, I'm running my own business, and I'm making things happen. I can't tell you enough how grateful I am to you guys for reading this blog and supporting me, and to Corey for being the most encouraging, supportive, and up-for-anything husband ever. I never would have made this leap if he hadn't encouraged me to, and I'm so thankful that he did. This has been a life-changing transition in the most wonderful way and I can't wait to see where it leads us!
Before we get too sappy here, let me tack on one more – I'm LOVING Bachelor in Paradise! Are you watching?! Let's dish!
What are you loving this month, friends?