I promise I'll finish up the house tour soon, I just have one little project I want to share before I do.
And trust me, when I say "little project," I really mean little. It's pretty insignificant, but I get excited about the little things in life, so I'm going to share anyways.
The other day, I was reading blogs and I was completely inspired by a post by my fellow bee, Bri. If you have time, go over and read it and watch the video. It's awesome. The video got me thinking about bookshelves and how much I absolutely hate the two that we have in our guest bedroom. They're messy, disorganized, and not at all pleasing to the eye. Need proof?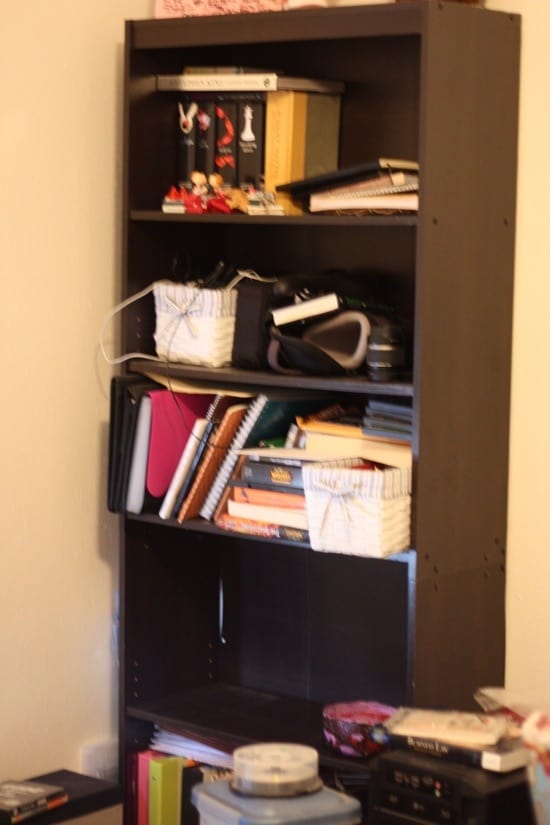 Sorry about the less than clear photo. Still learning how to use my new lens! Oh, and I had already started reorganizing this when I remembered to take a photo, which is why there's an empty shelf. Whoops!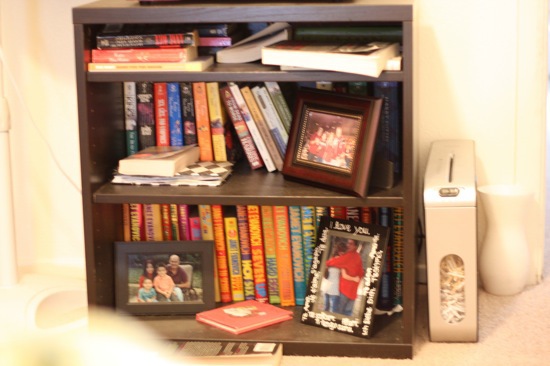 So, I decided that I was going to do something about it. I realized it was silly to have all of our books in the tiny bookcase (which isn't visible when you first walk in the room)  and all of the ugly office-y stuff in the big bookshelf that's the first thing you see when you walk in.
I set to work, and not even an hour later I had a totally new set-up that looks so. much. better.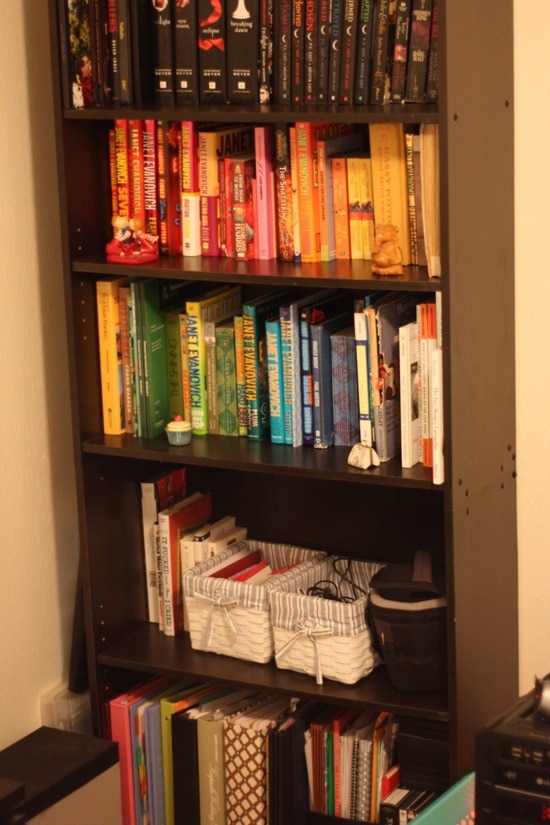 I absolutely love the look of books organized by color, and I'm so glad I did it. I'm kind of obsessive when it comes to alphabetizing things, so it was definitely not easy for me to do it this way – the organizational freak in me died a little bit every time I placed a book that started with "R" next to one that started with "D". But it looks awesome, so I'm sure I'll get over it.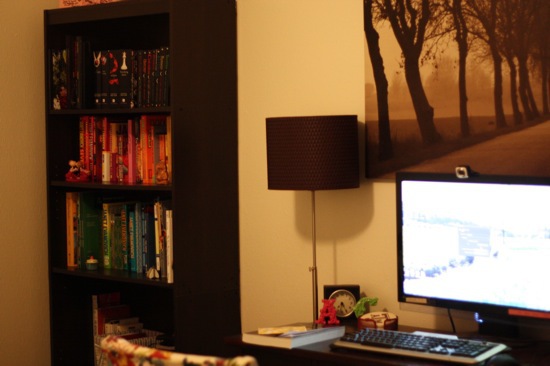 A better view of how it looks in the room
And now, the smaller bookshelf is still pretty ugly looking, but at least it's organized! And at least now, this ugly stuff isn't the first thing you see when you come in!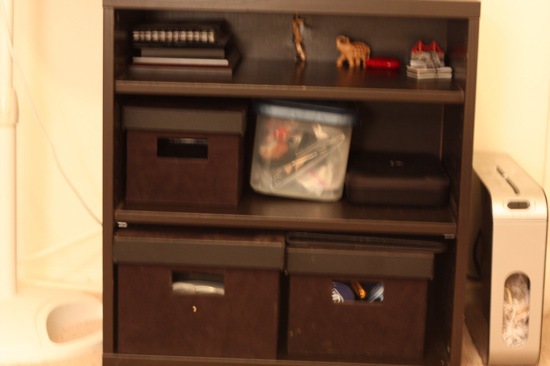 Again with the fuzzy images! I'll get better, I promise!
It's definitely a small change in the grand scheme of things, but now I smile when I walk in the room rather than cringing. I think that's a good thing, no?
Have you ever done a small project in your home that made a huge difference to you?