Well, we survived. Jackson is a year old, we had a birthday party, and it was fabulous.
Corey and I got him a play kitchen for his birthday (more on that later once I get good photos of it!) and he is completely and utterly obsessed. He had the biggest grin ever on his face when he first saw it, and spent about half an hour just putting things in the cabinets and taking them back out. Definitely a successful gift!!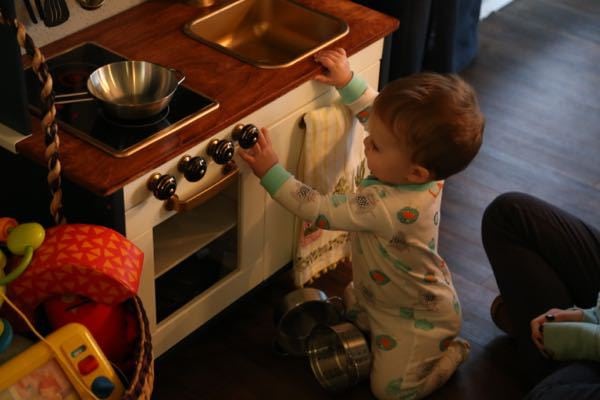 He took an awesome nap before the party and was ready to go when everyone got there. We had a waffle bar with a zillion toppings and options and it was so much fun. I made crockpot hot chocolate (I use this recipe and it's 100% the most amazing thing you will ever put in your mouth. I can't drink any other hot chocolate anymore) and we had mimosas for the adults. Jackson loved the waffles – I think he ate more than me – and it was so fun to watch everyone get creative while putting theirs together!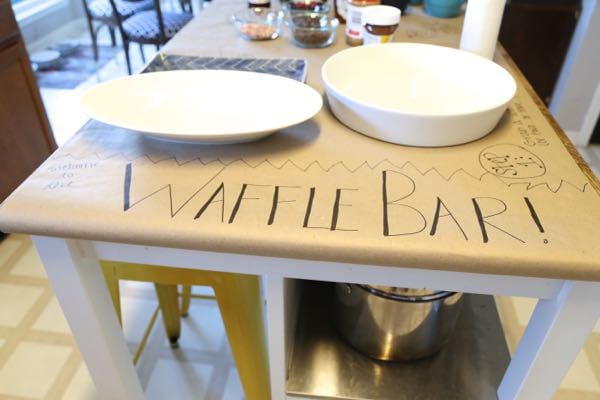 I strung his photos up across the window in our dining room and we had a slideshow playing of photos from his first year throughout the party. Everyone seemed to enjoy checking out the photos and I could have sat and watched the slideshow all day long.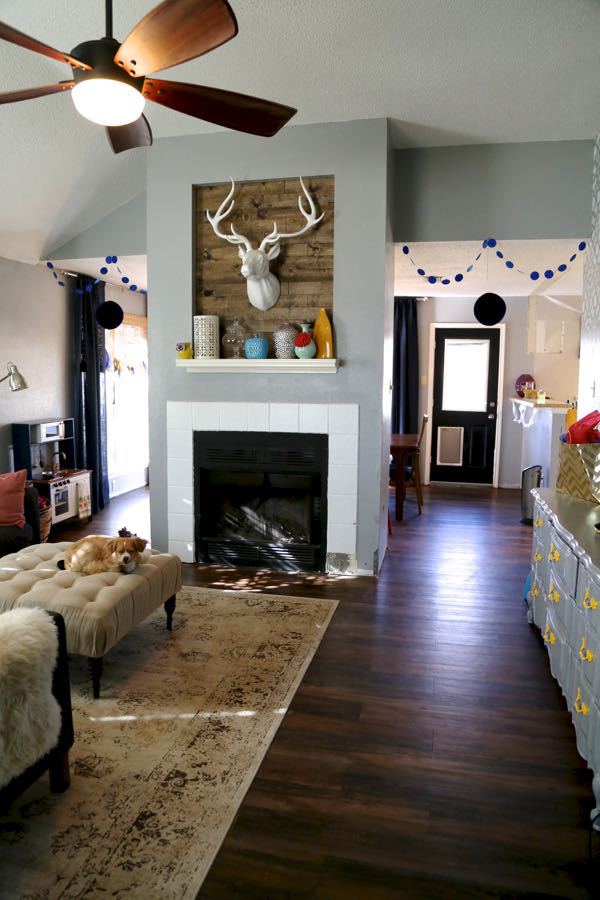 He had a blast opening presents, but he wanted to stop and play with each one before moving on. It's sweet (and I will miss that trait when he gets older and loses that!) but we tried to get him to focus a bit so the guests didn't get too bored watching. He got a ton of food and accessories for his play kitchen, and I can't wait to watch him get creative with it as he gets older!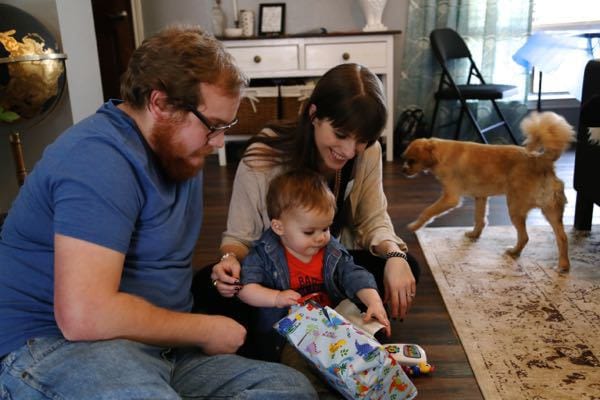 I made him a "healthy" smash cake (sweetened with fruit, no added sugar) and he cracked us up with how delicate he was! He carefully picked each blueberry off the top and ate them, and he wouldn't dig into the cake at all. I broke a piece off for him in hopes that I'd get him more interested, but he preferred to just go play with his new toys. He ended up picking at the cake for about five minutes before declaring he was "done!" and got down to go play. Oh well – I wasn't really looking forward to getting him all cleaned up afterwards, anyways.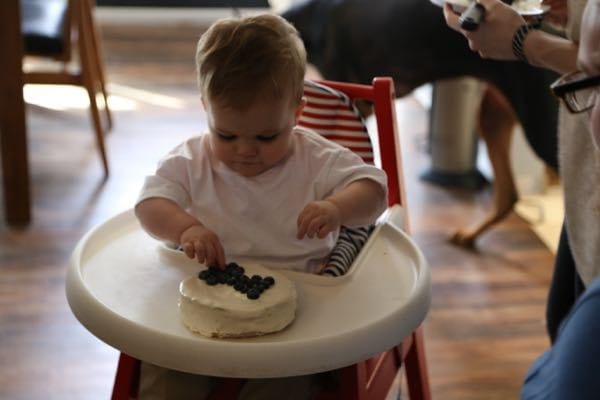 The day was a total blast and I'm so glad we had the party. I can't believe my baby boy is a whole year old!