I have a two year old.
Two years old.
I don't even want to talk about that. I don't know how it happened. But here we are. And you know when there's a birthday, there's a party. Last year we kept Jackson's party pretty simple – no theme, just some coordinating colors and a delicious brunch. This year, though, we knew we would have to do something with a little more personality for our rambunctious little monster.
Normally, I'm not big on themed parties. But. Jack is a huge fan of Sesame Street. Like, mega-fan. Almost every time he eats a snack he has to shout "Om nom nom, I Cookie Monster!" and he cannot sleep without his Cookie Monster stuffed animal tucked in right next to him. He loves Elmo, Abby, and all of the other friends on Sesame Street, and he just cannot get enough.
We really didn't want to go the themed route. But, it's his birthday – not mine. So, we decided to go with a loose Sesame Street theme – we used lots of primary colors and a few subtle nods to the characters…but I wasn't about to go out and buy Elmo cups.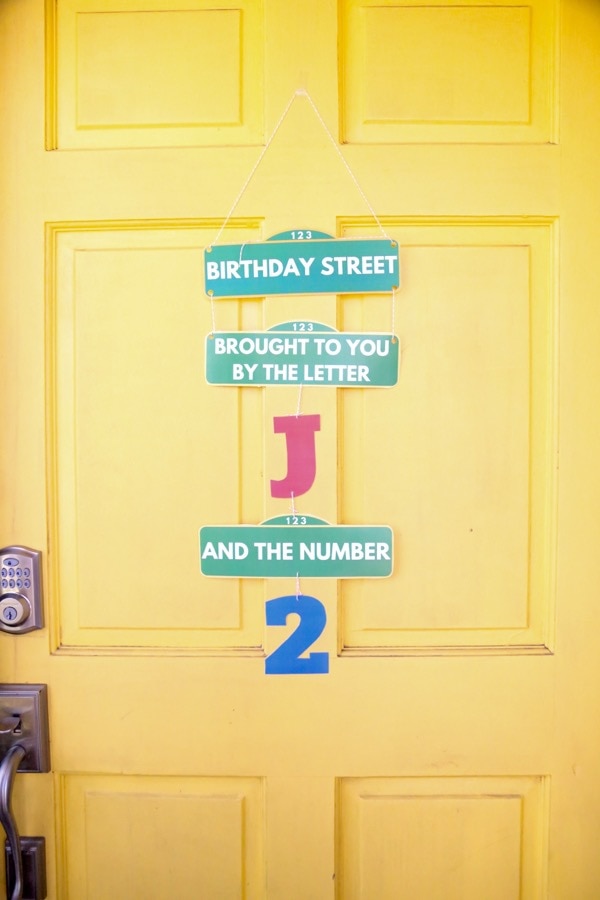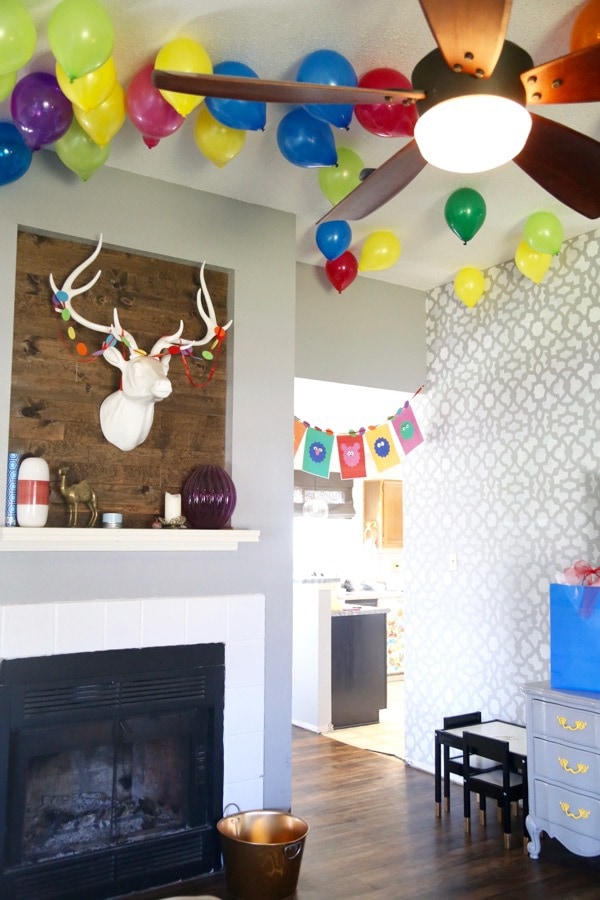 We bought some cute coordinated plates and cups, threw streamers and balloons everywhere, and then added in some homemade decorations. Bam. Done.
I will admit, though, that I had a little too much fun making all of the homemade Sesame Street decorations. I didn't want to spend an arm and a leg for the "real" stuff when I don't really even like how it looks, so I decided to make a garland for the living room with abstract representations of each of his favorite characters. I even tested it out on him to see if he knew what it was supposed to be, and he immediately recognized every character so I considered it a win.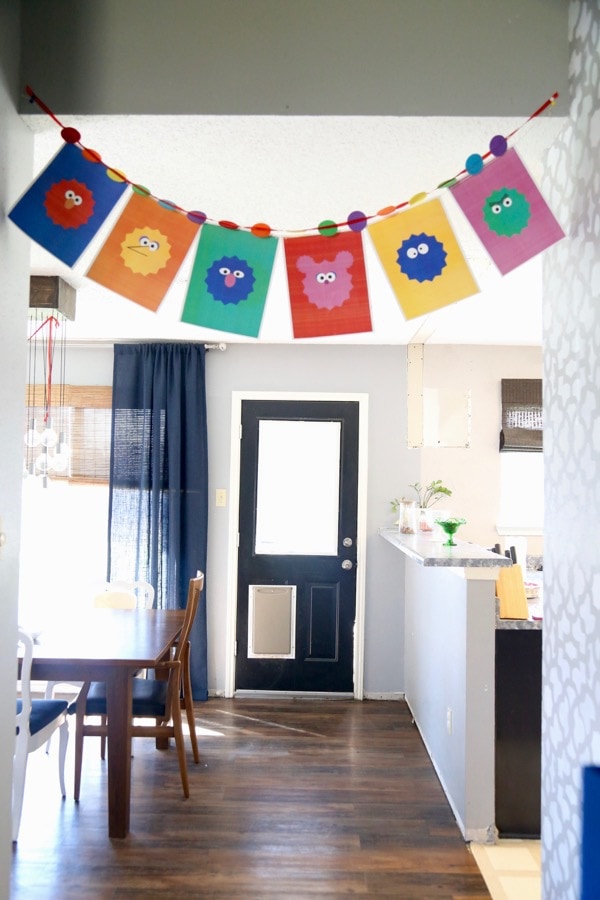 I also got cutesy with the food (seriously you guys, I never do this sort of thing) and made a little Elmo and a Cookie Monster. I asked him who it was supposed to be and he said "Grandma."
Not quite, kid.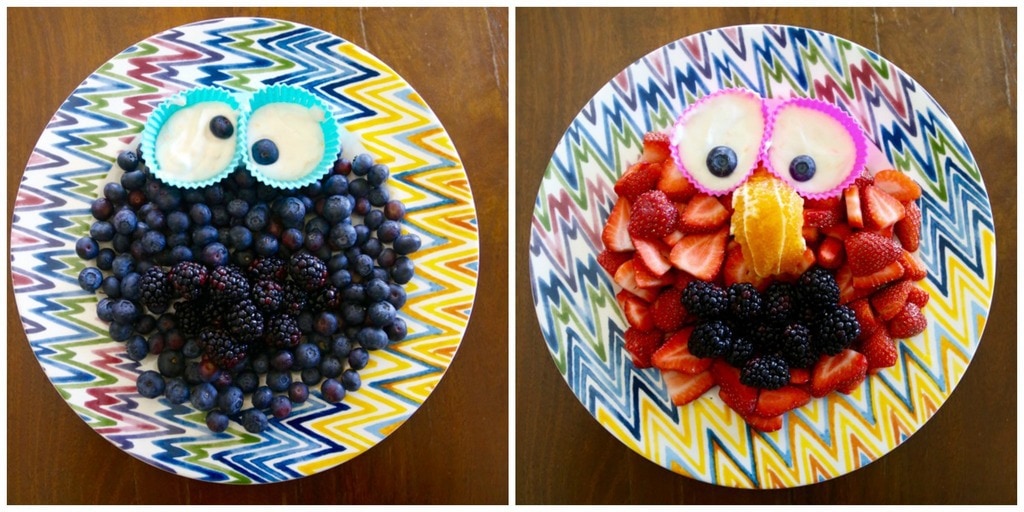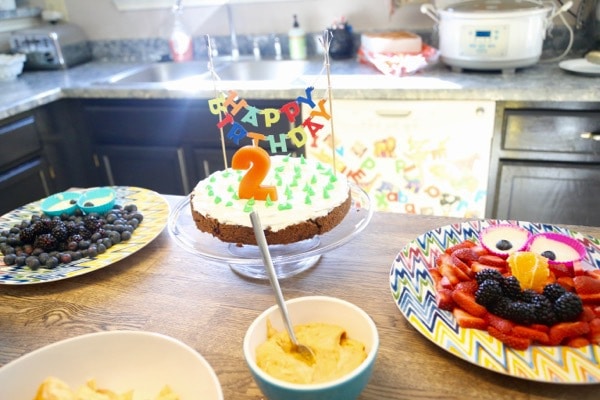 We also had a little photo booth set up in the kitchen. It was something I threw together because it's always a huge hit at our class parties at the high school where I work, but I admit that I may have overestimated its popularity because we were really the only ones to use it. But it was cute!
I even made some Sesame Street themed photo booth props – the toddlers enjoyed playing with them, and Jackson likes to carry them around the house so I guess it was worth it. I'm sure they would have been a bigger hit if we had more kids at the party!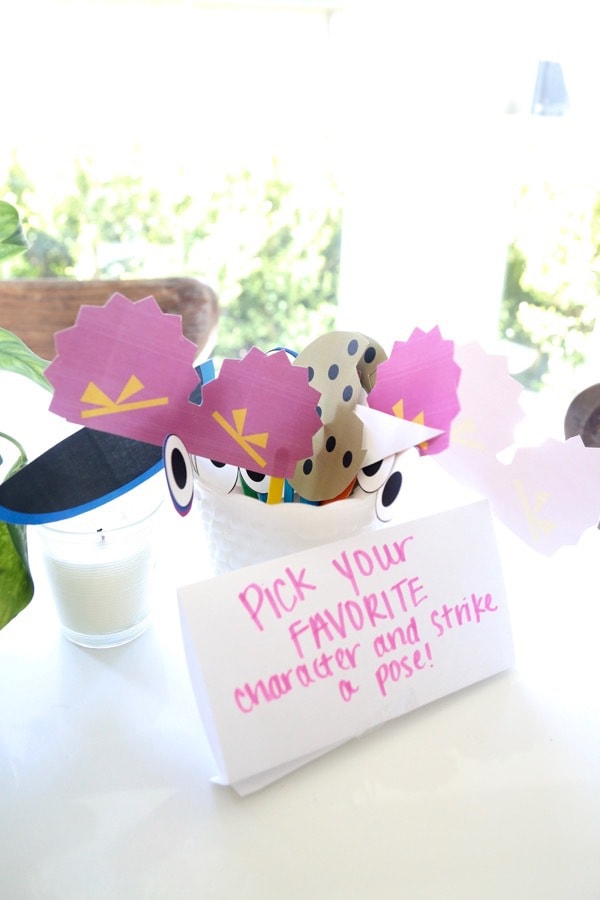 It was a pretty wonderful birthday party – small, simple, and sweet. Jackson cried when we sang Happy Birthday, refused to eat any of his cake (he did that last year too!) and nearly took my eye out in his excitement opening presents. You know, a typical day living with a toddler.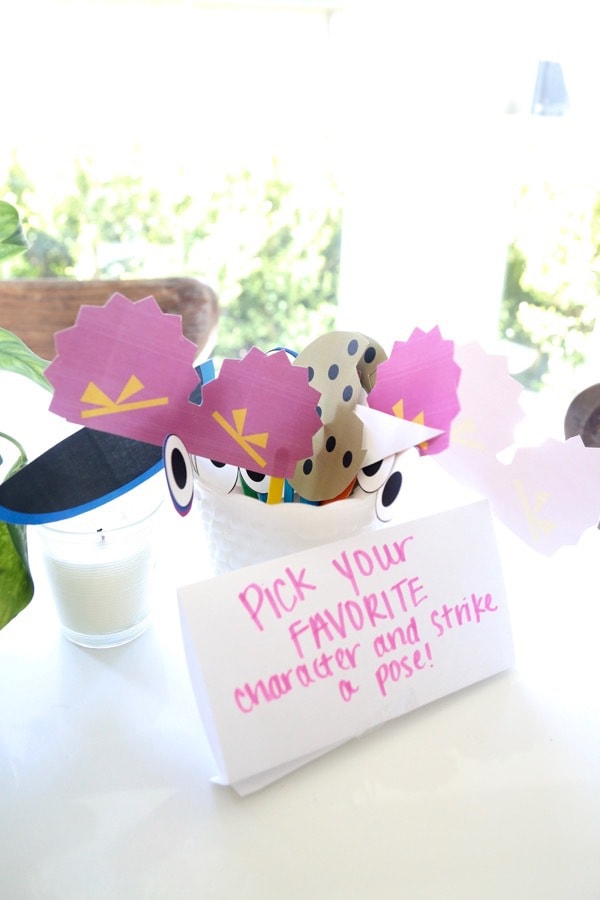 CLICK HERE TO DOWNLOAD CHARACTER BANNER
CLICK HERE TO DOWNLOAD THE BIRTHDAY STREET SIGN
CLICK HERE TO DOWNLOAD THE "BROUGHT TO YOU BY" SIGNS
CLICK HERE TO DOWNLOAD THE PHOTO BOOTH PROPS