Can we just go ahead and pretend like it's spring now? I mean, I know it's still February, but it's been in the 80's here in Texas, I'm seeing spring decor and inspiration everywhere I look, and I am ready for a new season.
When I get a little antsy for a change, I find that it's often helpful to switch up my decor a little. Something about a refreshed home makes the lingering winter season feel a little easier to endure.
Plus, change is fun, right?!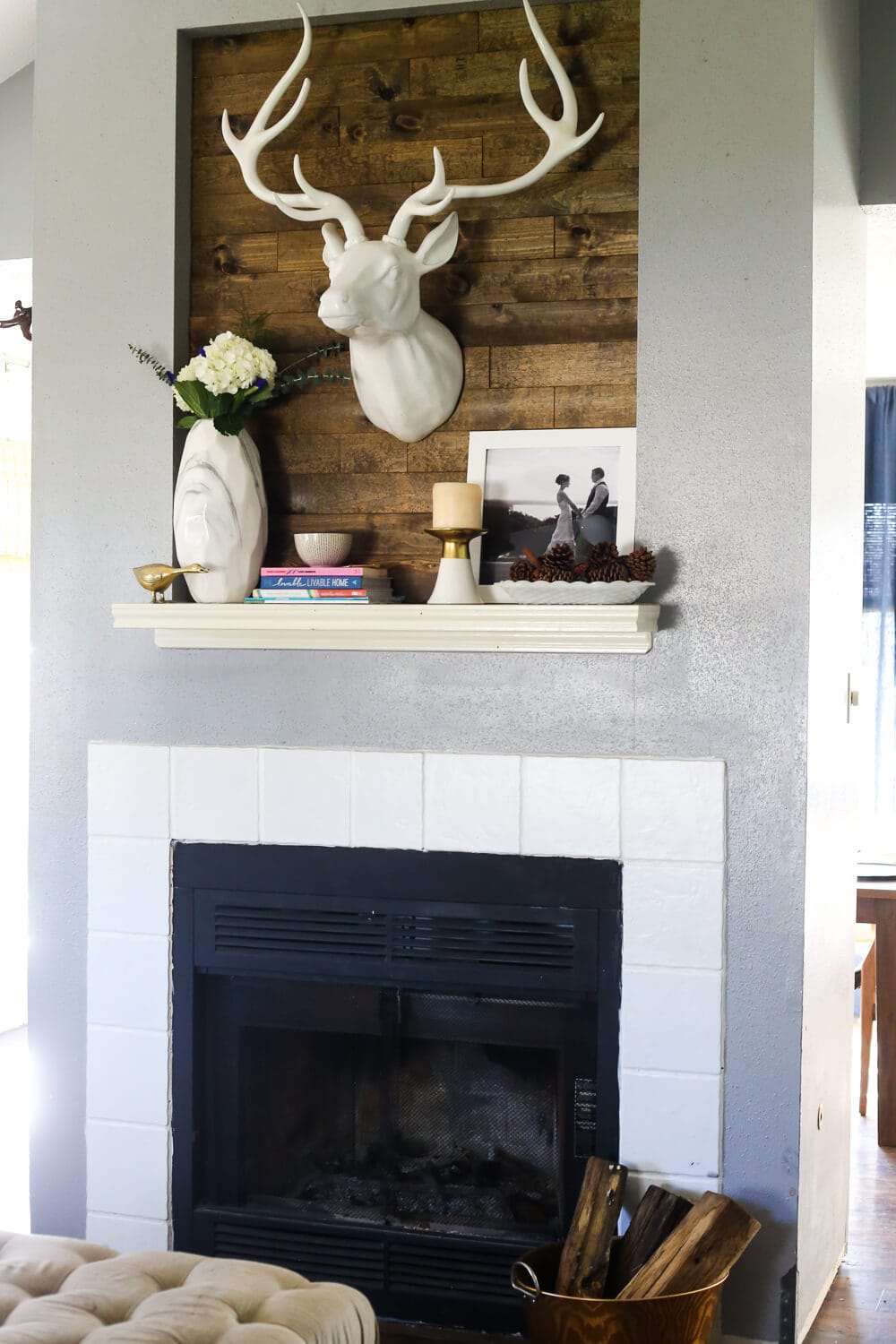 This post is sponsored by Shutterfly, but all opinions and ideas are 100% mine! Click here to read my full disclosure policy. 
I've been itching for a change in my house over the last few weeks, but I haven't felt quite ready to declare winter over and bring my spring decor out quite yet. When I rush the seasons, I start to feel a little discontented with how slowly time seems to be moving, so I am forcing myself to stay in the moment and savor the rest of this (oh so long) winter season.
But that doesn't mean I can't have at least a little change!
This weekend, I decided to swap out a few things on my mantel – it's a focal point in the living room, so it's a really easy way to make a big impact with minimal effort.
Step one? Flowers.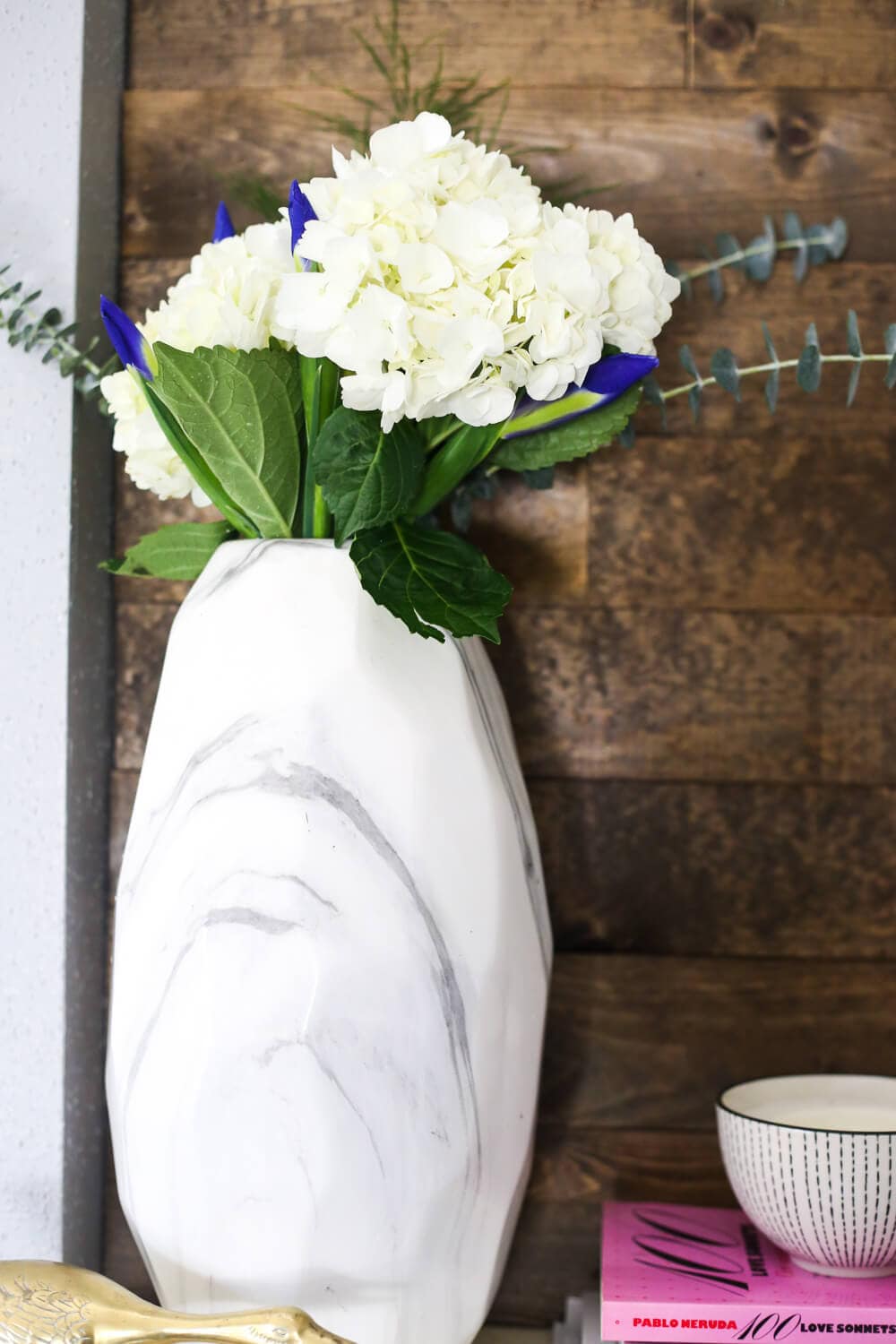 Flowers make everything better, don't they?
These are just grocery store flowers, but the key to making them look a little more upscale is to mix a couple of different bouquets. If you just grab one bunch of flowers and toss it in a vase, it looks like it came from the grocery store. But, if you grab a few different varieties and mix them, it not only looks nicer but you also end up with enough to fill a few vases (I've got two larger vases filled, plus a few bud vases!).
Plus, more flowers are always a good idea.
Next up, I added a new framed photo from Shutterfly as a secondary focal point. It's a slightly unconventional way to use a framed photo like this – it's intended to be hung on the wall, but by leaning it against the wall instead you can get a really casual look that complements the other elements of the mantel rather than stealing the attention away.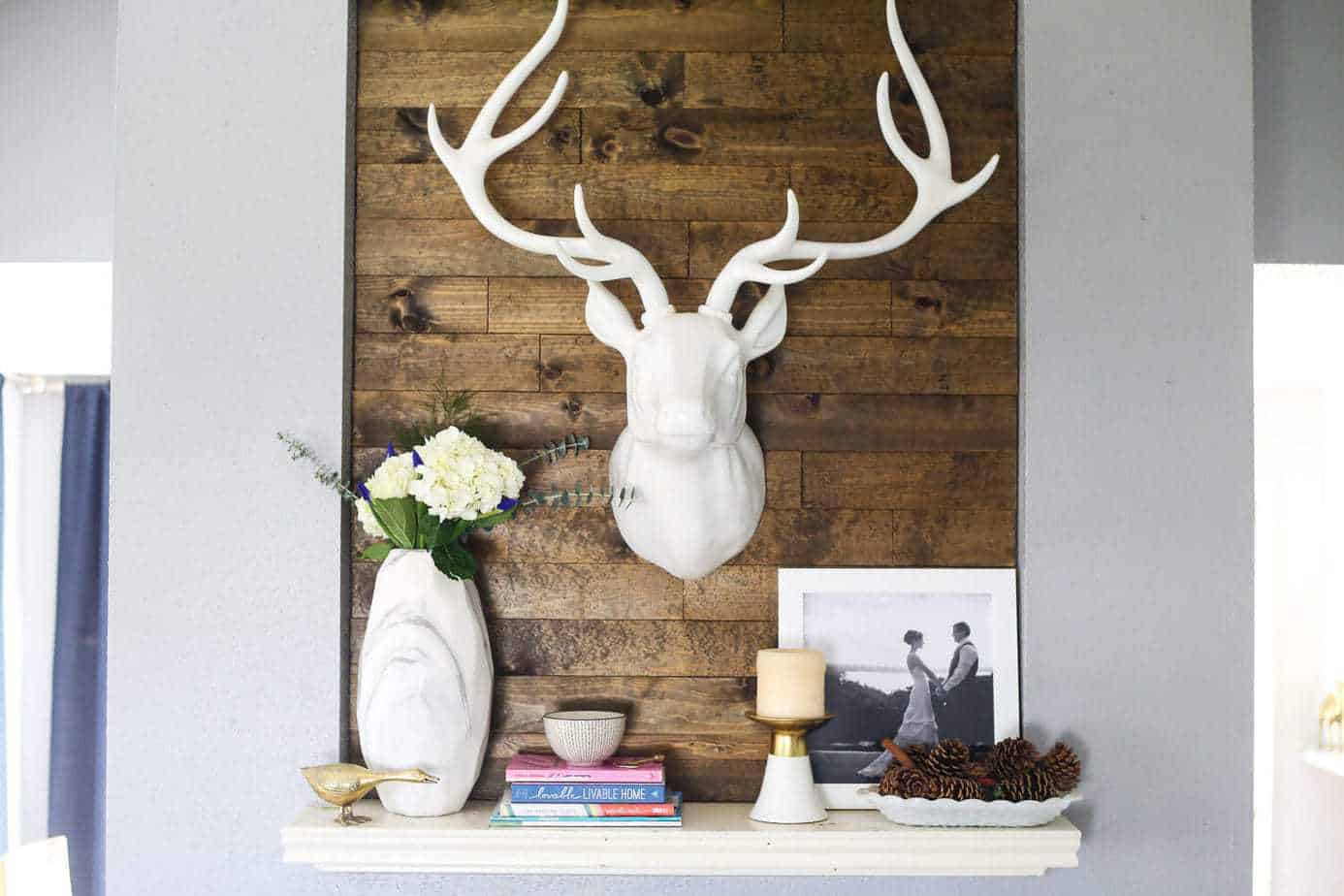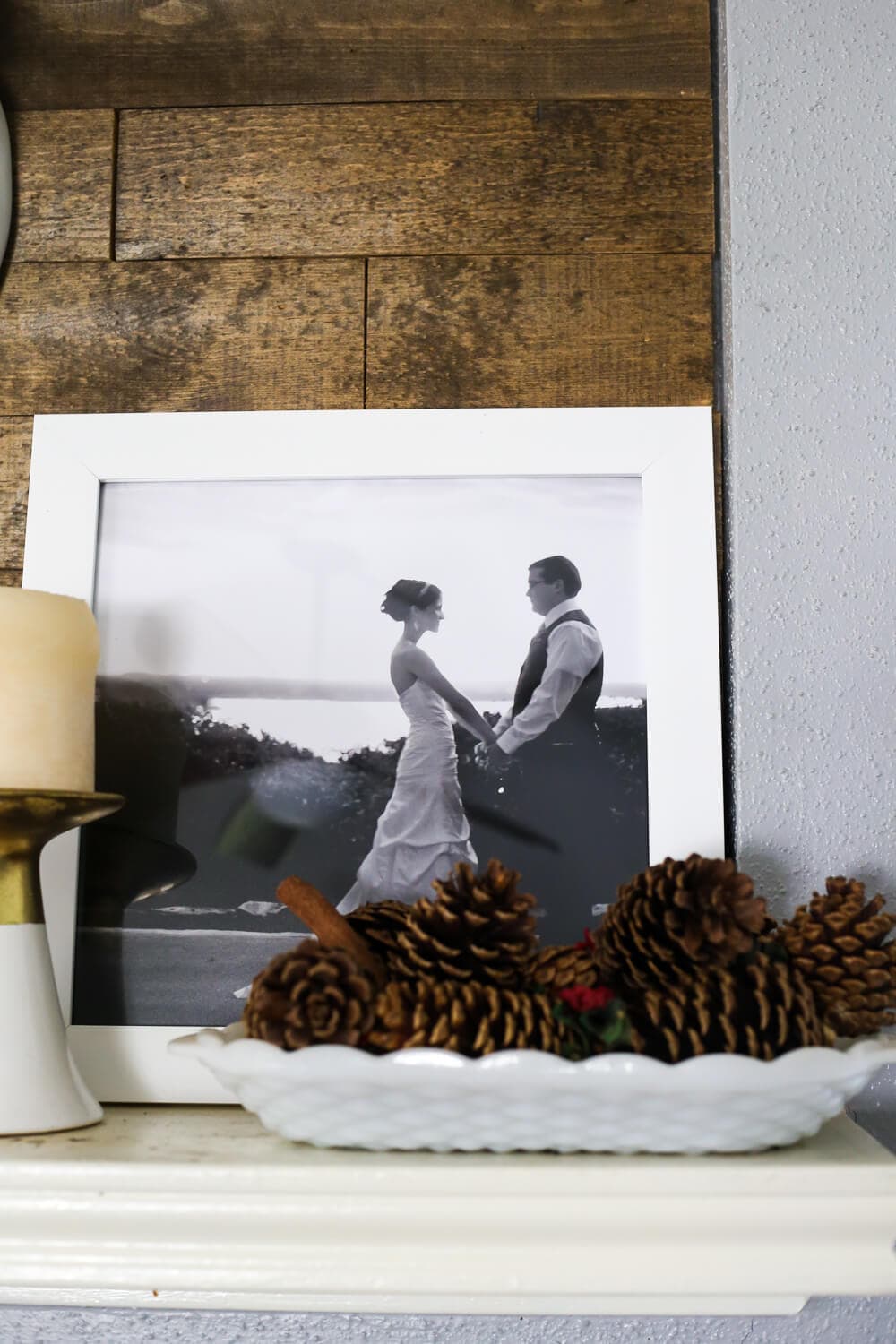 It's also always a good idea to add some more family photos to your decor. This is something I don't do enough – I swoon a little every time I look at this photo from our wedding!
I'm a huge fan of the way this adds a little bit of depth to the mantel in a way that nothing else can – there's something about including art or photography into a vignette that makes it seem to come alive. Cheesy? Yes. But also true.
The next step was to add a little color in – my winter decor was largely white and metallics, so it feels really fresh to add a bit of color back in. I didn't want to go crazy, so I just grabbed a few books and magazines from around the house and layered them in with a pretty candle. It adds just enough color to brighten it up without making it feel too much like I'm rushing springtime.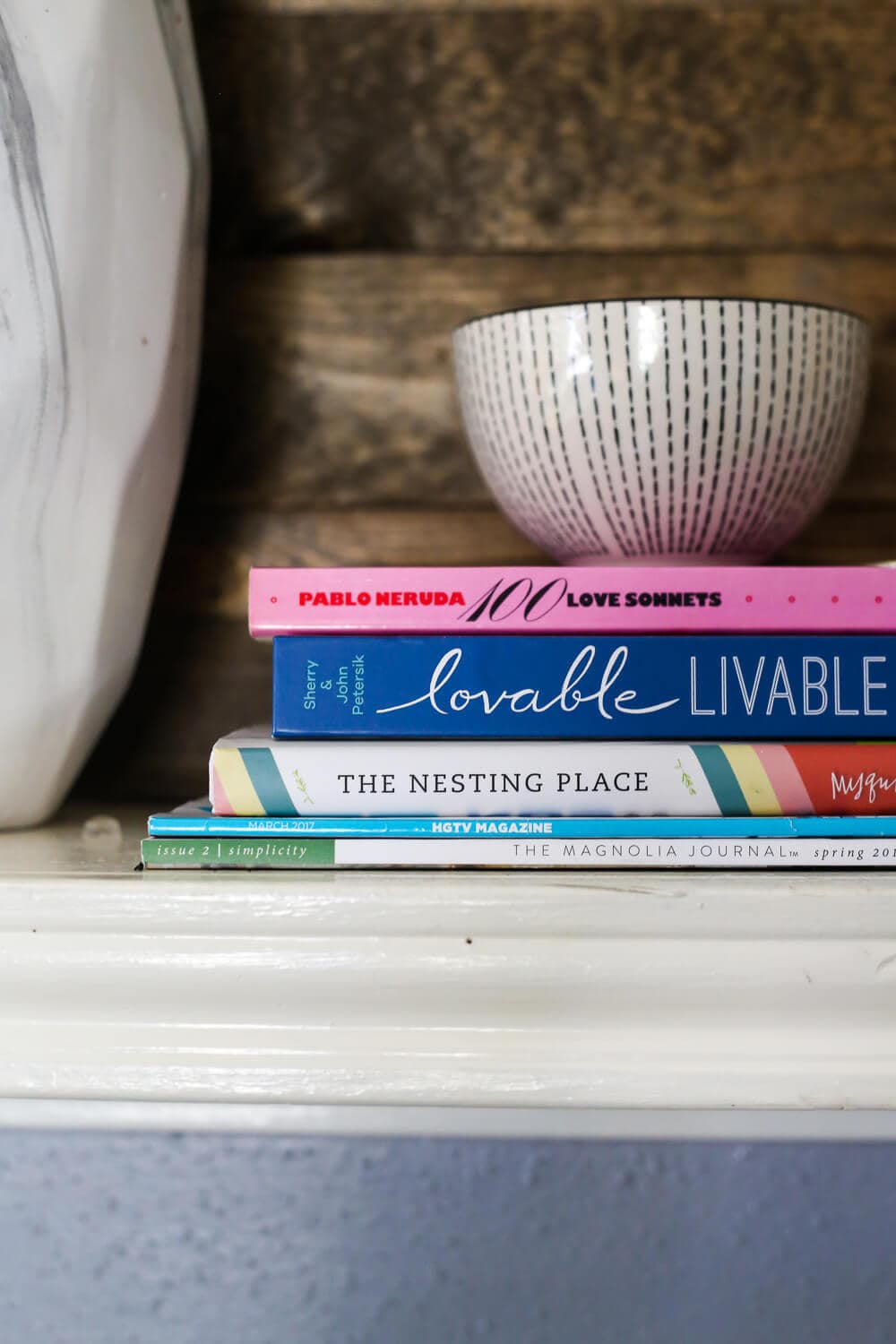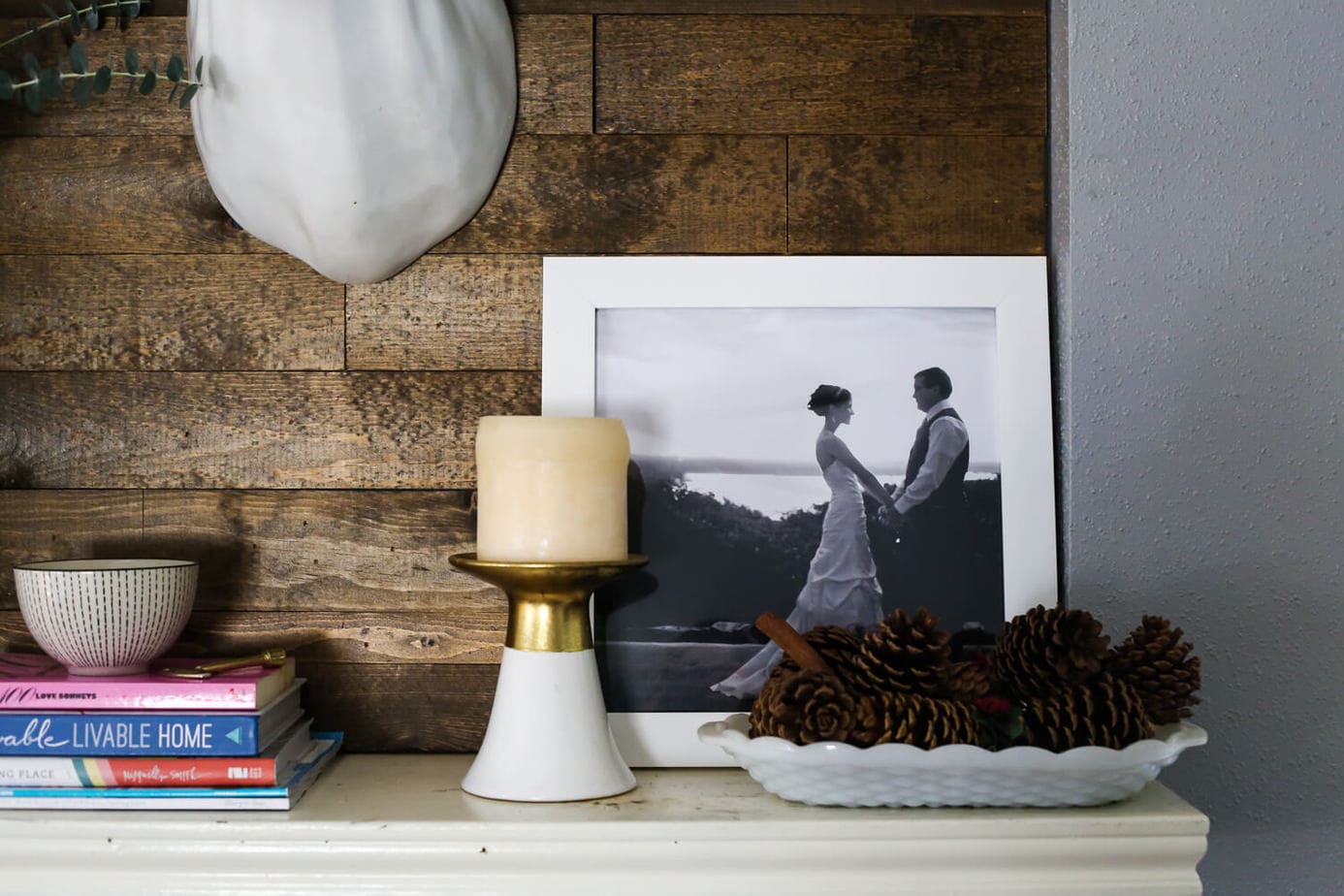 Side note – are you reading the Magnolia Journal yet? It is so good and I think it'll be one of those magazines that I save every issue of. I feel so inspired every time I flip through it! They just started offering subscriptions and I'm definitely going to be signing up for one.
Finally, I added in a few other elements to fill in the gaps and add some varying heights. A low bowl of pinecones keeps the winter feel and doesn't cover up the photograph at all, and a cute little brass goose adds some whimsy (and warmth) next to the vase. This part is all about trial and error, and I spend a lot of time placing something and stepping back to see how it looks, then tweaking it and checking again. It's a very fluid process and it's something that takes practice – just go crazy moving things around and adding/subtracting things until you find the combination that makes you smile.
Really, there's no wrong way to do it.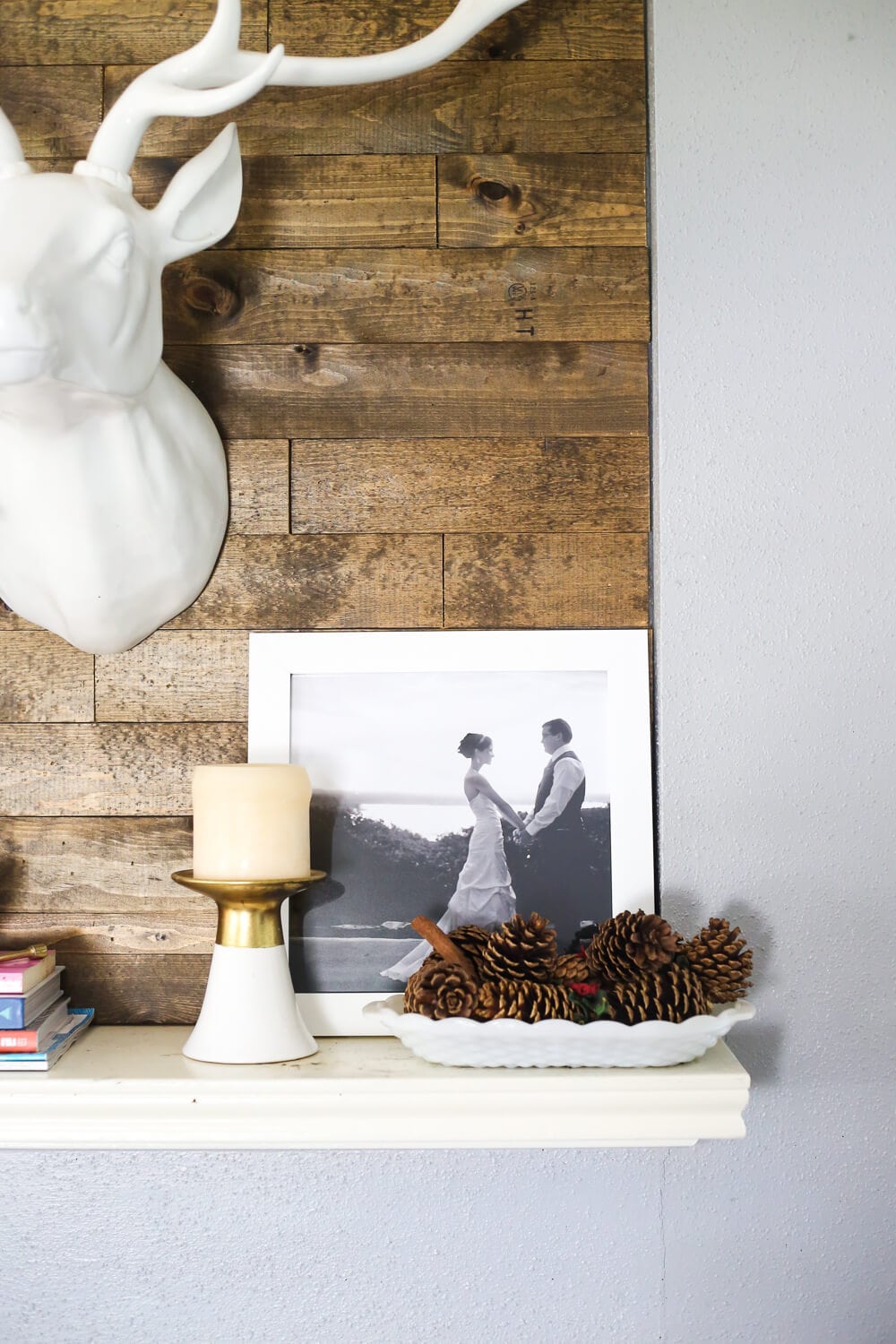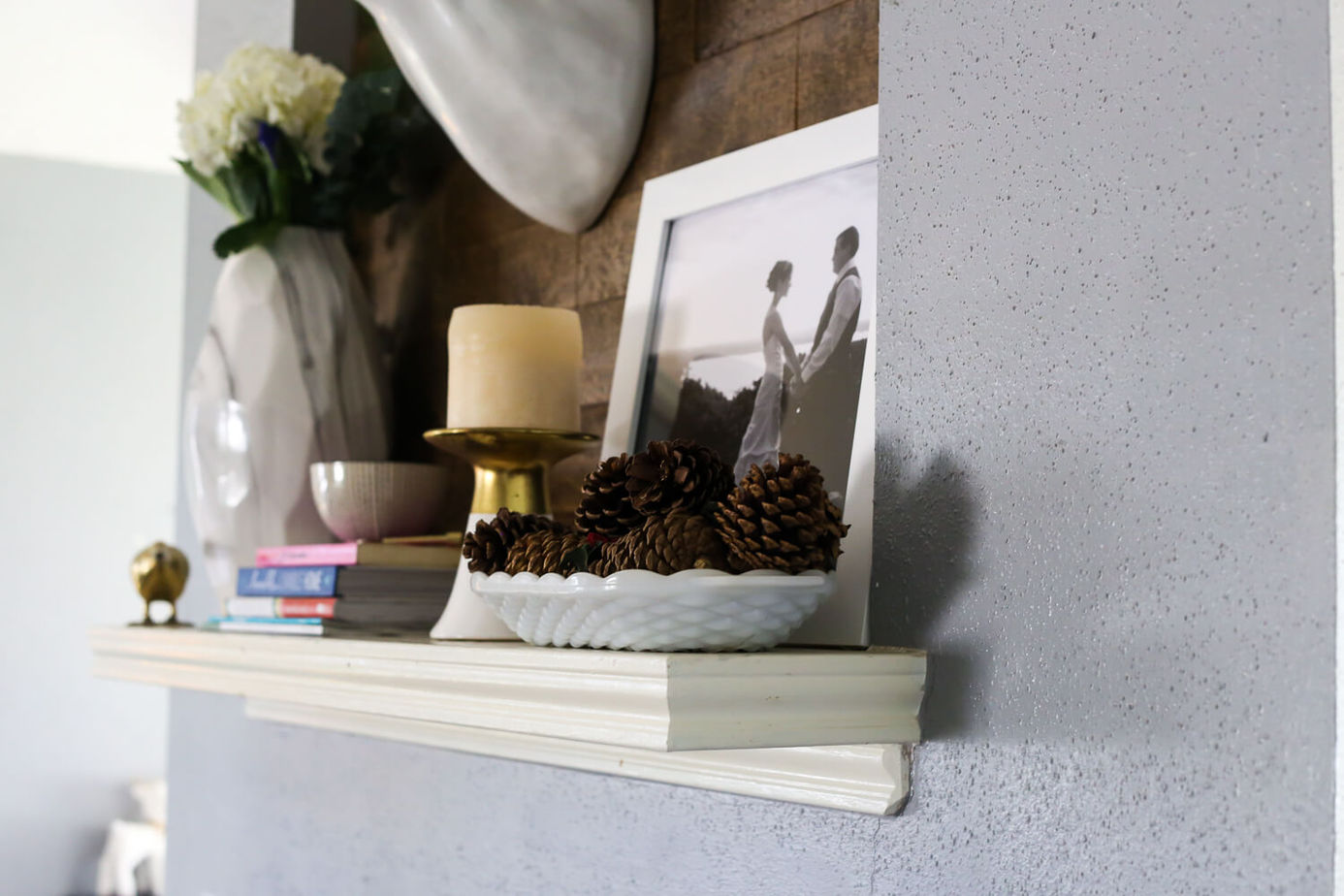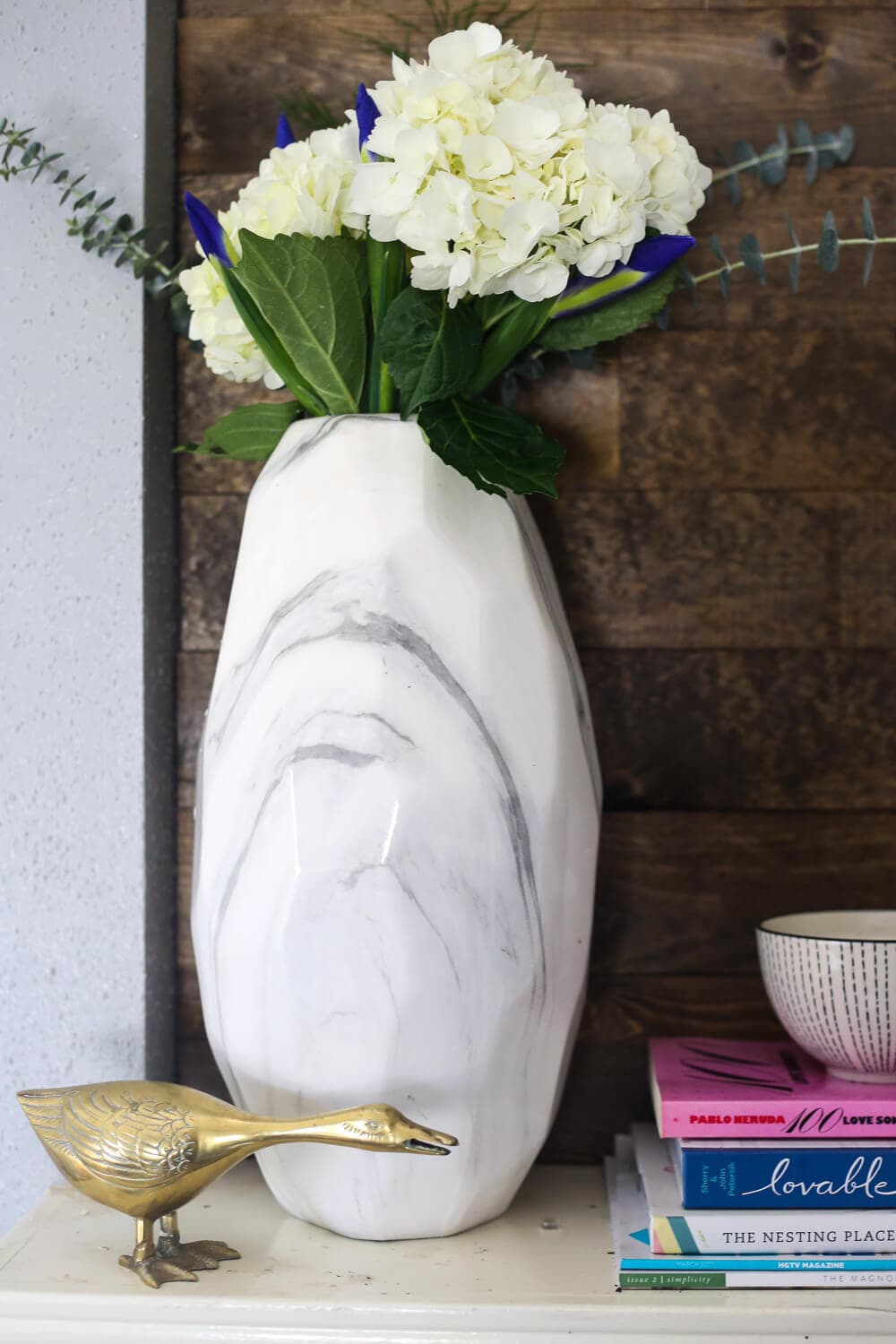 Oh, there's one more fun little addition to our living room to help the last month of winter feel a little more cheery – while I was shopping on Shutterfly I also snagged this cute little blue and white blanket. It's so cozy and soft, and I love the pattern on it. Jackson claimed it as soon as it arrived, and he loves curling up with it on the couch. It works pretty perfectly because we all love to cuddle up in the evenings with a blanket, and Jack is a total blanket hog – now he can have his own and no one has to fight him for it. Plus, I love that the bright blue helps bring a little more color into the room, but the texture and feel of it is still decidedly "winter".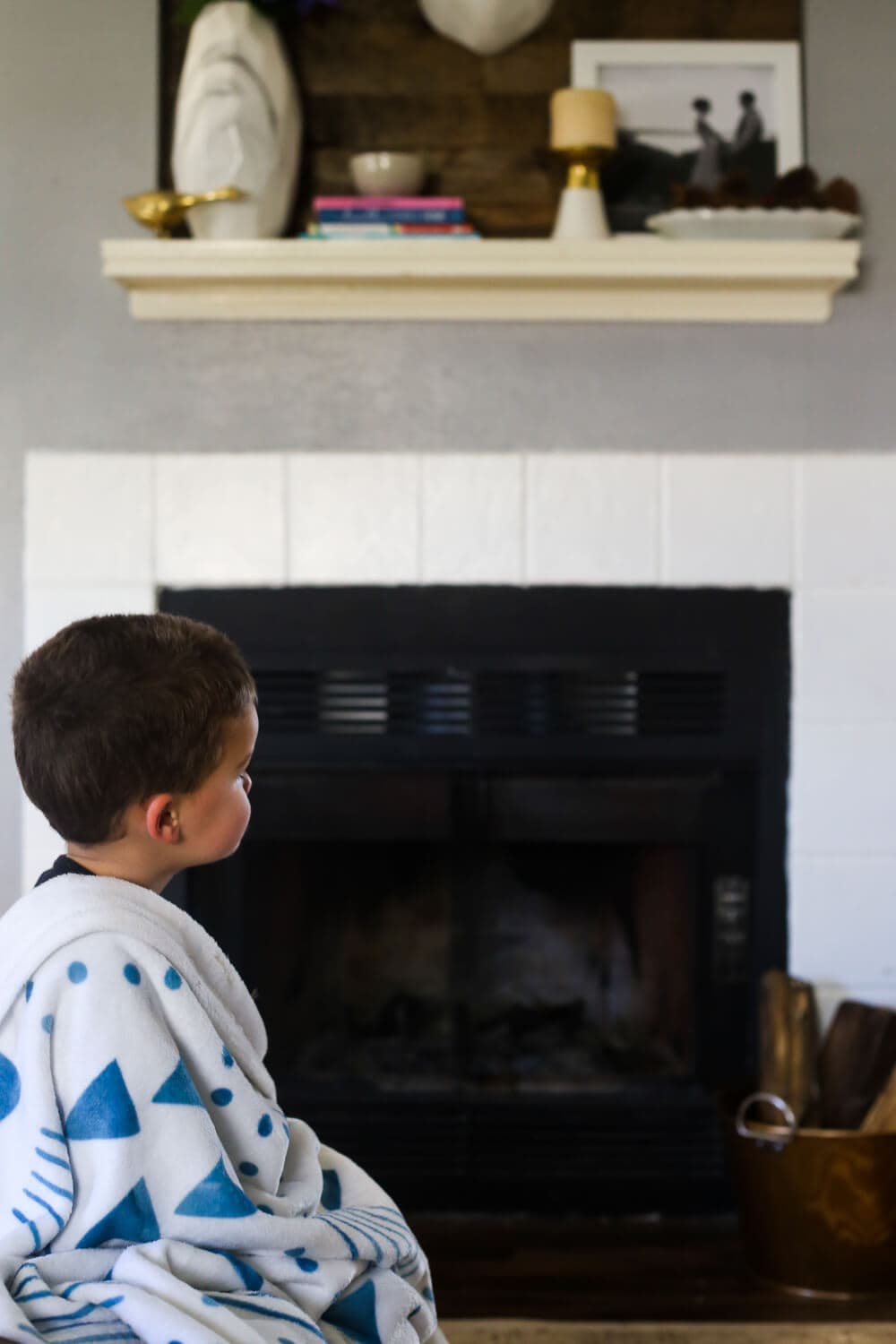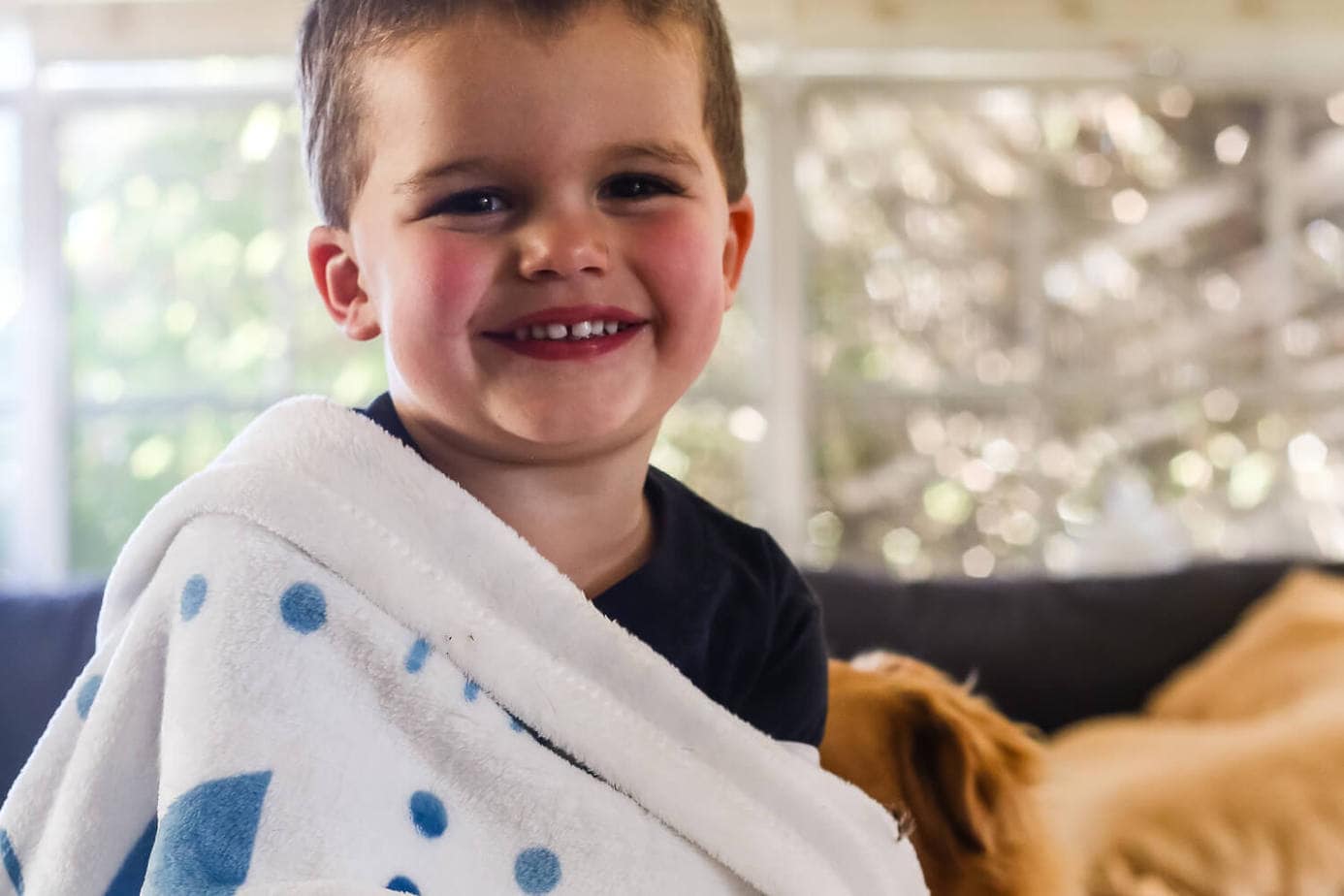 This little decor refresh makes the living room feel a bit more cheery and helps me feel like I can maybe survive the last few weeks until spring is officially here.
Or maybe I'll just go ahead and flip the calendar to April and pretend spring has sprung.
Fake it 'til you make it, right?