Yeah, I know. Another post about our dogs.
But, in my defense, there isn't much going on around here in terms of home decorating – we're in the middle of moving and our house is a wreck.
Plus, my dogs are cute and I like them a lot. So there.
Of course, what I'm talking about today isn't so cute. You see, my dogs play hard. Like, really hard. Like, so hard that Cullen has somehow managed to take a chunk out of Ranger's ear.
Um…yeah. About that. You'd think that since Ranger weighs almost 50 pounds more than Cullen that he'd be the one we have to worry about, but no. The gentle giant has never hurt our ferocious little puppy, but Cullen beats up on Ranger all the time. And, since he's so much smaller than Ranger, one of the only places he can get a good grip when they're playing is Ranger's ear.
Hence the missing chunk.
It's been a while since the injury actually happened (we aren't sure exactly when it happened because Ranger has never seemed to mind it or act like it hurts at all), but since his ear so exposed to the elements (and to Ranger's almost constant wiggling, scratching, and head shaking) it hasn't healed completely yet.
Now, we're doing all we can to help it heal (we tried having the vet wrap it, but Ranger managed to get the wrap off in a matter of hours.) and it's finally on its way to fully scarring over, but in the meantime let's talk about the mess that this has caused in my house.
You see, when Ranger's scab gets opened up (which happened often, up until a couple of weeks ago), he can feel the blood welling up in the scratch. And that irritates him. So he shakes his head…and sprays blood all over everything.
Case in point:
You've seen our bedroom. It's airy, and light, and relaxing. From far away, the room looks something like this: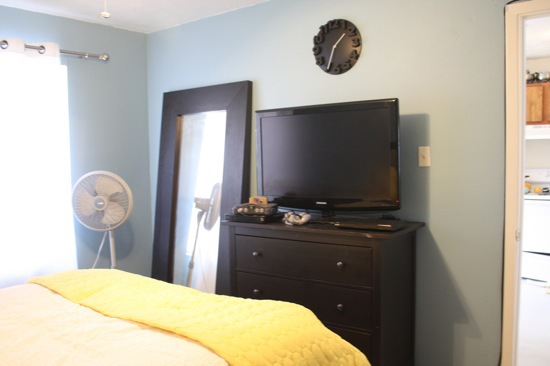 Nice, white curtains and a bright white bedspread. Only, when you look a little closer, you'll see this.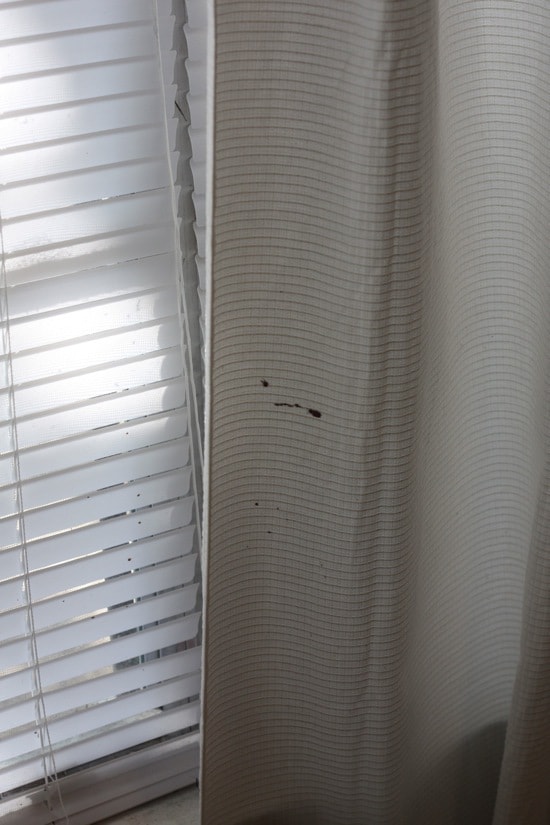 You can even see spots of blood on the blinds!
and this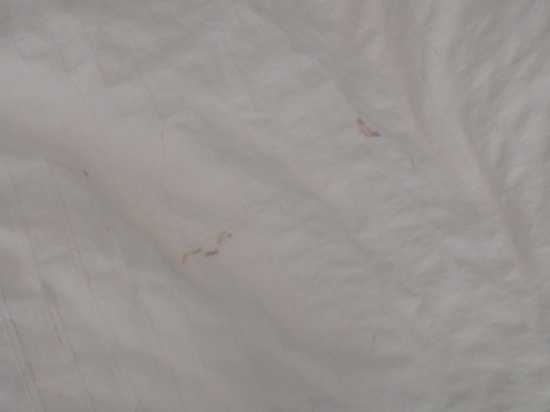 There are many more spots like this all over our bedspread.
Oh, and that pretty white table that sits in the corner of our room?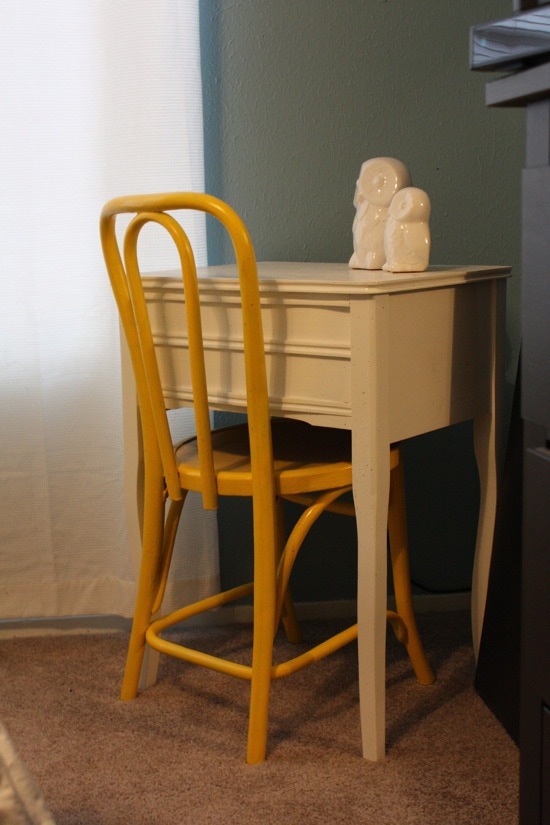 Let's zoom in.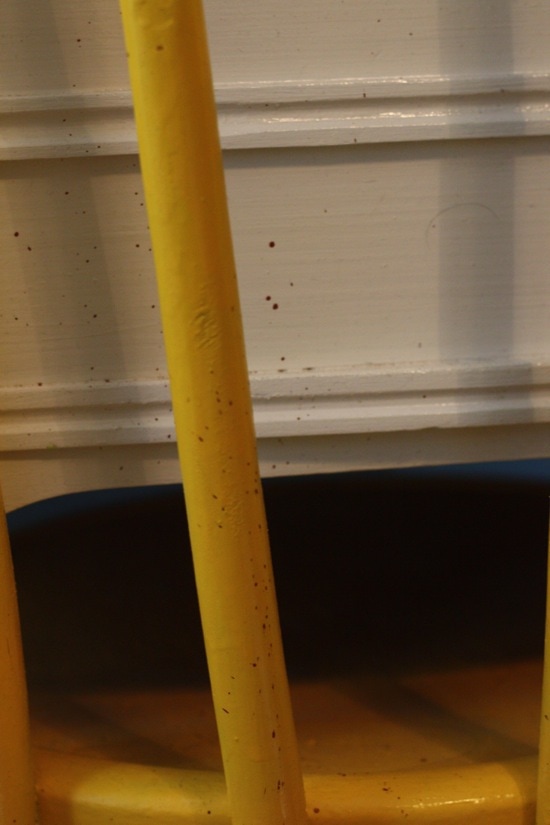 There are several other spots throughout the house that are sprayed with little spots of blood, and no matter how much I clean they just seem to keep popping up.
And don't even get me started on how many times I've tried to get the blood off our white linens.
Now that we've started keeping a super close eye on Ranger's ear and tried to avoid letting him scratch, shake, or play too hard with Cullen, it seems to finally be healing up, which hopefully means that I can get rid of the blood on my furniture once and for all!
But, I have to ask – do your pets cause mass destruction (intentional or unintentional?) to your belongings? Or, do they cause mass destruction to each other? And, more importantly, do you have any amazing tips on getting blood out of white fabric?