It has become a bit of a tradition for our family to have a Mother's Day brunch at my house every year. My sister and I cook and everyone comes over to hang out, eat entirely too much, and just be together.
We had an awesome spread this year, and I always have so much fun when we have a big group over for a meal…I love utilizing my giant table!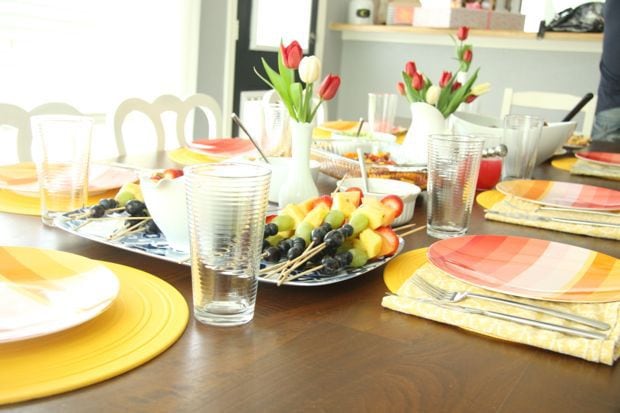 Perhaps my favorite part of the spread? The make-your-own-mimosa bar. I probably could have had a liquid lunch, if you know what I mean.
But, um, I didn't. There was plenty of food consumed.
What did you do for Mother's Day this year?